—— ONE OF THE TOP FLORISTS ——
IN HONG KONG
HELPING MANY MALAYSIAN
CUSTOMERS SEND GIFTS TO
HONG KONG EVERYDAY
Located in center location in Hong Kong,
we help customers from Malaysia send gifts to Hong Kong everyday.
You can start by selecting products from the top left menu, and start shopping.
WE CAN RUSH SAME OR NEXT DAY ORDERS,
PLEASE SEE OUR TIME COMMITMENT SCHEDULES BELOW:
MALAYSIA TO HK
GIFT DELIVERY SCHEDULE
Malaysia Time (MYT) is the same as Hong Kong Time
SAME DAY DELIVERY

Order time
9am-6:30pm MYT
Respond time
Within 30 minutes
Respond time
( Monday May 15th 2017)
11:30pm MYT
Respond time
(Monday May 15th 2017)
Before 5pm/6pm HKT
NEXT DAY DELIVERY

Order time
7pm-8:30am MYT
Respond time
Maximum:14.5hrs Minimum: 1hr
Order and pay by
( Monday May 15th 2017)
2:30pm MYT
Arrange and deliver
( Tuesday May 16th 2017)
9am-6pm HKT
NOTE:
Please note that products such as cakes,
dyed-color roses, custom-embroidery teddy bears,
etc, would need to be ordered 2 business days in-advance.
RECENT SUCCESSFUL OREDERS FROM
MALAYSIA TO HK
01/28
CNY Gift Hamper to a business partner's company located in Tai Koo, Hong Kong.
(Ordered by Ryan from Penang, Malaysia)
02/12
Wine Box Gift set to boyfriend who lives in Tsing Yi to celebrate Valentine's Day.
(Ordered by Miss So from Ipoh, Malaysia)
03/03
Crabtree and Evelyn Cup Set gift hamper to a company staff in the Kowloon Tong office to thank her for the help.
(Ordered by James from Malacca, Malaysia)
04/22
The Funeral flower wreath to Diamond Hill Funeral Parlour to a dear friend to show condolences.
(Ordered by Yeo's family from Sabah, Malaysia)
05/10
Honey Bear Preserved Flower gift box to girlfriend who works in Hong Kong airport to express love.
(Ordered by Mr. Li from Johor, Malaysia)
06/02
Fruit Gift Box to a good friend to wish her get well soon from the illness in Hong Kong Sanatorium & Hospital.
(Ordered by Mrs. Kwan from Kedah, Malaysia)
CUSTOMERS REVIEWS
ON THEIR SHOPPING EXPERIENCE WITH GGB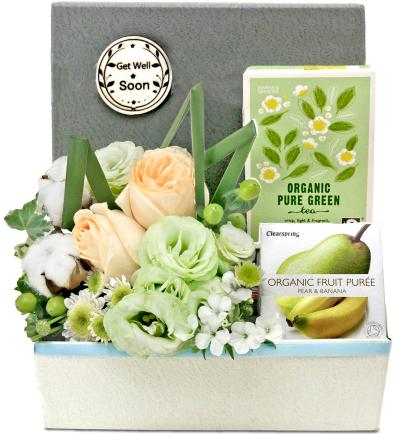 Kuala Lumpur
"I'd like to thank your delivery staff for resending the gift again to my friend despite his busy schedule. This is a close friend of mine and my family but because we are in Malaysia, we cannot visit him in person nor send him the gift personally, we wish we could though. Thankfully we found Give Gift Boutique and are able to order gifts online and send to him.
The delivery time happened to be the time when my friend was having the operation; your staff rang us and kindly agreed to send the fruit basket again later that day. Our friend saw the hamper as soon as he woke up, he was very happy, and we are thankful to GGB to help us send our love to Hong Kong from Malaysia in time."
Mr. Koh from Kuala Lumpur, Malaysia | May 2017

As an online flower and gift shop, our delivery time is the same as the other flower and gift shops in Hong Kong; it's normally between 9am to 5pm which is the working hours. We also have the specific time delivery service; customer can pay extra money to make sure their gifts arrive at a certain time.

Mr. Koh in this case didn't choose a specific time as he wouldn't have known what time his friend will have the operation. It's our duty to make sure the gift goes to the recipient's hand, in this special case, we are happy to be able to resend the fruit hamper and flower to Andy's friend in time; it's our privilege to share the joy with the gift senders.
CUSTOMERS REVIEWS
ON THEIR SHOPPING EXPERIENCE WITH GGB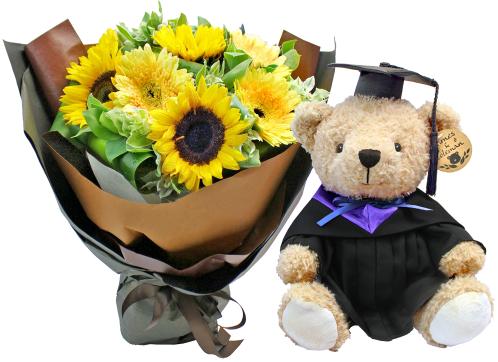 Johor
"My friend loves the Harrods brand teddy bear from the UK. I can't believe your online flower shop sells this brand and even has the graduation gown set for the bear. It's the perfect graduation gift for my friend.
The embroidered letters to the graduation gown makes the whole gift more special, I'm sure my friend won't forget her graduation day! Also, the different graduation gown collar color symbolize different department and I truly love this idea. Thank you Give Gift Boutique for your great graduation gifts."
Joyce from Malaysia| May 2017

Give Gift Boutique has added new lines into our graduation bear/plush collection since 2015. Apart from the common teddy bear, we imported the luxury UK brand Harrods bear and other popular Disney plush toys.

We are happy to know that Joyce and her friend like our graduation bear product, we hope to listen to more of our customers' advice and add some more new service. Many clients like our 'embroidered letters to the graduation gown' service; we will keep working to bring more unique customized gifts to you.
HOW TO SEND GIFTS TO HONG KONG FROM
MALAYSIA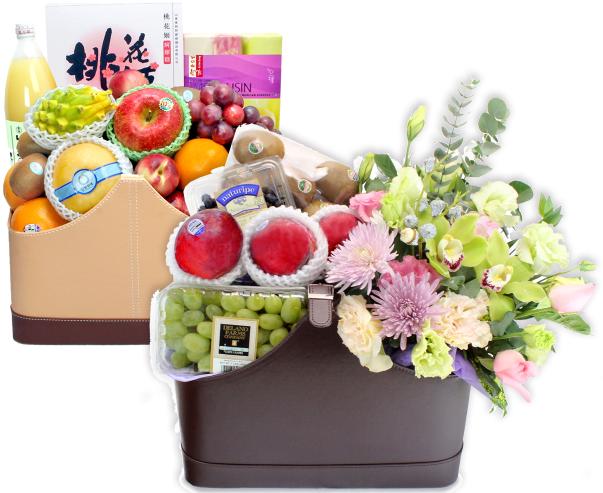 We noticed from some of our Malaysian customers that their gift preference to elderly family members is gift baskets with more expensive food items-to show honor and gratitude to their parents. At the same time, they like to order gifts according to recipients' needs.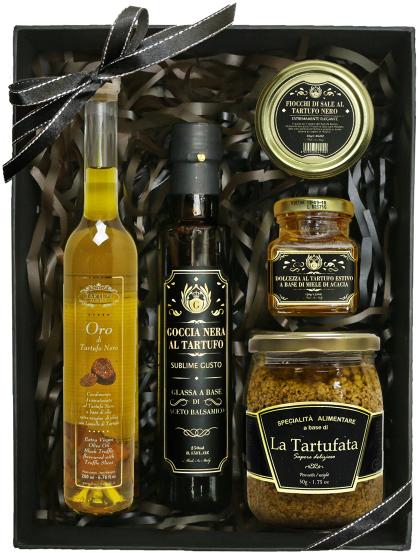 For example, if the gift recipient likes to cook, a kitchen utensils gift kit is suitable; if the gift recipient is a family, send them fruit basket; if there's older people among the gift recipient, a gift hamper with healthy food or health care product is the best choice. If you want to send nice gifts to Hong Kong from Malaysia, you might want to consider the Malaysian gift giving culture.
Sending floral gifts to Hong Kong from Malaysia is usually used as get-well-soon gifts to hospital or funeral condolence gifts. Moreover, it's a trend to send gifts to Hong Kong from Malaysia in occasions like wedding anniversary, graduation ceremony and house warming.
During Chinese New Year, the red color theme collection CNY gift hampers are full of festive atmosphere. We can help you to send the New Year greetings to friends and families in Hong Kong from Malaysia.
IF YOU ARE IN Malaysia AND WANT TO SEND GIFTS TO
FAMILY,FRIENDS,COLLEAGUES
OR BUSINESS PARTNERS IN HK, OUR
HOW TO SEND GIFTS TO HONG KONG FROM MALAYSIA
SECTION IS JUST RIGHT FOR YOU!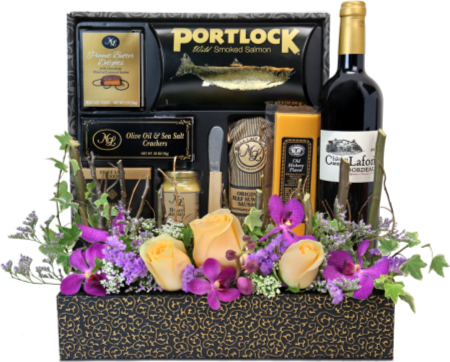 We want to send some business gifts to our material supplier in Hong Kong from Malaysia. It's not easy to find high quality and nice corporate gifts for our business partner, but we are impressed by GGB's great choice of company gifts and their packaging suits our business very well.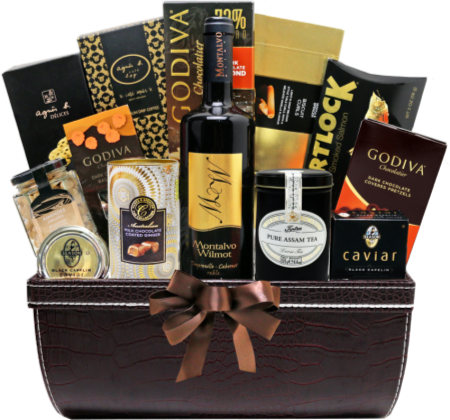 Hong Kong Give Gift Boutique offers business style gift hampers for customers to send to Hong Kong from Malaysia. These gift baskets include premium high quality food, wine and fruits. They are exclusively picked for business purpose-maintain partnership and enhance development.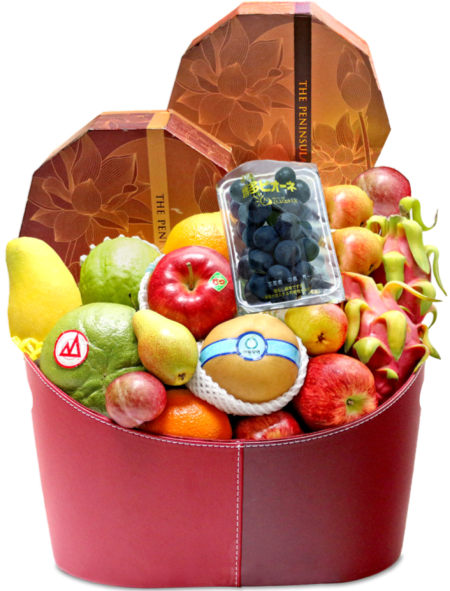 Our company wants to send a Mid-autumn Festival gift hamper to our partner company in Hong Kong from Malaysia. There are many choices from the online gift shop in HK, various fruit baskets and corporate gift hampers are available. Our only concern is that during this peak festive season, when so many gifts are being sent, will my client know which gift we have sent?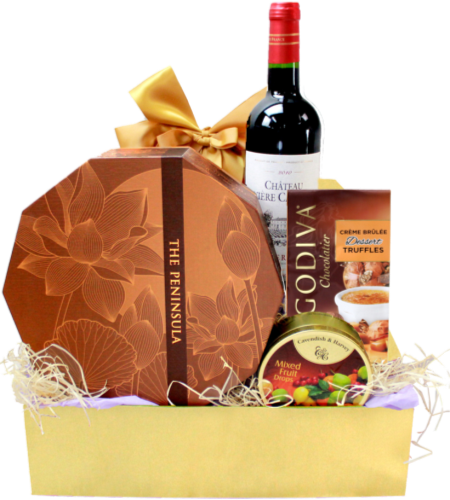 Hong Kong Give Gift Boutique has many years experience in gift delivery service during peak festive seasons. We offer various kinds of service upon request to make sure that the gift recipients know who sent the gifts. One way is to email the gift sender the receipt with recipient's signature and company stamp after delivery; so that he can be sure the gift goes to the exact person they want.
I want to send some flowers to my wife to celebrate our wedding anniversary, but she doesn't like me to spend money on fresh flowers as they wither quickly. I search online and discover that the 'preserved flower' is in trend now, they are a bit more expensive than usual bouquet, but they last longer and their beauty stays. I think I'll get the preserved flower gifts for her.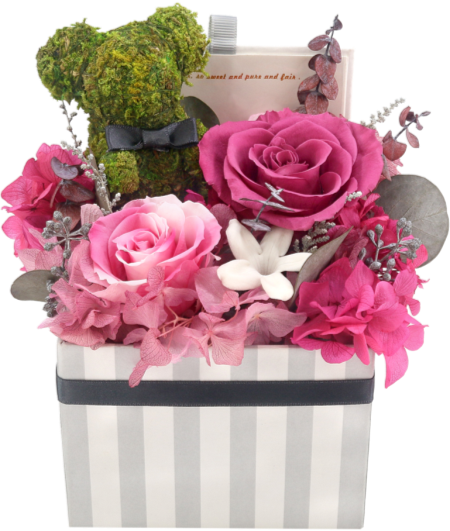 Hong Kong Give Gift Boutique follows the in-trend style of floral art and designs our signature preserved flower gifts. These forever/everlasting flowers are imported from famous preserved flower origins like Japan, Netherland and Ecuador. With exclusive floral design and innovate packaging, we help many customers to send preserved flower gifts to Hong Kong from Malaysia.