—— ONE OF THE TOP FLORISTS ——
IN HONG KONG
HELPING MANY CANADIAN CUSTOMERS
SEND GIFTS TO HONG KONG EVERYDAY
Located in center location in Hong Kong,
we help customers from Canada send gifts to Hong Kong everyday.
You can start by selecting products from the top left menu, and start shopping.

WE CAN RUSH SAME OR NEXT DAY ORDERS, PLEASE SEE OUR TIME COMMITMENT SCHEDULES BELOW:

Second Sunday in March First Sunday in November (Daylight Saving Time)

EDT (Eastern Daylight Time) is 12 hours behind Hong Kong EDT+12 hours=Hong Kong Time PDT (Pacific Daylight Time) is 15 hours behind Hong Kong PDT+15 hours=Hong Kong Time
NEXT DAY DELIVERY

Order Time
9pm-6:30am EDT
6pm-3:30am PDT
Respond Time
Within 30 minutes
Order And Pay By
( Monday May 15th 2017)
11:30pm EDT
( Monday May 15th 2017)
8:30pm PDT
Arrange and Deliver
( Tuesday May 16th 2017) 2pm-6pm HKT
Order Time
7am-8:30pm EDT
4am-5:30pm PDT
Respond Time
Maximum:14.5hrs Minimum:1hr
NOTE:
Please note that products such as cakes,
dyed-color roses, custom-embroidery teddy bears,
etc, would need to be ordered 2 business days in-advance.
RECENT SUCCESSFUL OREDERS FROM
CANADA TO HONG KONG
01/23
The Mini Fruit Flower Basket to congratulate father on his successful surgery in Prince of Wales Hospital.
(Ordered by Jennifer from Ottawa, Canada)
02/16
The British table flower decoration for a friend who provide accommodations near Wong Tai Sin while visiting Hong Kong.
(Ordered by Mr. & Mrs. Lee from Montreal, Canada)
03/08
A Kenya rose box to dear mum living in Fanling to celebrate her birthday.
(Ordered by Ronald from Toronto, Canada)
04/17
Upgraded 18 pink roses Aimee Bouquet to girlfriend in Central to express love from miles away.
(Ordered by Logan from Quebec, Canada)
05/26
A funeral wreath to a colleague to Grand Peace Funeral Parlour to express condolence.
(Ordered by the colleagues from the Canadian office in Vancouver)
06/12
An opening colorful florist stand to show gratitude to a department crew in Wan Chai for being fabulous hosts.
(Ordered by Jacob and Taylor from Edmonton, Canada)
CUSTOMERS REVIEWS
ON THEIR SHOPPING EXPERIENCE WITH GGB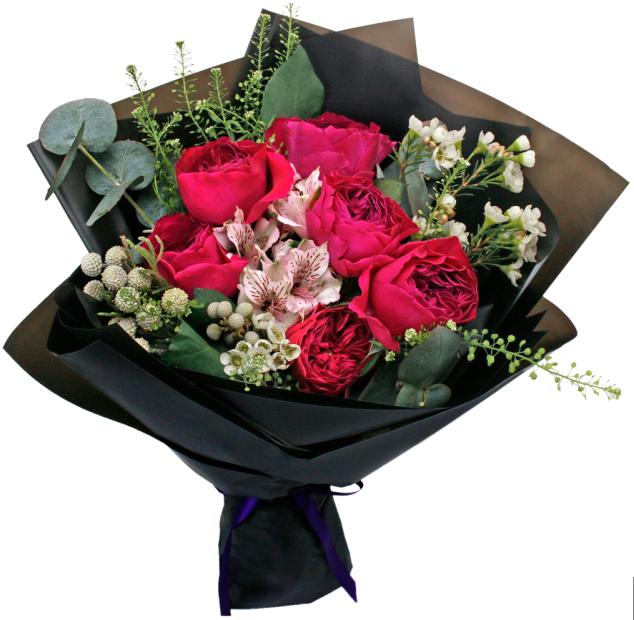 Vancouver
"HK Give Gift Boutique, just want to say that I like your new Lucienne program very much, and I always keep an eye on the new imported flowers from Netherland every week ever since then. Every time the flower varieties and arrangements are so different and so pretty that they open my eyes. I order gifts for my mum in Hong Kong from Canada every year.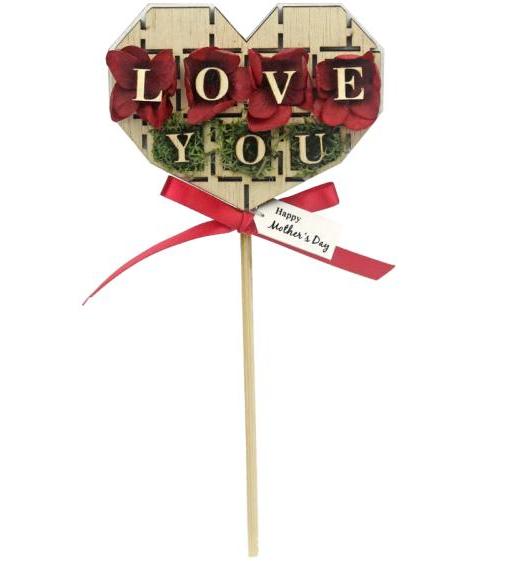 This year's Mother's Day limited edition floral arrangement is the most special, not only because it contains beautiful imported flowers, but also the very special add-on hand-made wooden message card. I'm looking forward to seeing more of the new flower arrangements every week!"
Linda from Vancouver, Canada| May, 2017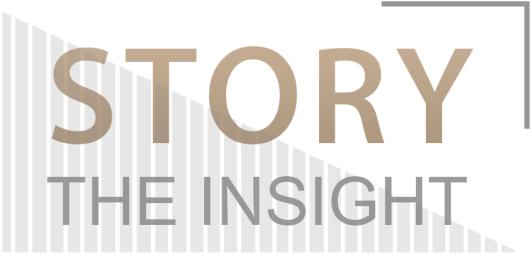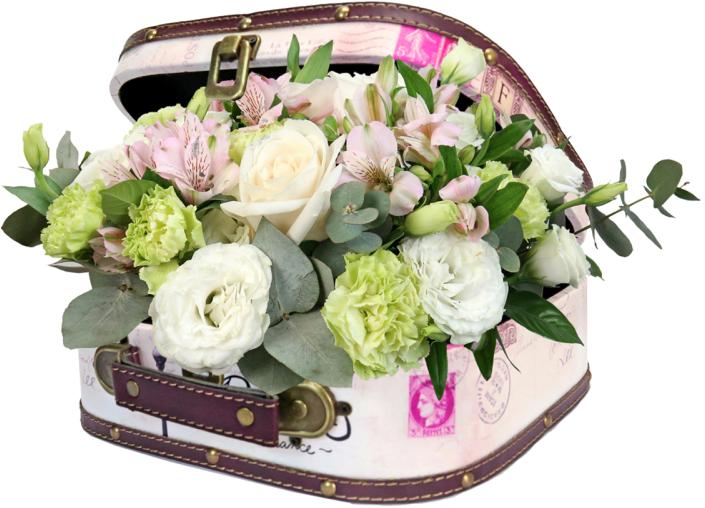 After a lot of preparation and thanks to all the support from our loyal customers, we started the Lucienne program in March, 2017. This is a brand new concept to start with and many days discussion to follow up. As we have many long-term customers who buy flower gifts from us constantly, they are getting tired of the similar flowers although they are nice and fresh.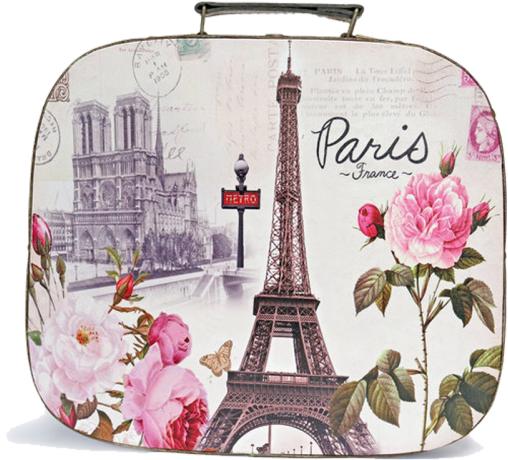 Therefore, we put our eyes on one of the best flower markets in the world –Netherland, to bring back some new surprises to our customers. It's not an easy job importing flowers from abroad, but fortunately we have the on-site staffs that are familiar with all the process and know how to pick the beautiful flowers to help. We are trying our best to provide GGB customers with high quality and affordable flower gifts.

CUSTOMERS REVIEWS
ON THEIR SHOPPING EXPERIENCE WITH GGB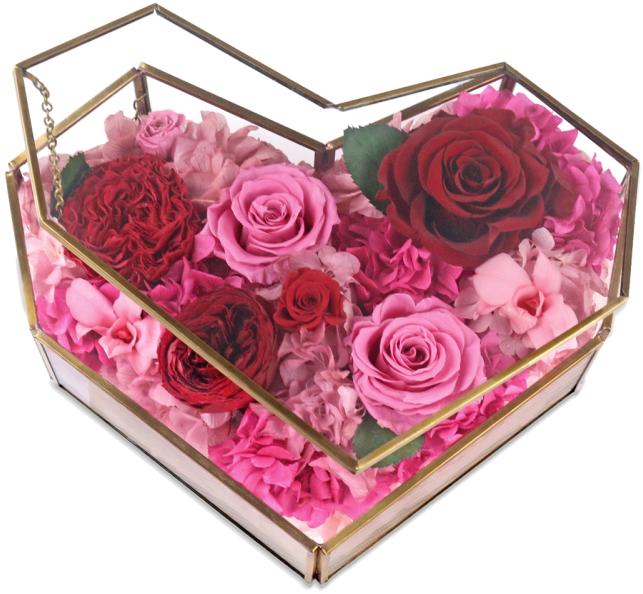 Toronto
"I'm really happy to find out the Mother's Day preserved flower gift in Give Gift Boutique. We seldom see preserved flower gifts sold in Hong Kong; even there are, choices are limited. My mum and grandma are both allergic to fresh flowers, so sending preserved flower to them is the best gift idea, not to mention the flowers can last a long time.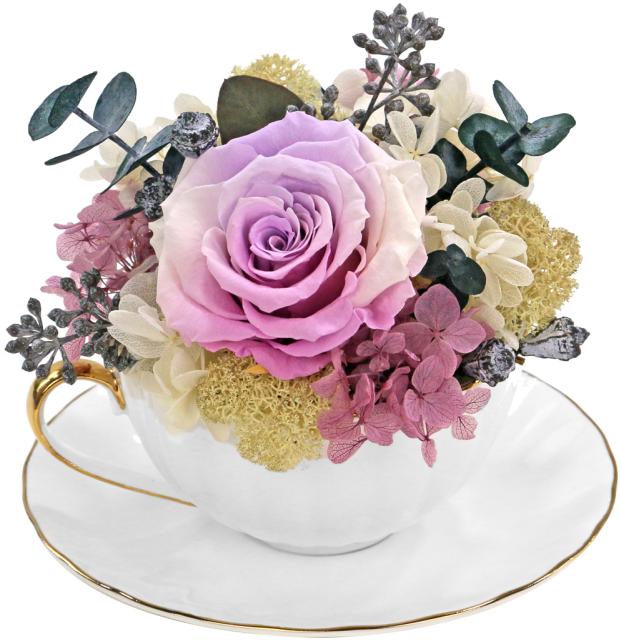 Besides, the preserved flower décor reminds them of me even though I am in Canada. Also, the add-on Japan imported juice is healthy for the older ones; it is a thoughtful gift to mix with the other products. I like the whole gift pack and it's convenient for me to send gifts to Hong Kong from Canada to different recipients.
Emily from Canada| June 2017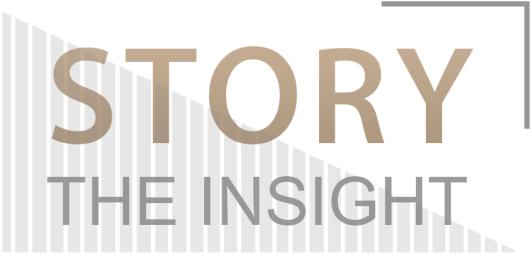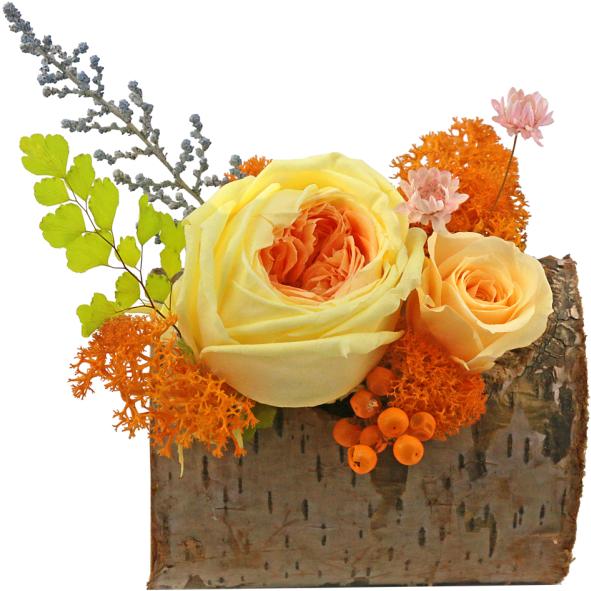 We appreciate the support and nice comments from Emily. HK GGB sells not only common gift products like bouquet, fruit basket and gift hamper; but also offers many add-on gifts for customers to choose from. These add-on gifts must be purchased with other main products such as flower gift and gift baskets.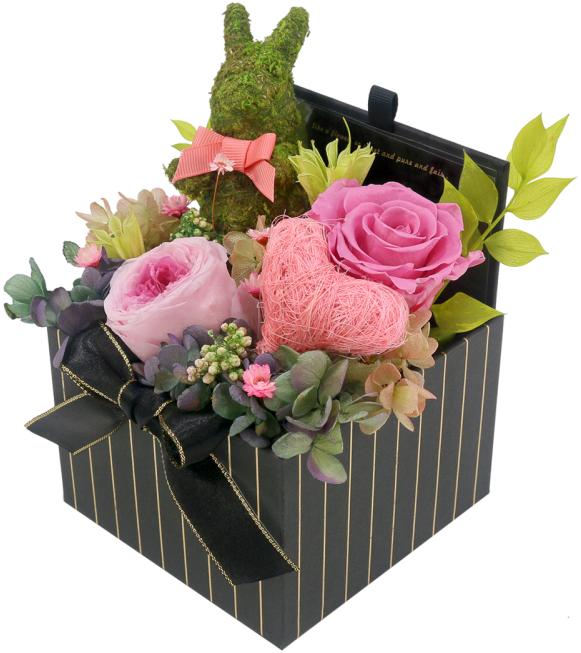 Many clients like to order add-on gifts to make the main gift more unique. For example, the Japan imported juice are suitable for recipients who enjoy healthy food; the brand name skin care products are for those who appreciate beauty; the foreign imported red wine are excellent gifts for the ones who like wine tasting.

HOW TO SEND GIFTS TO HONG KONG FROM
FROM SOME OF OUR ORDERS OF SENDING GIFTS
TO HONG KONG FROM CANDA,
WE NOTICE THAT:
The gifts are not luxurious but full of love. Common gift items include: flower, wine, food hamper, CD, book and accessory, etc.
Gift recommendations: fresh flower bouquet, floral decoration, wine gift hamper, food basket, add-on silver accessory and handbag.
Environmental friendly materials are used for the packaging of the gift, not over packed.
Gift recommendations: European & Japanese style floral gifts; picnic style food hamper; hand-made greeting card/decoration.
The official gift shop in the Canadian government is so called gift bank locally, which has all sorts of gifts to impress foreign dignitaries/ambassadors and for diplomatic relations. The gifts in the bank are full of Canada characteristic and represent Canadian culture.
Gift recommendations: Hong Kong theme food gift hamper; Hong Kong special hand-made 3D card.
IF YOU ARE IN CANADA AND WANT TO SEND GIFTS TO FAMILY,FRIENDS,COLLEAGUES OR BUSINESS PARTNERS IN HK, OUR
HOW TO SEND GIFTS TO HONG KONG FROM CANADA
SECTION IS JUST RIGHT FOR YOU!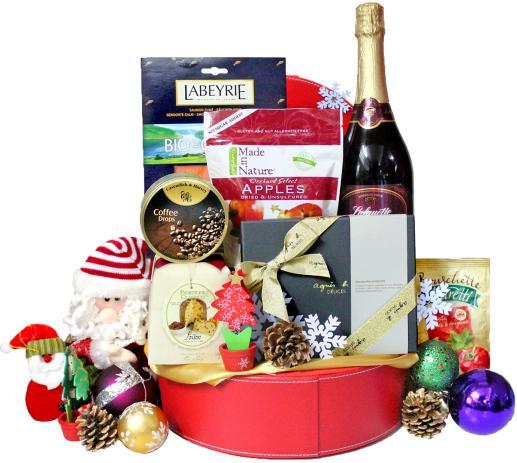 I work in a logistic company in Canada but our headquarters is located in Hong Kong. I enjoy my work and I like the way my boss works with his staffs, so I want to send him a gift on Boss's Day to Hong Kong from Canada to show my appreciation. I hope my boss likes the gift and continue to be a good boss to us.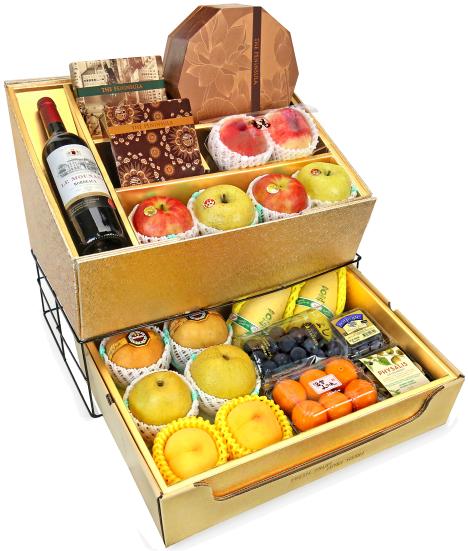 Hong Kong Give Gift Boutique has great gift ideas for different occasions such as Valentine's Day, Christmas and Mid-autumn festival, etc. The national Boss's Day is getting popular in the United States, Canada and some other places. Our various brand name gifts can satisfy any needs of the boss and for staffs to send gifts to Hong Kong from Canada.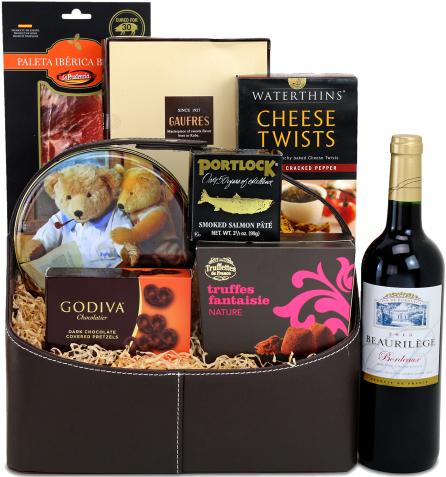 I want to send a corporate gift hamper to my business partner in Hong Kong from Canada, but I don't quite like the leather box gift hampers though they reflect the business style. My business partner is a sports company and I want to send them something more dynamic and full of energy to represent the corporate culture. I hope to find the suitable business gift in the online gift shop.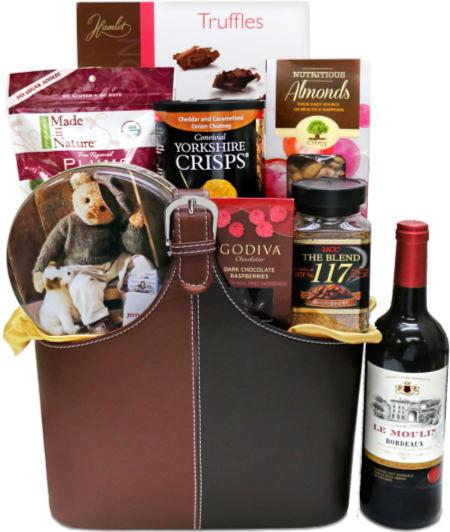 Hong Kong Give Gift Boutique offers different types of business gift baskets for customers to send to Hong Kong from Canada. Most corporate gift hampers are designed with leather box to show the premium identity of the business partner. If clients wish to use another style, our picnic style gift hamper is just right for you. The gift hamper is not too formal yet reflect the corporate culture.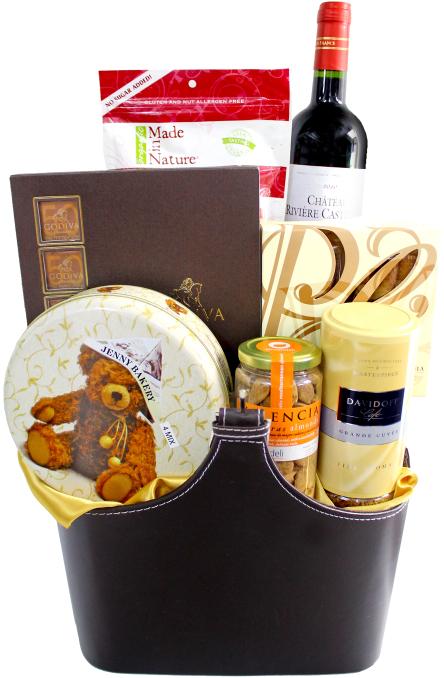 For many years, I have been ordering gift hampers online for my business partner in Hong Kong from Canada. If I order the similar gift basket this year, I'm afraid I will fail my clients. I noticed a nice champagne called Dom Perignon in the gift shop and thought that I might send this as the corporate gift this year. It's unique and it represents the good reputation of my business partner.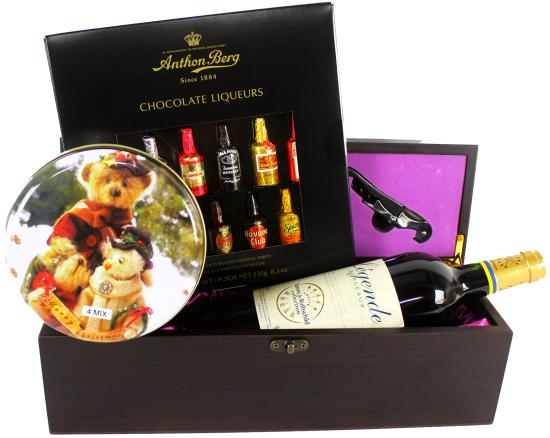 Hong Kong Give Gift Boutique sells not only affordable wine and champagne for clients to send gifts to Hong Kong from Canada; but also offers some high quality special brand name wine and champagne which especially aim at our business gift givers, wine collectors and wine tasters. They are sure to impress the gift recipient with great value.