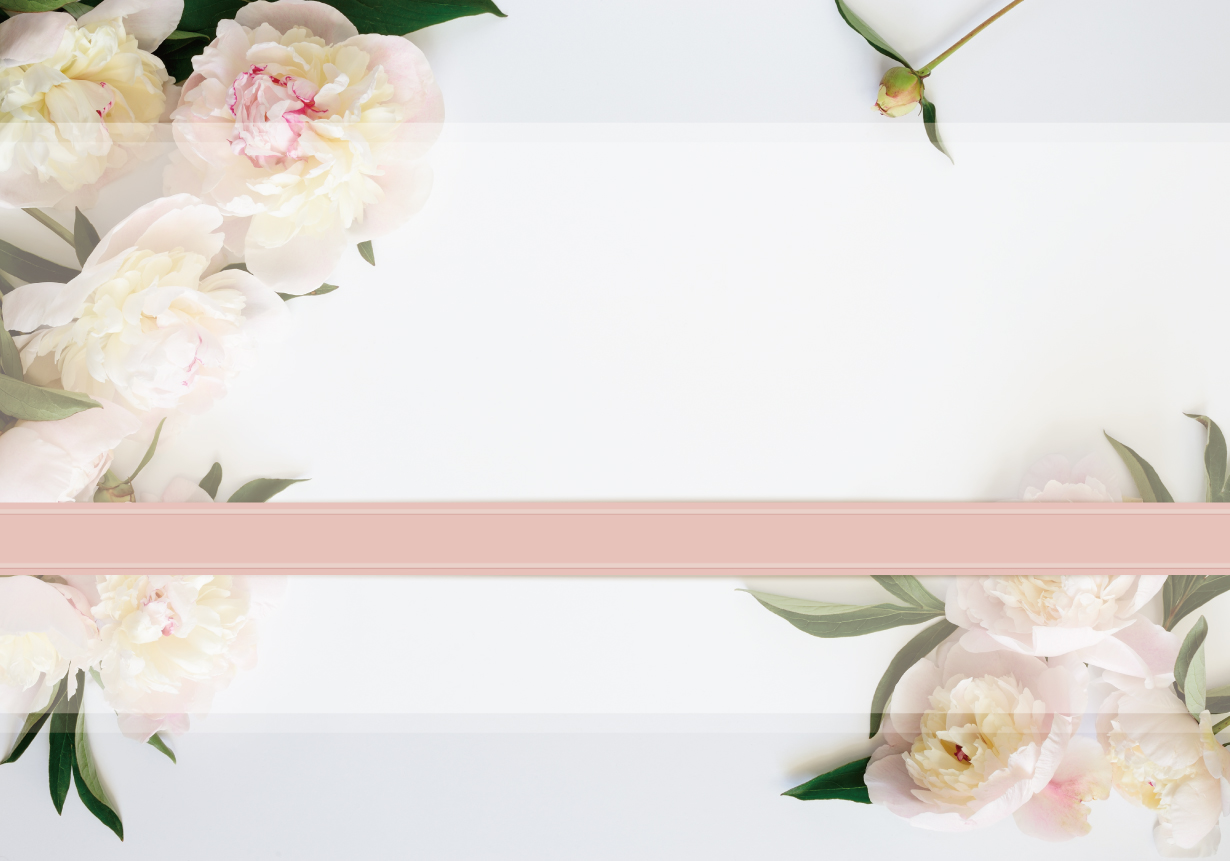 FASCINATING ART OF
Preserved Flowers
令人陶醉的永生花藝術
Preserved flowers, also known as never withered flowers. The trend of purchasing preserved flower rose gifts is getting more and more popular recently, but because of the cost of preserved fresh flower materials and the art of floral arrangement, not many flower shops sell the handmade preserved flower gifts.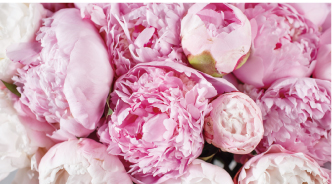 Having said that, if you have an opportunity to appreciate a masterpiece of the never withered flower, you will be amazed by the beauty of it and the happiness is unforgettable. Each exclusive eternity floral gift is the result of a professional florist's dedication to art- apart from choosing the suitable floral container, florists need to know how to use the preserved flower materials wisely to match the latest color trend; besides, skillful craftsmanship is needed to complete the unique preserved flower gifts.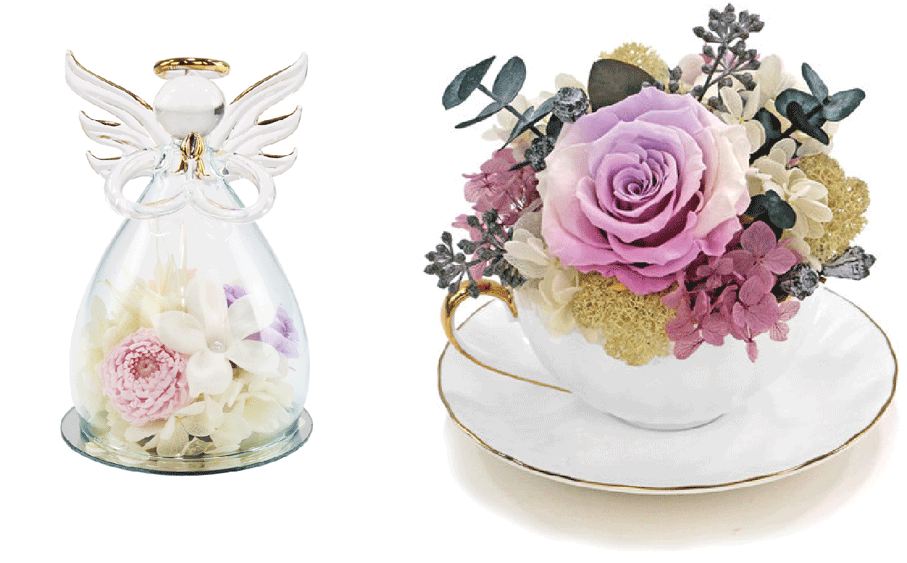 the European preserved flower gifts have bold and bright colors to bring people strong visual effects. On the other hand, never withered flower gifts can be different with different designers. Each artist has his/her own style, craftsmanship and experience which make each preserved flower gift an exclusive gift to send to the recipients.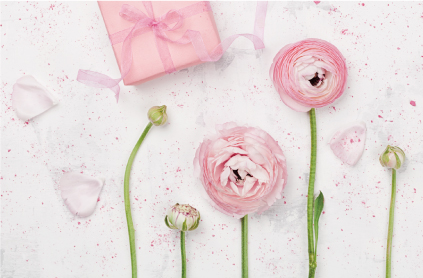 Although the colors and types of preserved flower materials are more or less the same, the final preserved flower gifts can come in various forms and styles. For example, preserved flowers designs are different in different areas. The Japanese/Korean preserved flower gifts tend to be in simplicity farmhouse style using light color tone to create the refreshing atmosphere;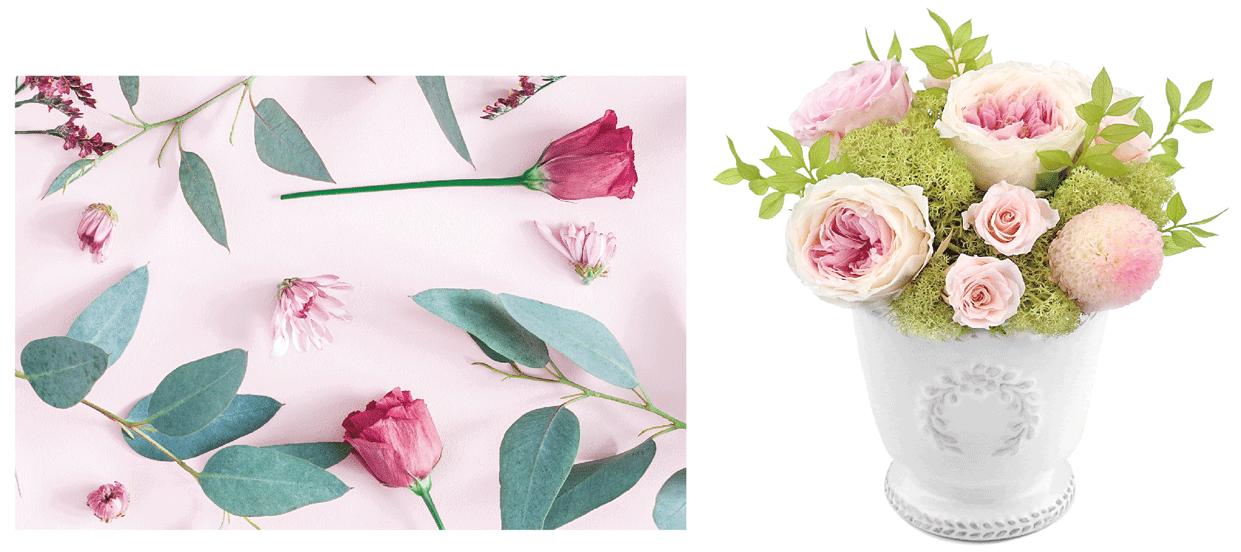 Coincidence + Observation
=INSPRATION
Coincidence + Observation=Inspiration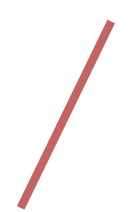 Talking about the eternal flower gifts at the very first beginning, we believe that they were mostly designed and handmade by the professional florists. As the flowers that last forever are slowly accepted by the public, more people start to show an interest in participating in the making of their own preserved flower gifts.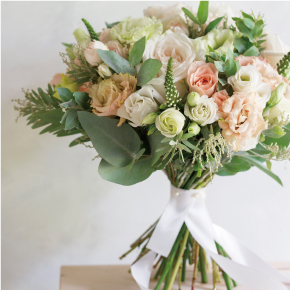 Why do we want to look for inspiration from our everyday life? As the saying goes "Life is an inspiration for artist", therefore, there are many things in life that can be our muse to create something new. Hong Kong Give Gift Boutique flower & gift shop will take one of our gift products as example to illustrate. The best-selling Preserve Flower Glass Music Box gift is the result of our staffs' inspiration from life. On one particular day, our GGB florist bought a nice glass ball table décor but couldn't think of a way to design the preserved flower gift;
at the same time, the colleague from the design department had a blue ceramic base that she didn't really want and placed it randomly on the office desk; after a while, the third person appeared, she was on her way to go out for lunch and accidentally passed by the two items, she playfully put them together and said "they looked quite nice together, why not turn it into a gift?" Having heard what this co-worker said and saw the two items together, our florist was inspired to design a preserved flower gift. She added a music box to the blue ceramic base and some preserved fresh flower materials to the glass ball and put them all together nicely and here comes our popular Preserve Flower Glass Music Box gift.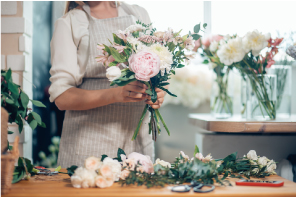 However, those who take part in the preserved flower course in the workshop lack experience and skill in designing preserved flower arrangements, so they can only follow what the instructors do and come up with the similar designs as the teachers. Although the students' final artworks are as pretty as the professional florist's, some personal elements are missing. In fact, anyone that has the basic knowledge of making preserved flower gifts is able to design their one-of-a-kind customized gifts if they can find the sources of inspiration from everyday life and integrate them into their preserved flower designs.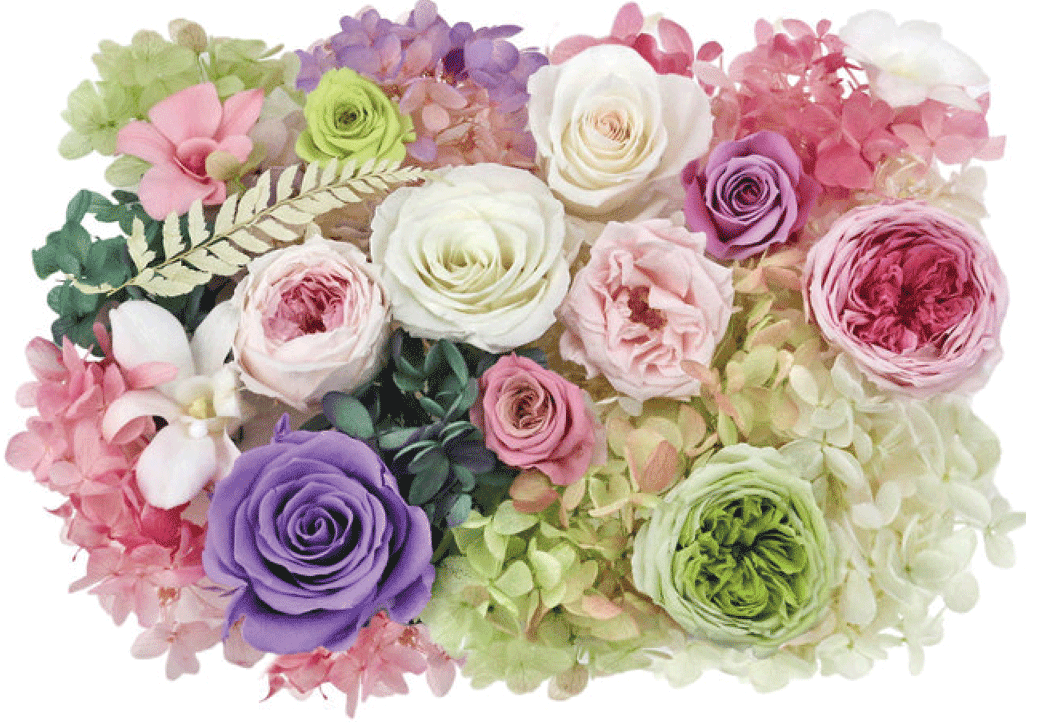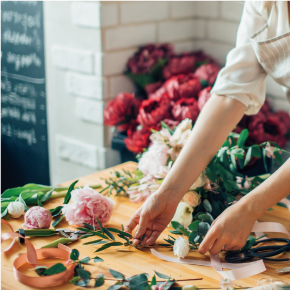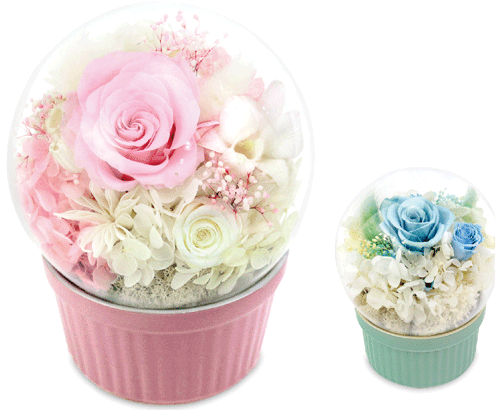 From this example, we understand that life is full of inspiration, but sometimes what we need is the eyes to discover the beauty around you. As each piece of fine art is the result of inspiration and emotion, if we can free ourselves from the busy schedules and stop to think, we are able to get endless inspiration from observing the things in the world and we can achieve something amazing in the field of art.

The Inspiration of
Colors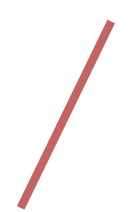 Nature gives us a colorful world with thousands of different colors, these beautiful colors inspire us to create and design various artworks and gifts without getting bored. The color matching technique of preserved flower arrangement is similar to that of the fresh flower arrangement, that is, to use the three basic colors as the origin RGB (red, green, blue) to produce a wide range of colors. The common ways of immortal flower rose gifts color matching depend on the following elements: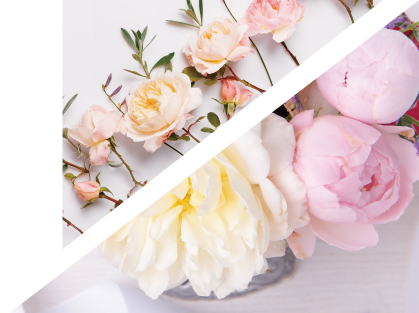 In Spring, light color collection preserved flowers are widely used to create the seasonal floral arrangement; Summer is a lively season so brilliant colors and bold colors never withered flower materials can be used to express the vitality; Autumn is all about good old memories, so vintage colors like dark orange and brown are often used; Winter is a special time of festive gifting and sending best wishes, so the red color series floral materials are chosen to design the preserved flower gifts.


Valentine's Day is a festival of love and memory, so red color floral materials are mainly used to create the festive bouquet, red preserved rose materials are commonly used as well to design preserved flower rose bouquet, preserved flower table décor and preserved flower accessory gifts. Mother's Day is also a peak time to send floral gifts; the warm color flowers can help to send sweet festive greetings and best wishes to mum. Christmas floral arrangements use red and green as the main color tone, together with the other holiday flowers, the florist can make a preserved flower wreath gift that lasts forever.

Using gradient colors in the same tone to create the preserved flower gifts can bring out a sense of multi-layer and soft style; these colors include light pink, pink, red, burgundy color and fuchsia color. To use the color next to each other in the color wheel can keep the balance of the overall preserved rose gift design; these colors include orange and yellow, blue and green. When using complementary colors to finish the artwork, you can choose the opposite color in the color circle; two different colors can produce a sense of visual impact and highlight the key point. Apart from learning color matching skills from the color chart, different florist has his/her own style which is based on their own knowledge and experience in the field of fine art.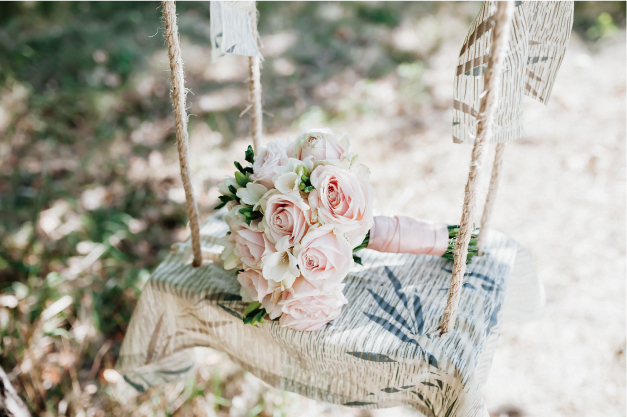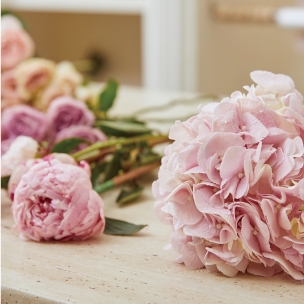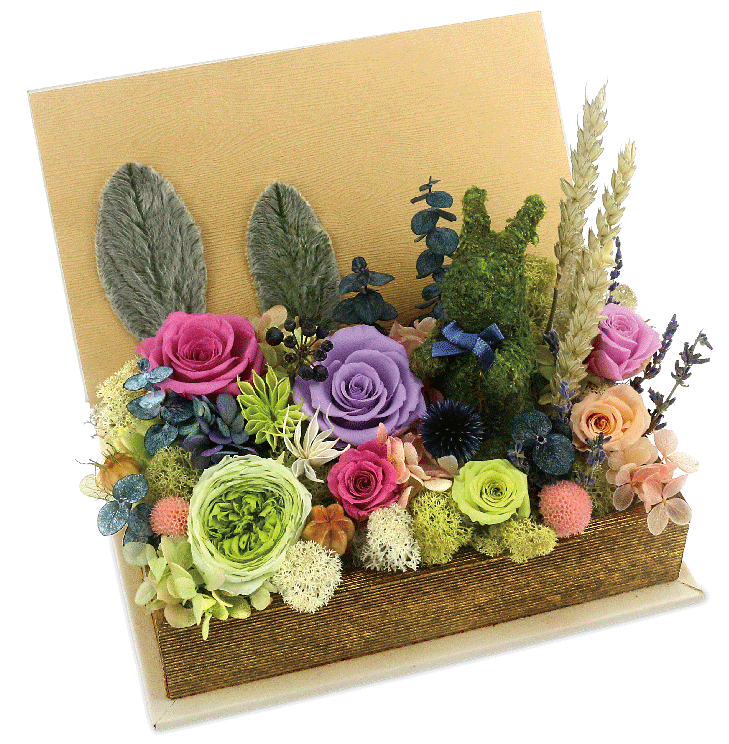 Preserved Flower
Color Trend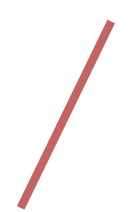 You might be surprised to know that besides the common color trend for never withered flowers, there are some "color keywords" for preserved flower materials each year.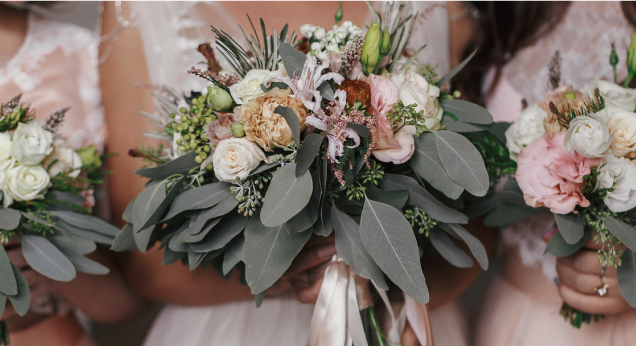 As for the fresh flower color trend, it usually follows the yearly fashion color or the wedding flower color trend of the year while the standard of preserved flower color trend is set in a different way- the things that are happening in the world and the colors that people especially need in this period.
Let's consider one example. One year there are many conflicts and natural disasters happened in the world and they make people feel terrified and uncomfortable. Therefore, people this year need colors that are able to comfort them and give them hope in the darkness. So the color trend for preserved flower this year is the natural colors that can comfort people and the vivid colors that bring hope.
Natural color include warm color collection like dark purple, brown orange and pink nude color; vivid colors include the bold red, yellow, orange, blue and black, the combination of these colors can create a lively atmosphere and help people get rid of the bad moods.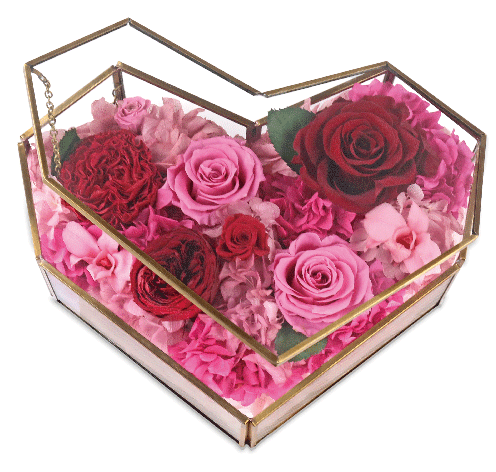 The customers who choose to buy preserved flower gifts are very thoughtful and caring. Why? The answer can be found in their motivation of flower gift giving. If you want to buy a fresh flower gift, it can be quite effortless. For instance, when you come across a flower shop, meet someone with a bunch of flowers on the street or log in the online flower shop, you always have a chance to buy the fresh flower gifts without any consideration.
However, sending a preserved flower gift requires more than that. As preserved flower gifts cannot be seen everywhere and most of them are quite expensive, it won't be an impulse buying for the gift givers; on the contrary, they must have it planned in advance to buy the preserved rose gift, so this reveals the sincere attitude and lots of love from the give sender. Because the color trend of preserved flower depends on the world situation and people's emotion, preserved flower gift has its own mission- to bring comfort, happiness and hope to the gift recipients. We believe that sending preserved flower gifts are more meaningful than sending fresh flower gifts in some way. What do you think?
Due to the development of preserved flower making technique, many new colors appear each year. This brings the florist/artist more inspiration and the gift recipients more surprise.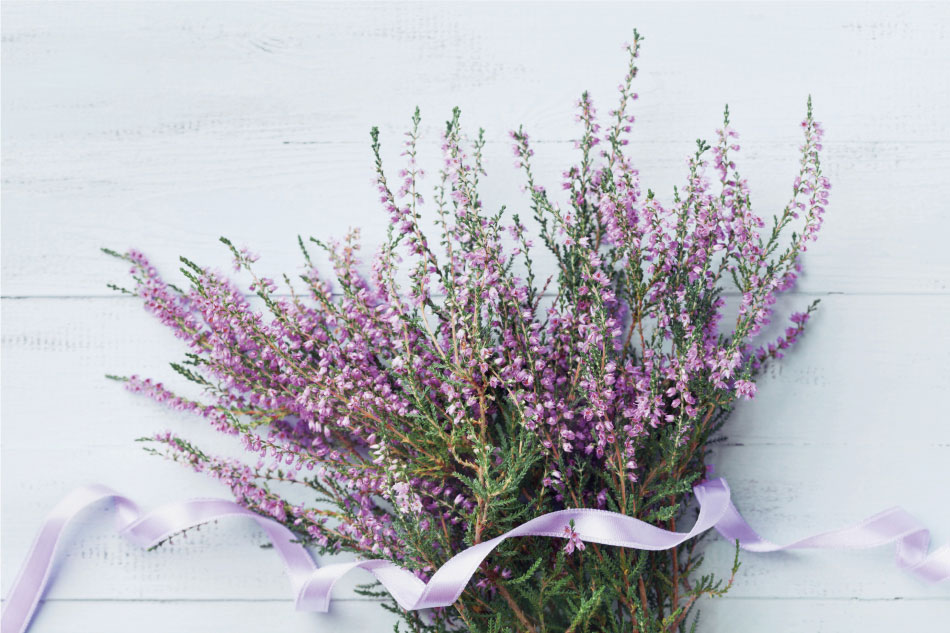 Contact Us
For more information,please contact our customer service.