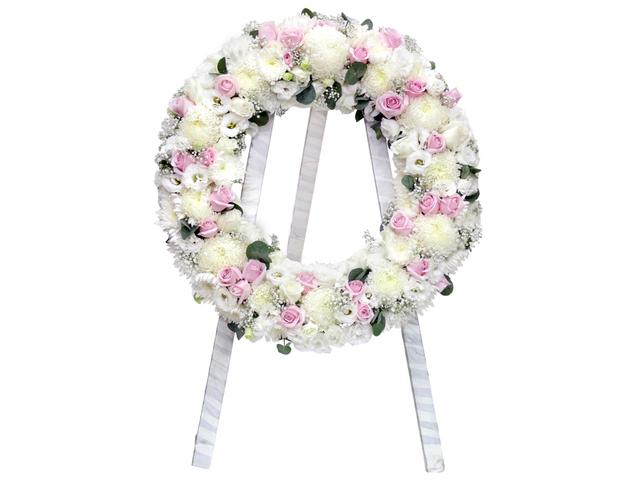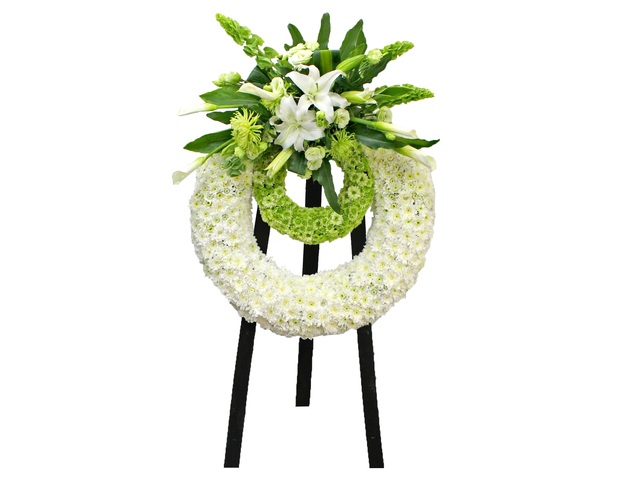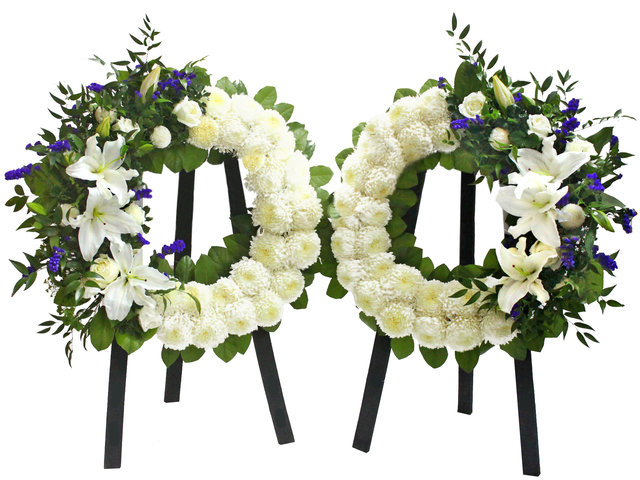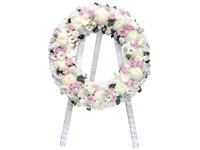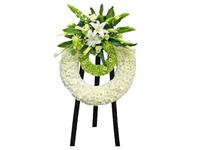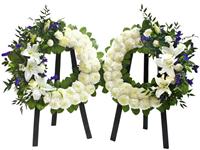 Funeral Floral Wreath
The Flower Wreath is made of
white chrysanthemum
pink rose
Eustoma
matching greens
---
Additional Information
There will be a big condolences message board afix at the top of the funeral stand
Funeral Stand
A beautiful flower bouquet of
White chrysanthemum
Green chrysanthemum
White Lily
White Calla of Gardeners
Matching Greens
---
Additional Information
There will be a big condolences message board afix at the top of the funeral stand
Funeral Wreath (Pair)
This special series funeral wreath comes is designed as a pair (can be singlely purchased). The Cosmos bipinnatus and white lily forms the background a wreath, with roses and forget-me-not on the side. Forget-me-not means don't forget me.
---
Additional Information
There will be a big condolences message board afix at the top of the funeral stand
The Ultimate Gift Guide for Real Estate Agent/Property Developer
Besides the house warming gifts we mentioned above, property developers and real estate agents will send gifts in other various occasions. HK Give Gift Boutique Florist & Gift shop has collected some useful gift sending tips for you:
Condolences for the Deceased
Gifts
Funeral flower, Funeral wreath
Targets
The deceased employees or family members of the employees
Usage
Pay tribute to the deceased person and send sympathy message to family and friends
Purpose
Sending condolence to the deceased employees shows the real estate group values and respect each staff; sending funeral flowers to the deceased family members of the employee helps the staff to know that he/she has the backup from the company and can focus on the funeral arrangements.