ONE OF THE TOP FLORISTS
IN HONG KONG
HELPING MANY AUSTRALIAN CUSTOMERS SEND GIFTS TO HONG KONG EVERYDAY
Located in center location in Hong Kong,
You can start by selecting products from the top left menu, and start shopping.
WE CAN RUSH SAME OR NEXT DAY ORDERS,
PLEASE SEE OUR TIME COMMITMENT SCHEDULES BELOW:
AUSTRALIA TO HK
GIFT DELIVERY SCHEDULE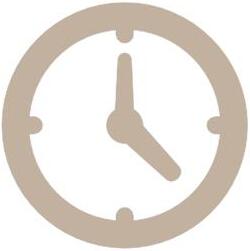 Australian Eastern Standard Time (Brisbane, Sydney, Melbourne, Hobart, Canberra) is 2 hours ahead of Hong Kong AEST-2 hours=Hong Kong Time

Australian Central Standard Time (Adelaide, Darwin, Broken Hill) is 1.5 hours ahead of Hong Kong ACST-1.5 hours=Hong Kong Time
SAME DAY DELIVERY

Order time
11am-8:30pm AEST
10:30am-8:00pm ACST
Respond time
Within 30 minutes
Order and pay by
( Monday May 15th 2017)
1:30pm AEST
(Monday May 15th 2017)
1:00pm ACST
Arrange and deliver
( Monday May 15th 2017) Before 5pm/6pm HKT
NEXT DAY DELIVERY

Order time
9pm-10:30am AEST
8:30pm -10am
ACST
Respond time
Maximum:14.5hrs
Minimum: 1hr
Order and pay by
( Monday May 15th 2017)
8:30pm AEST
(Monday May 15th 2017)
8:00pm ACST
Arrange and deliver
( Tuesday May 16th 2017) 9am-6pm HKT
NOTE:
Please note that products such as cakes,
dyed-color roses, custom-embroidery teddy bears, etc,
would need to be ordered 3 business days in-advance.

02/29
Gourmet food hamper
delivered to Ma On Shan and the recipient was contacted upon arrival. (Ordered by Susan from Tasmania, Australia)
03/06
The
funeral flower
wreath in fond memories of a good friend's mum to Hong Kong Funeral Home. (Ordered by Cecilia from Canberra, Australia)
04/11
Lilies Florist basket Décor and mango
fresh cake
was sent to Kowloon Bay to celebrate father's 60th birthday. (Ordered by Mrs. Ho from Melbourne, Australia)
05/20
Red rose bouquet
to girlfriend in Tai Po for the monthly anniversary. (Ordered by Johnny from Gold Coast, Australia)
06/25
A premium
Wine n Food Hamper
for a company team member to enjoy his holiday in Hong Kong Marco Polo Hotel. (Ordered by Ted from Perth, Australia)
CUSTOMERS REVIEWS
ON THEIR SHOPPING EXPERIENCE WITH GGB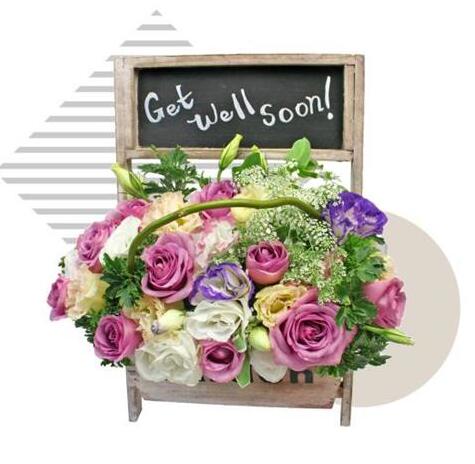 Melbourne



"Sending flowers to show our love and care is the culture in Australia, we normally bring bouquets ourselves to the hospital, but since our daughter and her husband are living in Hong Kong, we cannot personally bring the lovely bouquet. Thankfully GGB has exactly what we want without any fuss- the Florist vase Décor for us to send to Hong Kong from Australia.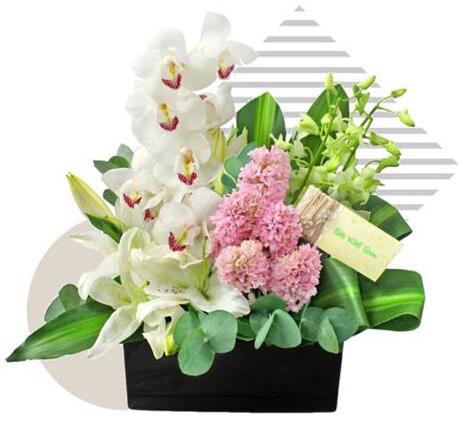 We assume there won't be any vase available in the hospital if we
order bouquet
and it'll be inconvenient to ask the nurse to help with it. The flower table décor is perfect in this situation. We appreciate the variety choices of
flower gifts from GGB
too, we can always find the one we like for certain occasion. Thank you."
Anna from Melbourne, Australia | March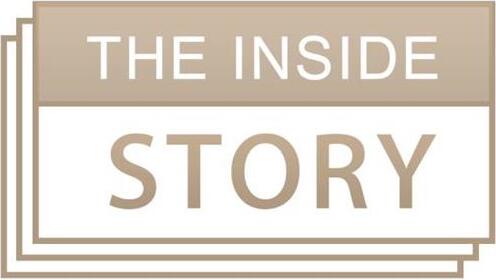 Anna's daughter just had a baby in St. Teresa's Hospital in Hong Kong, but Anna and her husband are living in Australia. According to their culture, she wants to order some flowers to Hong Kong from Australia for her daughter to show love and care, but she's concern about not having any vase in the hospital to put the bouquet.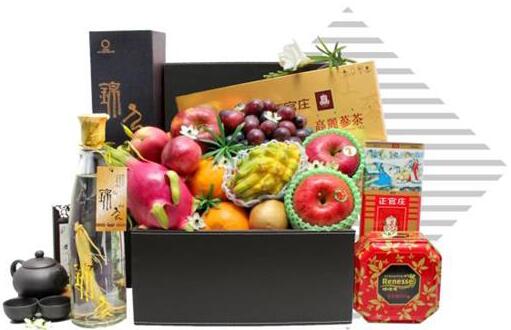 When she placed the order, she asked a few questions regarding this matter and our staff answered her questions and gave her some suggestions. The Florist vase Décor arrived in the hospital safely and beautifully, we are happy that Anna liked our wide range variety of flower products for different occasions and we hope to help more customers from Australia to send gifts to Hong Kong.
CUSTOMERS REVIEWS
ON THEIR SHOPPING EXPERIENCE WITH GGB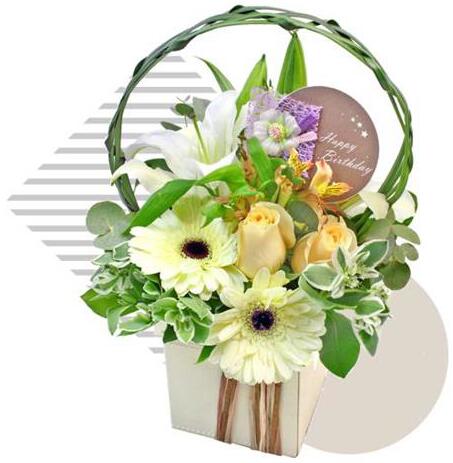 Sydney



"I'm very pleased with the service of Hong Kong Give Gift Boutique this time, especially thanks to the delivery staff. He's very responsible and he delivered the gifts to my mother in Hong Kong on time to meet her birthday!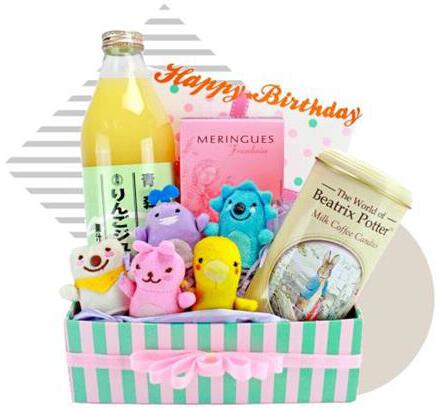 The extra add-on flower basket is very pretty with
fresh flowers
, the gift packaging is nice too, and my mum loves it. I will be sure to recommend your
gift shop
to my friends in Australia."
Zoe from Sydney, Australia | April 2017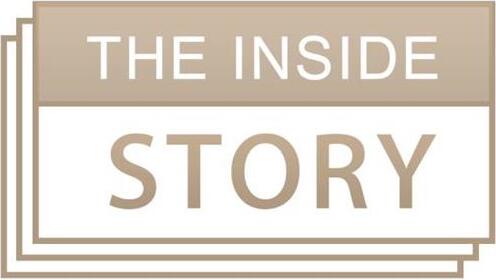 Our client ordered a
gift hamper
from Australia and sent to Hong Kong to celebrate her mum's birthday. When our delivery staff arrived, her mother was not at home. Our staff rang her immediately and tried to rearrange a time to deliver the gift to her.

It's a pity she won't go back home in a short time, so she suggested our staff to leave the gift basket to the management office and leave the address. In the evening, the recipient called us to thank our delivery staff for his good attitude. We are happy to receive recognition from our customers and we will do our best to provide higher quality service in the future.
AUSTRALIA
EMAIL CONFIRMATION TRILOGY

Confirmation of the order and a payment request link is attached in the email

Confirmation of payment received

A product photo is sent to the gift sender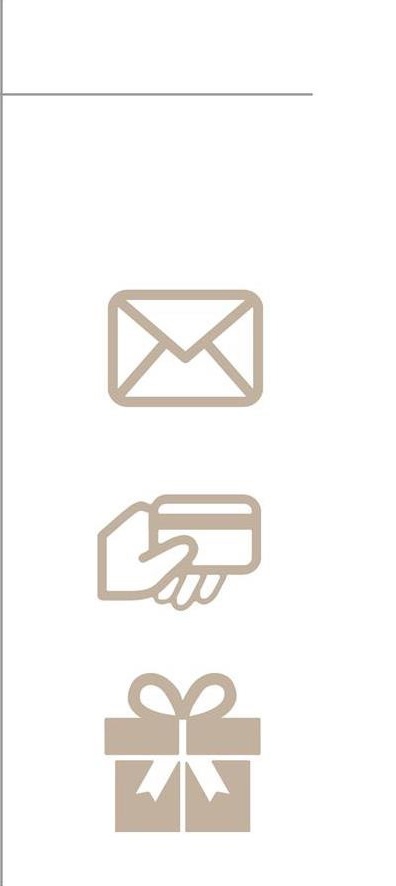 NOTE:
ONE
Please leave the detailed recipient phone number and address in your first order form for our delivery staff's contact reference.
TWO
The regular customer (NOT first time) can login your account on the top right side of our website to start shopping, no need to fill in the information form again.
THREE
If you wish to have "same day delivery" service, please refer to the gift delivery schedule from Australia to Hong Kong.
SEND FLOWERS TO HONG KONG FROM AUSTRALIA SHIPPING CHARGE
1
FROM $40-$180 (HK Island, Kowloon, Distant N.T. Lantau Island, Outlying Islands)
2
FREE (Selected MTR Pickup / Workshop Self Pickup)

3
Please feel free to contact our customer service if you fail to choose a location with delivery fee.
IF YOU ARE IN AUSTRALIA AND WANT TO SEND GIFTS TO FAMILY, FRIENDS, COLLEAGUES OR BUSINESS PARTNERS IN HK
HOW TO SEND GIFTS TO HONG KONG FROM AUSTRALIA
THIS SECTION IS JUST RIGHT FOR YOU!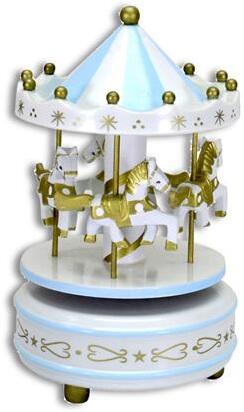 Our youngest sister is about to graduate from college and start a new chapter in her life. We want to send a gift to her in Hong Kong from Australia. She's so dear to us and we really want to show our love and best wishes to her. The greeting card which allows us to write messages on is the best add-on gift.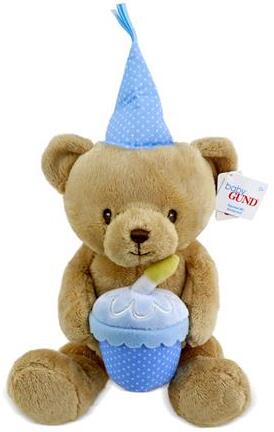 Hong Kong Give Gift Boutique
offers free leather photo booklet exclusive for Hong Kong customers. The keepsake booklet has your special message and an instant product photo. For recipients outside Hong Kong, we have a nice greeting card to go with your gifts.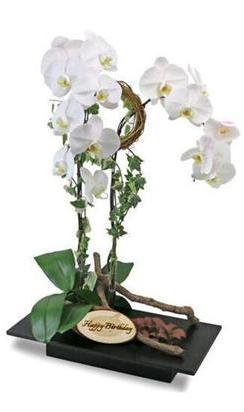 I want to order a
birthday gift
set from Australia and send to Hong Kong to my boyfriend. Since I am in Australia, there's time difference, but I want to make sure the gifts arrive Hong Kong time today on his birthday. I need to find a gift shop that is familiar with dealing with time difference gift giving.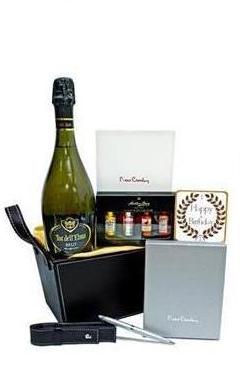 Hong Kong Give Gift Boutique has many years experience of sending gifts around the world. If customers from Australia order the gifts by 1:00pm ACST, we can dosame day delivery in Hong Kong, and your gifts will reach your love one before 5/6 pm HKT.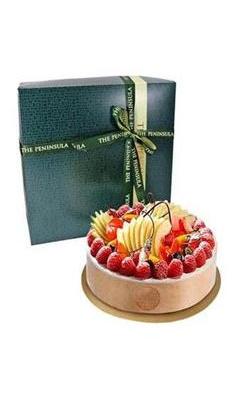 My friend is going to spend his 88th birthday in a Hong Kong hotel. I want to express my appreciation to him as he's a wonderful family friend. I order agift hamper and a cake for him, hoping that he is able to receive the cake freshly and enjoy the delicious food and wine gift basket.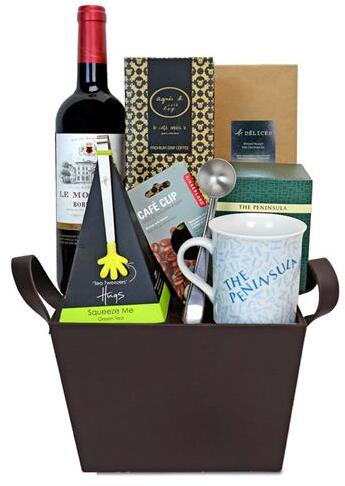 Hong Kong Give Gift Boutique sells not only
flower gifts
, but also other food gifts like cake. We have different cake brands for customers to
send to Hong Kong from Australia
. For example, Hotel Peninsula Cakes, Cova Cakes, Agnes B. Cafe Cakes and so on. Customers order 2 business days in-advance and can enjoy fresh high quality cakes.