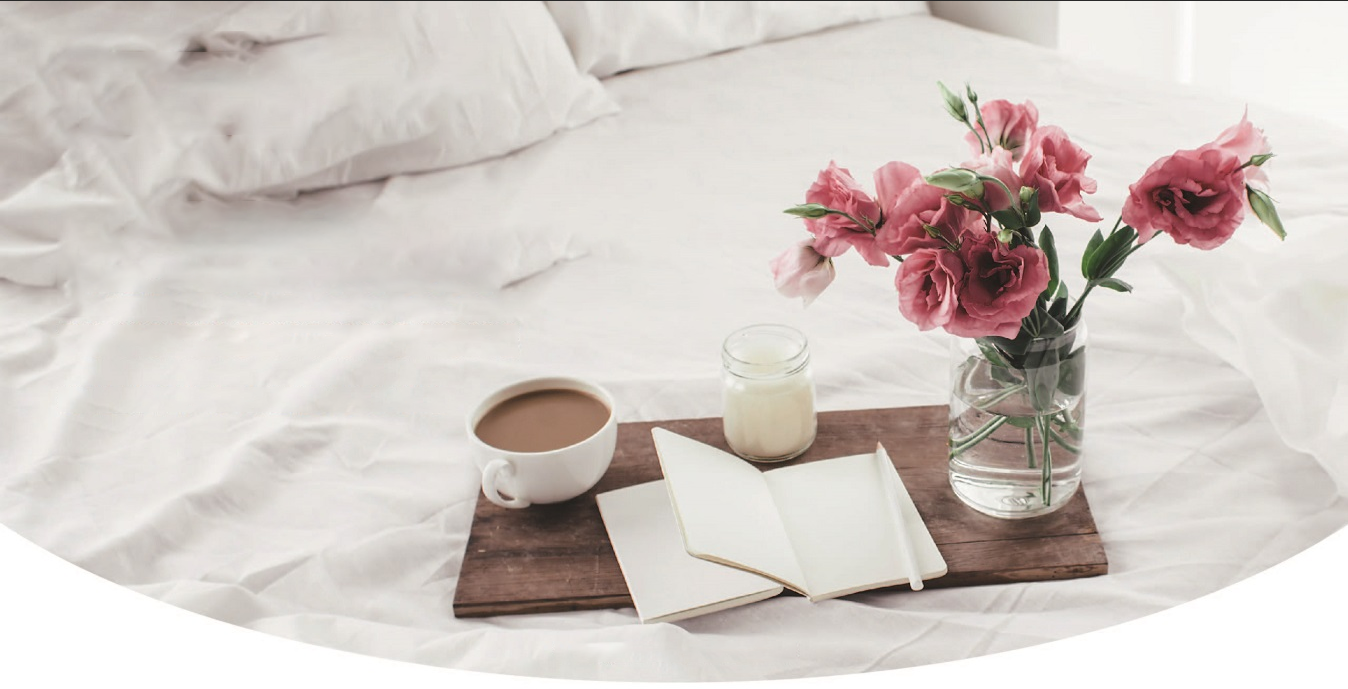 10 Jips For Sending Gifts
TO HOTELS IN HONG KONG
送禮到香港各大酒店10大攻略
Sending Gifts to Hotels since 2008
M
any people have at least once sent gifts to hotels for their friends and families. Why choose to deliver surprise gift baskets to hotel rooms in Hong Kong? First of all, Hong Kong has a lot of five-star hotels, just to name a few; they are: The Peninsula Hong Kong, Kerry Hotel Hong Kong, Kowloon Shangri-La Hotel, Hotel Icon Hong Kong, Mandarin Oriental Hong Kong and W Hotel HK. These hotels earned their international reputation with their highly recognized brand image and high quality services, and they attract millions of tourists to stay or spend their vacation in the hotel each year. Therefore, sending gifts to hotels is a common way of gifting, just like sending gifts to homes and offices. On the other hand, those who prefer to stay in the hotel come from all walks of life and work in different fields, so the reason why people send gifts to them varies. Hong Kong Give Gift Boutique would like to share some gift ideas of delivering gift hampers to HK hotels and hope our readers to have the best solutions of sending gifts to hotels in Hong Kong.
Generally speaking, the gift recipients are hotel guests.

In this case, even though the gift givers order gifts online or from abroad and send to the hotels in Hong Kong, they don't need to worry about whether or not the gifts arrive in the hotels on time;

because the gifts will be delivered by the professional couriers to the hotel concierges or hotel receptions to ensure the recipients receive the gifts. If the gift recipients have checked in the hotel, the delivery person will have the name and room information in advance and give the gifts to them directly;

if the gift recipients have gone out or haven't checked in, the courier will leave the gifts at the front desk and the concierge staffs will pass the gifts on to the recipients later.
TIPS OF GIFT GIVING IN HK HOTELS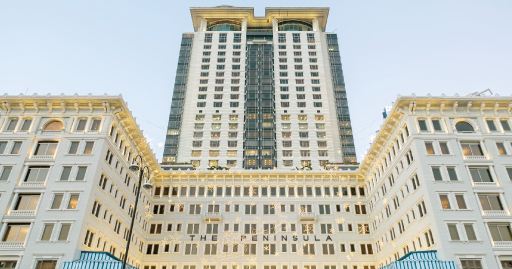 Travel to Hong Kong
When
family members or friends travel to Hong Kong, we want to send them greetings and best wishes from a distance to wish them a happy journey and hope them enjoy the beautiful scenery and food in HK. These kinds of gifts include the Gourmet food hamper, Wine & Chocolate gift basket, Party gift set, Fruit basket and teddy bear gift and so on. Sending these gifts to Hong Kong hotels helps the gift recipients to feel the love and warmth from far away and enjoy the special treats during their stay in Hong Kong.
Dear Christina
We hope you enjoy your stay in HK and have a good time! We can't wait to hear about your trip.
Mum and dad and Chris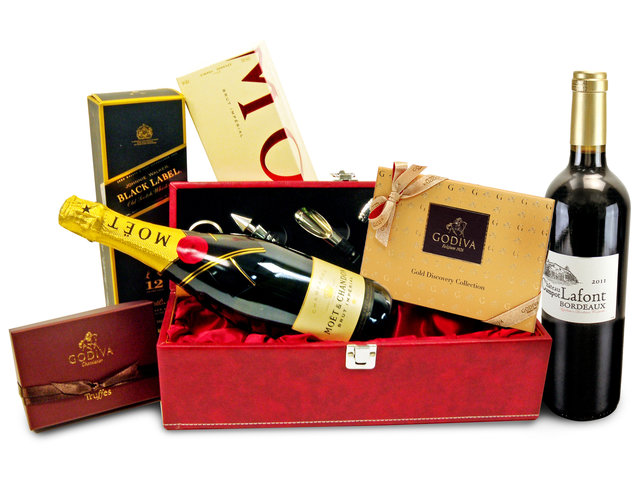 Dearest Jane,
Happy 10th Anniversary/ Will you marry me?
Thanks for being my wife for 15 years.
Lots of love
Victor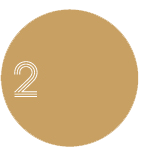 示愛 求婚
週年紀念
Show affection/Propose/Anniversary
Some people choose to spend their honeymoon in a luxurious hotel to relax and enjoy; others prefer to celebrate their special anniversary in the hotels; still others stay in the hotel for business trip or annual trip.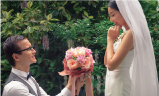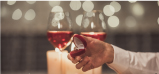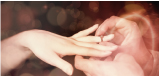 In these occasions, people tend to send gifts to hotels to: create surprise, express love from a distance, make marriage proposal, celebrate anniversary and thank the significant half, etc. These gifts include: 360 red roses bouquet, preserved flower box gift, romantic flower bouquet, teddy bear chocolate gift and so on.

Dear mum and dad ,
Thanks mum and dad for your loving care and concern for the past 30 years, we hope you like the gifts and enjoy your stay in Hong Kong.
Leanne
Parents
spend years looking after their children and finally they grow up and have their own family. Nowadays more and more thoughtful sons and daughters realize the importance of showing gratitude to their parents, so they try to find some ways to thank them. One of the gift ideas to thank parents is to book them a hotel room and let them enjoy the diversity of facilities and delicious food there. What's more, sons and daughters like to send flower bouquet and premium food gift hampers to surprise their parents and give them a joyous hotel experience.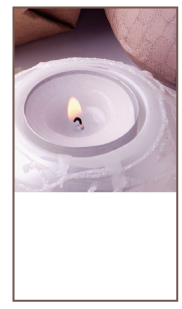 Apart from the hotel guests, hotel employees will sometimes receive birthday gifts from their friends. Imagine this, when the friend who works in the hotel receives the customized birthday flower gift box you sent and sees his or her name and your best wishes on it,how excited he or she will be at that moment!

Some
friends like to have their birthday celebration at home while others like to book a hotel room to hold a birthday party.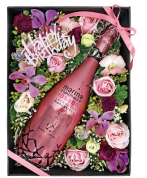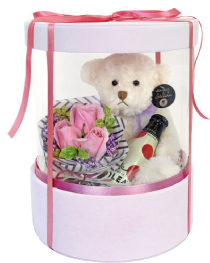 Not to mention the jealous face of his or her co-workers. The custom gift with personal name on it is sure to leave a good impression on the gift recipient and he or she will be thankful to this special friend.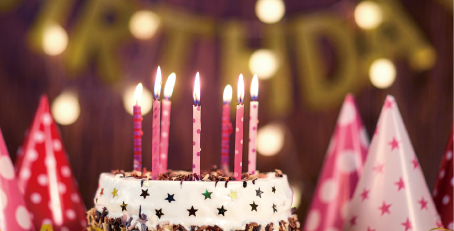 Dear Jackson ,
Happy Birthday. Hope you like this special gift for you.
Thomas & Julie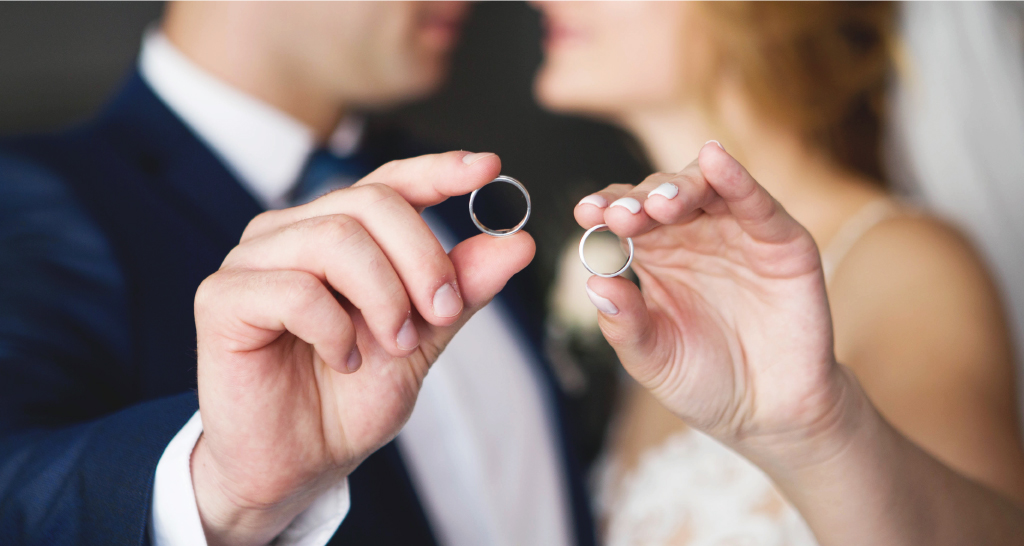 A & B Engagement
Generally
speaking, if the newly-wed couple didn't use the whole package of hotel meeting room service, the hotel might not decorate the wedding ceremony venue for them, so most of the time the parents or friends of the couple will order some floral arrangements as room decorations. These flower gifts include vase red rose and wedding bouquet, which will make the wedding engagement settings more beautiful and ideal for wedding photo taking.
Wedding
engagement is a big step before the marriage, therefore many brides-to-be and grooms-to-be take the wedding engagement ceremony seriously. Some people like to organize a fancy engagement banquet in the hotel;some just want to invite close friends and family to attend a simply hotel engagement party.

Exchange betrothal gift ceremony.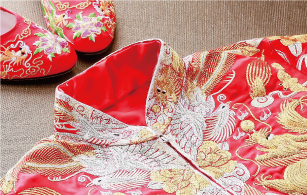 Exchange betrothal gift ceremony
The
pre-wedding betrothal gift giving ceremony is normally held at home, but if your significant half is not local Hong Kong, it's not easy to send the betrothal gifts to her hometown and have the ceremony there. One of the good ways to solve this problem is to bring your girlfriend and her family to Hong Kong and book them a hotel to stay, then order the betrothal gift sets online and send to the hotel. In this way, you can enjoy the traditional Chinese pre-wedding custom at ease without any hazel in buying the gifts on your own.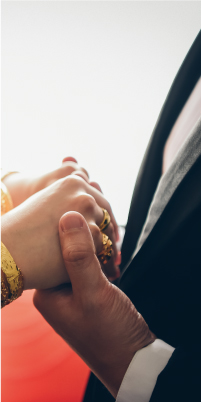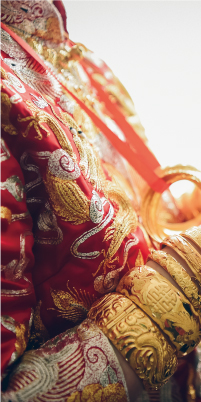 Event function/conference/banquet
ABC Corporate ,
Congratulations on your successful listing on HKEX!
EFG Firm
Mr. & Mrs. McQueen ,
Congratulations on your engagement! I can't wait to see you on your wedding!
The Brown Family

Sometimes
some large event functions will be held in the hotel banquet hall or hotel ball room. For example, a lunch banquet to celebrate the corporate successful listing on the stock market; an inauguration ceremony for the institute; famous author book signing session, etc. Business partners or friends who know these events will send large floral gifts or corporate gourmet food basket to the hotel in order to send congratulations. Although they cannot attend the event function themselves, a gift to the hotel room will make the recipients feel your sincerity and care. In addition, if you order gifts online and send to Hong Kong hotels, the staffs from the gift shop will deliver the flowers/gift hampers to the hotel meeting room, and your pressure of sending gifts to the hotel is zero.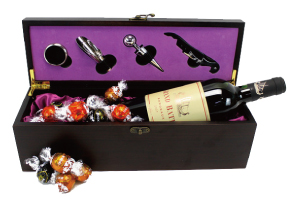 Express gratitude of partnership
ABC Company,
Thank you for your long-term support and look forward to working with you again in the future!
EFG Hotel

Besides hosting hotel guests, HK hotels also work with different business partners on various projects.
A good way to maintain the long-term relationship with the partners is to send a token of appreciation to them, which means to send gifts to express thankfulness to your clients. A gift not only helps you bond a closer relationship with your business partners, but also lay a good foundation for further business cooperation.
These gifts include: fresh fruit basket, premium corporate food gift hamper and preserved flower decorations. The preserved flower gifts are delicate and unique, and they can last for a much longer time than fresh flowers, which keeps you in the recipient's mind for a longer time.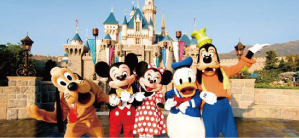 Send Gifts to Hong Kong Theme Park Hotels
When
it comes to weekends or holidays, many families enjoy going to the Hong Kong theme parks or outdoor activity centers for fun. At one point , they can reduce the everyday pressure by joining different activities; on the other hand, the whole family members become closer together when they are involved in the fun games. However, you might not know that most theme parks in Hong Kong include exclusive services that can help you plan special events inside. One of them is to plan a birthday party in the amusement park for friends and family.
Hong Kong's theme parks usually have ancillary facilities to meet tourists' requirements such as hotel club and well-trained employees. These staffs that have the professional trainings and experience will plan all the details in advance so as to ensure visitors an unforgettable birthday party.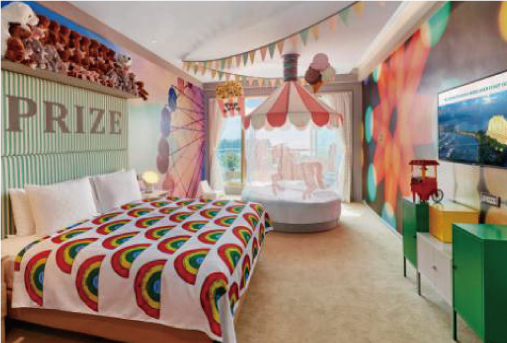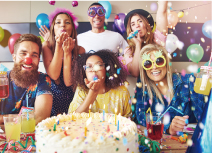 Although this kind of event planning is part of employees' job, it is heart-warming to know that they did it especially for you and that they did a great job to make you happy. For this reason, those who want to say thank-you to the theme park staffs choose to send a gourmet food hamper gift or a fruit basket gift to show their appreciation; the gift items can be shared and the gift card is used to express gratitude. By doing so, the employees in the theme parks realize that their hard work is not in vain and feel respectful; more importantly, they understand that what they are doing is not merely a job, it is actually a privilege to bring good memory to the tourists, therefore they will continue to do their best on this mission and enjoy their work better.
On top of that, many people choose to propose to their beloved ones in the amusement parks in Hong Kong. How amazing it will be for a girl to see a 360 red rose bouquet on the roller coaster saying "will you marry me?"!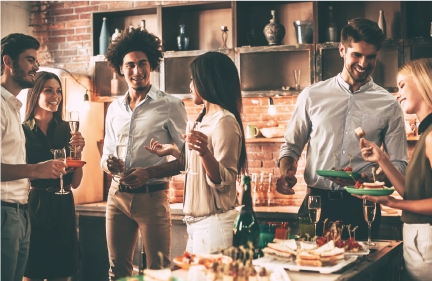 HK Hotel Management Team Send Gifts to Hotel Guests
People book hotels in HK for different reasons, some book to stay as hotel guests, other book the hotel ball room or meeting room for conference or event functions. When the hotel experience is not 100% satisfying for the clients, the hotel will try to improve their service or provide needed information for them and apologize to them face to face in order to make up for the mistakes. Due to different circumstance, clients might accept the condition that the hotel offers in order to make sure the events go on successfully. However, the client is actually not happy with the hotel arrangement and will not choose the same hotel again in the future.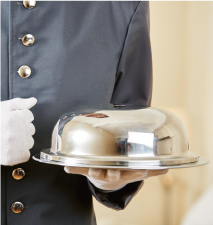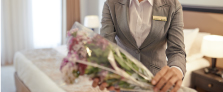 As a result, the hotel management team will send apology gift to the customers hoping to ease the intense relationship. On the gift card they will write some words to admit their mistakes and promise things won't happen again; the apology gift basket is a sign to gain peace with the customers and look forward to working with them again in the future. These gifts include wine n chocolate gift basket, food gift set and premium hotel gift hamper. Though not overly expensive, these gifts are able to redeem the reputation for the hotel and make the guests feel respect and welcome, and they will consider using the hotel service again in the future.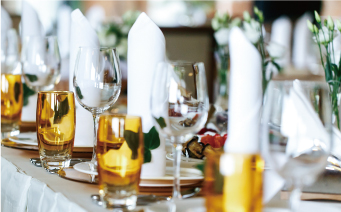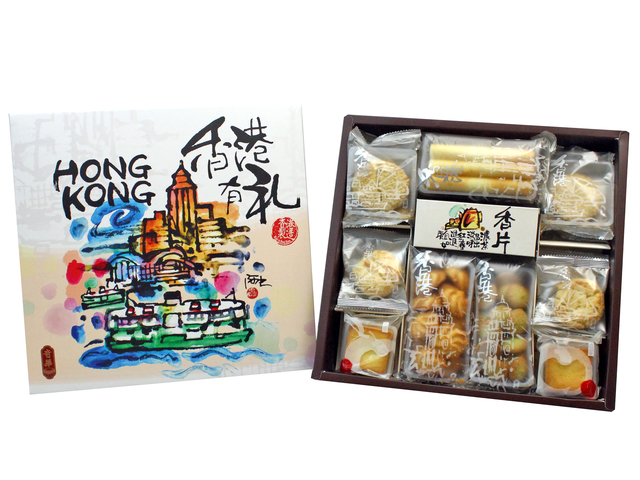 Hong Kong Hotel Send Gifts to Travel Agent
As we all know that HK hotels are well-known for their expensive price, so even though a hotel might have the best facilities and the most remarkable service, customers will still compare different price to decide whether or not to book the hotel room. Many hotels have promotional strategy to attract customers to book directly with them; but nowadays many consumers prefer to book hotels through travel website or travel agent. One reason is because they have more discount, another reason is that you can read a lot of hotel reviews and hotel recommendation. Therefore, whether a hotel can attract customers or not depends on the marketing strategy from the tourism intermediary. When hotels get profits because of their successful marketing strategy, the hotel marketing team will send gifts to these agents to thank them for their hard work and show that they value the business relationship, more importantly, they show respect and trust to their employees and motive them to do better in the future.