Flowers and romance just go together, it's like they're just meant to be. Just like you and your beloved! From flower bouquets, décor, and 99-flower arrangements for when you're ready to pop the big question, it's important to have a quality florist to make Valentine's Day perfect. So if you have a special person in your life that makes your heart flutter, make this Valentine's Day extraordinary with an exquisite bouquet of flowers from Hong Kong's florists at Give Gift Boutique Hong Kong.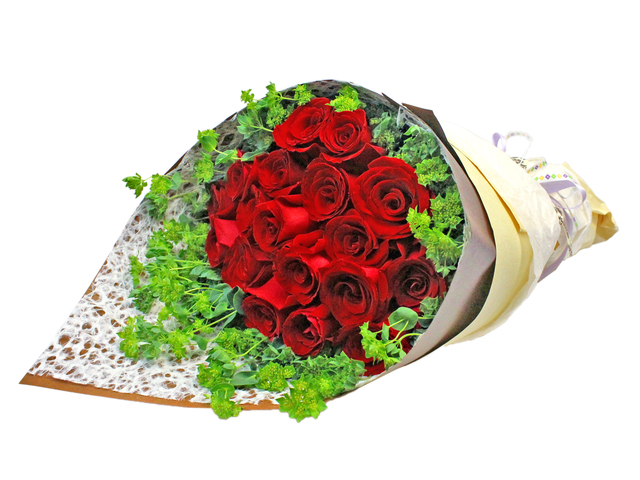 When in doubt, go with a classic look and approach to romantic flowers. You can't go wrong with a solid flower bouquet of red roses. Known as the flower of love and romance, this 18-piece flower bouquet of red roses will have your date turning red with gratitude and joy. Pair this with a box of gourmet chocolates and you're guaranteed a great Valentine's Day.
Related: The Best Sweets and Treats to Gift in Hong Kong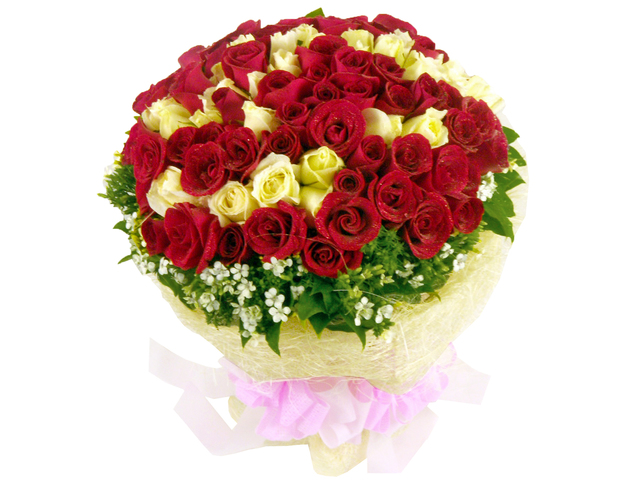 Hoping to have wedding bells ringing for you and your beloved soon? Ask them to be yours forever with this gorgeous bouquet of 99 flowers! 99 flowers in floriography, means that you want someone to be yours forever, which is what makes them the most popular flower arrangement for engagements. This particular engagement flower bouquet contains white and red roses with accompanying greens, helping to make that engagement ring sparkle!
Related: Language and Meaning of Flowers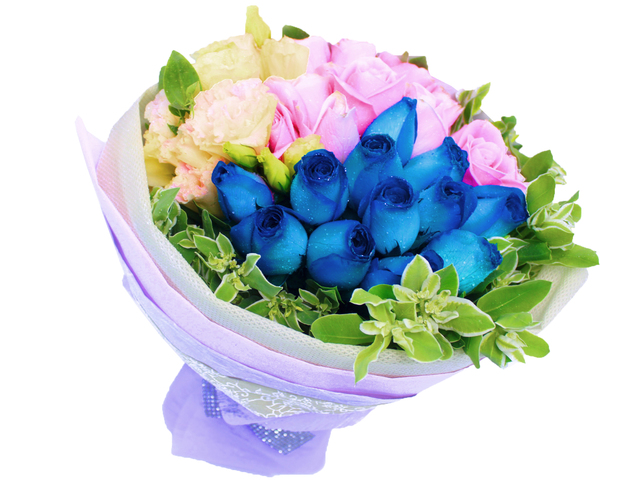 If you or your partner are into fairy tale romances then this is the right Valentine's Day bouquet for you. 22 stunning blue and pink roses are accompanied with eustoma and euphoria leaves creating a whimsical and Disney-like flower bouquet that will make any recipient feel like a princess.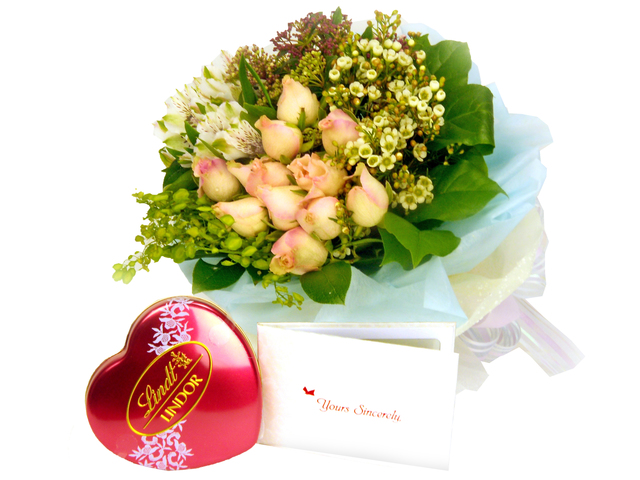 Since may of us work on Valentine's Day, it's a great idea to surprise your lover with a flower delivery such as this one to lighten up their day and to get them in the mood for the romantic meeting that will come after a long day at work. This flower bouquet comes with sparkling champagne roses, alstroemeria, waxed flowers, and matching greens that's all wrapped in Japanese paper and finished off with organza bow. For a small add-on, any box of chocolates can be added with an accompanying card so you tell them how much you care.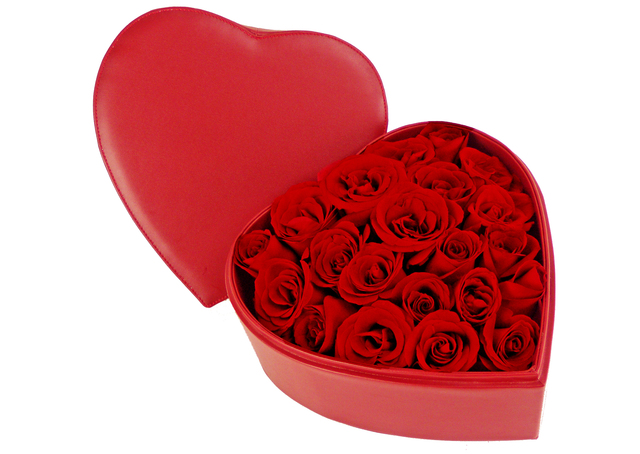 "A heart-shaped box; what's inside? Something beautiful and sweet, just like you."
There are many ways you could woo someone with a heart-shaped box of red roses. Between 16-20 roses fit inside this reusable and versatile leather box making it a fun way to deliver flowers to your crush this Valentine's Day.
Related: How to Write the Perfect Flower Message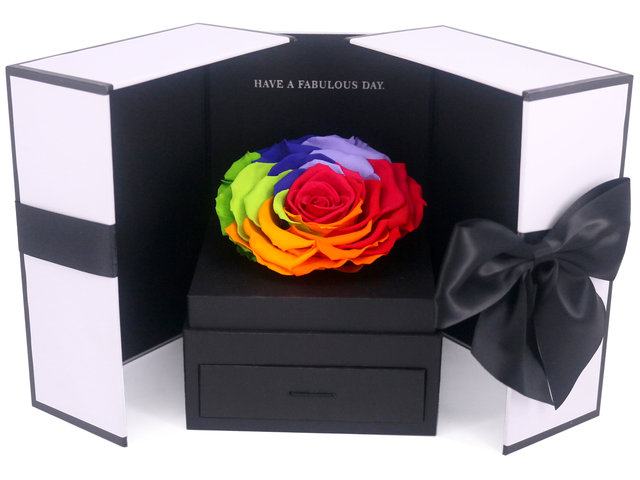 If you want to try something different and unique for a special engagement this preserved rainbow flower box is the perfect portable gift, ensuring that you're able to get down on one knee whenever the moment is right. This classic black and white ribbon box contains a beautifully preserved rainbow rose that will maintain its vibrancy and can be kept as a keepsake long after she says "I do". The rose is placed on a a small jewelry box that is the perfect size for an engagement ring, necklace, bracelet or other small gift.
Related: Rose Guide – 10 Rose Colours and Their Meanings
This is a Hong Kong GGB original '
Romantic Flowers for Valentine's Day
' blogpost.