You know it's spring when you see spring flowers in bloom. Since the days growing longer and the temperatures getting warmer, these changes are what prompt them to start to grow and blossom. Thousands of flowers blossom in spring and that always give people new hope and yearning. Just take a look at the flowers along the road, and you will have a good mood for a whole day.
Related: Spring Flowers to Brighten Any Space
Winter Jasmine
With the Chinese name "Yingchunhua", meaning 'the flower that welcomes Spring', the winter jasmine is the first bloom of the season with eye-popping yellow and beautiful fragrance. It was introduced to the West from China in the mid-19th century and became popular throughout Europe and the United States. As the winter jasmine is known for its high tolerance of the cold, the ancient Chinese named it and three other flowers, plum flower, narcissus, and camellia, "the Four Friends of Snow".
Phalaenopsis
Phalaenopsis is one of the very easiest orchids to grow and usually blooms for over 3 months yearly. They are also called the "moth orchid", as the flowers resemble the shape of a moth or butterfly. Phalaenopsis orchids enjoy many distinguishing features and one of them is their dramatic appearance, which means they are stunning and ideal for home decor, office, and most importantly, wedding centerpieces. What's more, they come in a wide variety of colors and suit any style.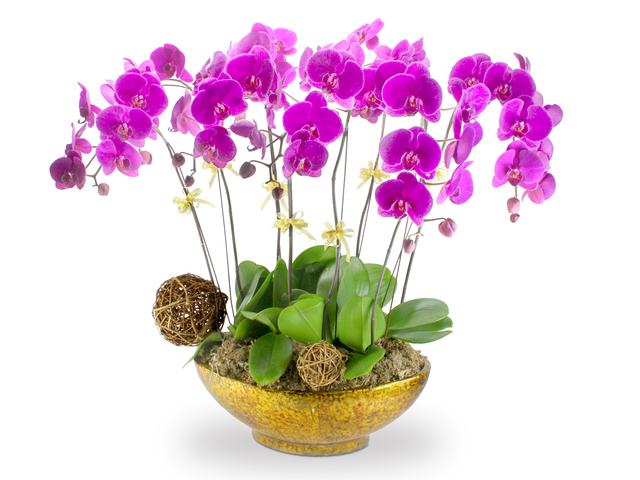 Tulips
It wouldn't be springtime without tulips and they are is one of the world's most beloved flowers. Tulips have influenced and inspired artists for centuries as you may already notice them in museums, with their recognizable shape and colorful blooms. Generally, tulips symbolize love, but they all have different meanings when it comes to specific colors. For example, red tulips represent passion, lust, and interest. Purple tulips, however, convey feelings that you are like a queen or king with the color of royalty and that's why brides prefer to use light purple tulips for the special moment.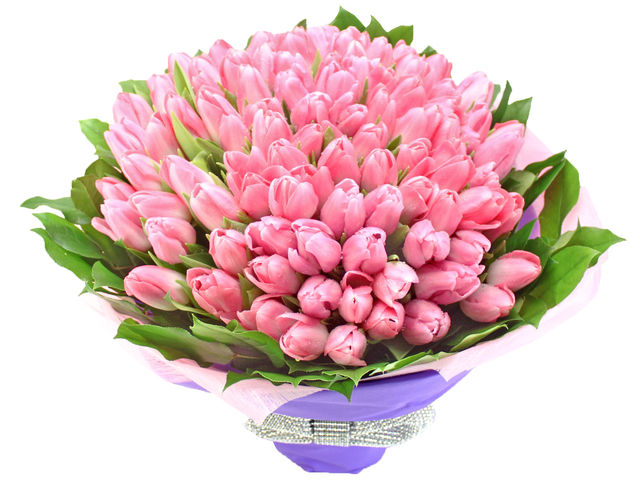 Sakura
As a symbol of love and hope, sakura also represents Japan and they always bloom from March 15 to April 15, you can see them bloom along with parks, streets, and river banks. Cherry blossom festivals are held at many famous cherry blossom spots every year, drawing tourists from all over the country, even over the world. Events at the festivals could vary by location, but hanging paper lanterns to enjoy the beauty of the cherry blossoms is the most common.
Related: Flower Facts: All About Cherry Blossoms
Spring is a romantic season with stunning flowers producing many beautiful blooms along the way and bringing colors and hope to highlight the day. With many years' experience of designing floral gifts, Give Gift Boutique offers fresh flower bouquets, preserved flower gifts, and floral decorations all year round. Also, our flower workshop is so adjacent to the flower market that we are able to order floral material everyday. Therefore, when the orders are placed, our florist will order specific flowers from suppliers the day of or the day before, and will package arrangement on the day of.
This is a Hong Kong GGB original '
Spring Blooming Flowers
' blogpost.