The Chinese University of Hong Kong (CUHK) located at Ma Liu Shui Hillside, Shatin. It was founded in October 1963, which is the second university in Hong Kong (The first one is The University of Hong Kong, founded in 1911). Of all Hong Kong universities, CUHK is the only one operated in unique college system. When first established, CUHK included 3 colleges - New Asia College, Chung Chi College and United College , and subsequently evolved to the current nine colleges. In each academic year, there are more than 3,000 Bachelor's degrees and 5,000 postgraduate degrees conferred.
The Graduation Ceremony of CUHK is generally hold in mid November, which could be divided into two sections.
The morning section, the Congregation for the Conferment of Degrees, will take place at The University Mall on campus. The ceremony will be presided over by the Council Chairman. Master's and bachelor's degrees will be conferred. All graduates will be conferred en bloc. Due to the capacity of the venue, all seats are available for graduates ONLY. Guests could only allowed for viewing live broadcast of the ceremony at the lecture theatres.
The College Graduation Ceremony to be presided over by the respective College Heads will take place on the afternoon of the same day. Each graduate will ascend the stage individually and the guest(s) of the graduates will be invited.
Graduation Ceremony Venue
Chung Chi College - Chung Chi College Chapel
New Asia College - University Mall
United College - Sir Run Run Shaw Hall
Shaw College - Sir Run Run Shaw Hall
Morningside College - Maurice R. Greenberg Building
S.H. Ho College - Ho Sin Hang Hall
Lee Woo Wing College - Lee Woo Sing College
Besides, CUHK usually hold Photo-taking Exercise in March for each academic year, to take the class photo and departmental photos respectively.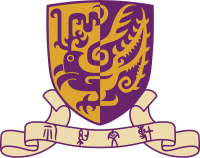 Address: Tai Po Road - Ma Liu Shui, N.T.

CUHK - The Chinese University of Hong Kong Telephone: 3943 7000

Graduation Flower/Teddy/Balloons Ordering Telephone: 2736 6670