Hong Kong Give Gift Boutique would like to recommend you this Belgium Ducd'O liqueur chocolate. Similar to most liqueur chocolates, it is made of silky smooth chocolates filling with different flavor liqueurs. However, Ducd'O chocolate has its own unique feature, that is, in between chocolate and the liqueurs, there's a sugar crusted layer.
Take a little bite, and the alcohol liqueur will get into your mouth within a second. Although this liqueur chocolate has higher alcohol content than others, it is neither too bitter nor too strong, so you don't have to worry. As the sugar crusted will be able to balance the sweet liqueurs, it's quite a special taste with the mix of cocoa, liqueurs and sugar. That's what makes Belgium Ducd'O liqueur chocolate different.
Hong Kong Give Gift Boutique is one of the best gift giving companies in Hong Kong. We try our best to provide customers with different gift options and that include the recently imported Belgium Ducd'O liqueur chocolate. With plenty of gift varieties, we are able to meet different customers' requirements and design different style gift hampers for various occasions.。
Our first recommended gift is the heart shaped leather flower box with 18 to 20 tulips. The lovely tulips in a premium leather box, together with the renowned Belgium Ducd'O liqueur chocolate in a wooden crate gift box, definitely a gift that makes people happy and loved.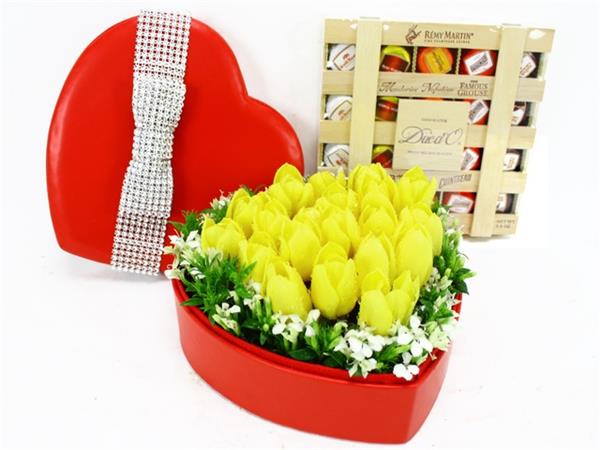 Another gift idea is the "Wine Food Hamper P6". The Wine Food Hamper P6 contains 8 items (including gift basket) , with brands like MOËT & CHANDON , THE PENINSULA , Godiva , agnès b. delices and Ducd'O, is a luxurious gift for friends, colleagues and business partners. Its gift items bring the gift recipients an unforgettable food tasting experience with champagne and chocolate.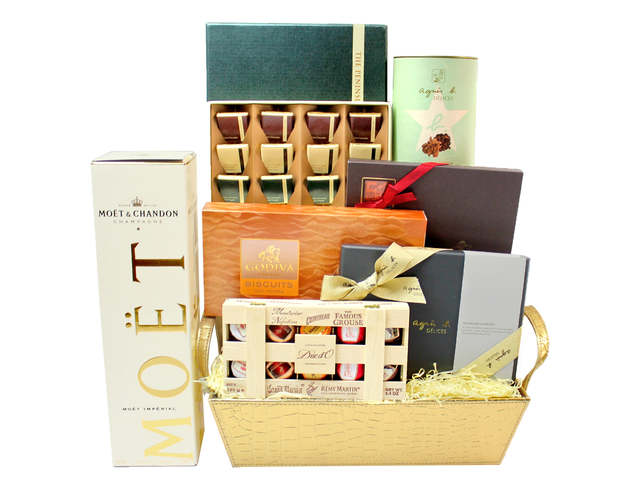 More information, please click in Hongkong Give.Gift.Boutique Flower Shop.
This is a Hong Kong GGB original '
Sweet Gift Ideas——Belgium Ducd'O Liqueur Chocolate Hamper
' blogpost.