The Christmas season is coming! Before exchanging Christmas gifts, we can't wait to decorate our houses, offices and shops with colorful Christmas decorations. Whether you like the traditional Christmas red decorations or winter wonderland themes, you can find the most appealing Christmas flower decor at Give Gift Boutique in Hong Kong.
Traditional Christmas Red Decorations
1. Christmas Preserved Flower Wreath Gift Box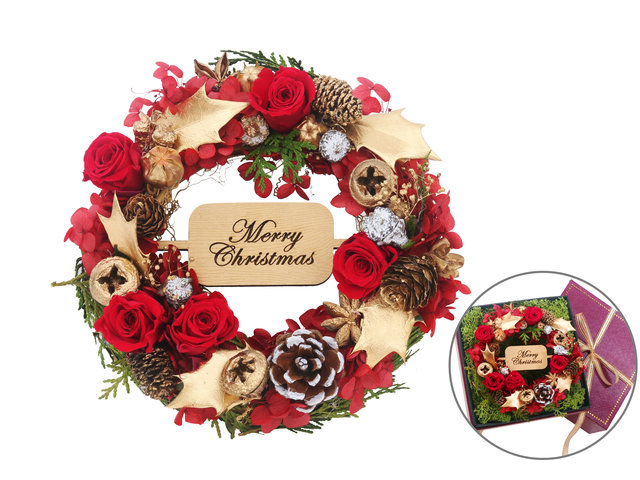 A classic artwork of Christmas decorations. Attractive Kenya red rose, lovely hydrangea flowers, matching greens and natural dried nuts are combined into a hand-made design of the atmosphere of Christmas preserved flower wreath. What could be more Christmassy than a wreath hanging at the door?
2. Christmas Preserved Flower Wreath Candleholder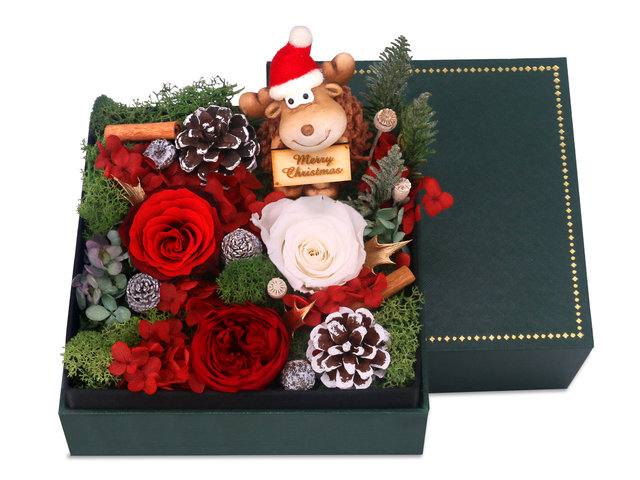 Why do we love Christmas so much? Maybe it's because even in the cold winter of December, it still makes people feel warm. And the Christmas candle placed in the middle of the table is really helpful. Candles symbolize love, prayer, passion and hope, with some extra decorations, undoubtedly a strong Christmas day atmosphere is added to this Christmas preserved flower wreath candleholder.
3. Christmas Deer Preserved Flower Gift Box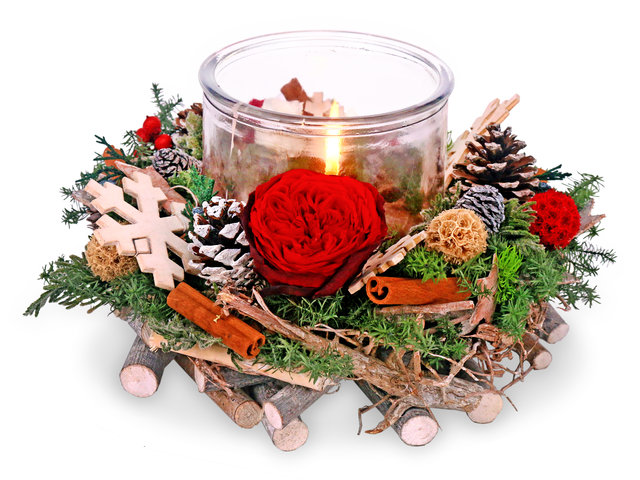 Everyone loves Santa Claus but we should not neglect the efforts made by the deer for delivering our Christmas gifts! This Christmas preserved flower gift box is full of Christmas color. The ceramic Christmas deer holds the wooden greeting board saying Merry Christmas to everyone. After Christmas, let this charming deer 'graze' on your bookshelf.
Winter Wonderland Themes
4. Guardian Angel Preserved Flower Decor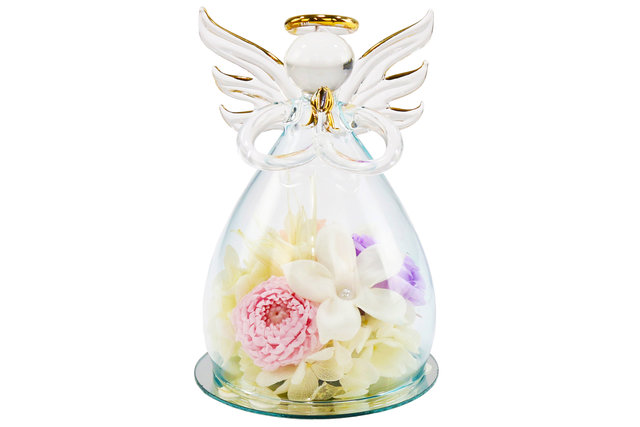 The image of an angel is one of the classic symbols of Christmas. It also reminds people of beautiful things, which is undoubtedly the perfect match with the theme of Christmas. This Exquisite glass angel can be placed on the table and brings comfort to any space as if the person who loves you is always guarding you, warming your heart in the winter night.
5. Love and Fantasy Flower Box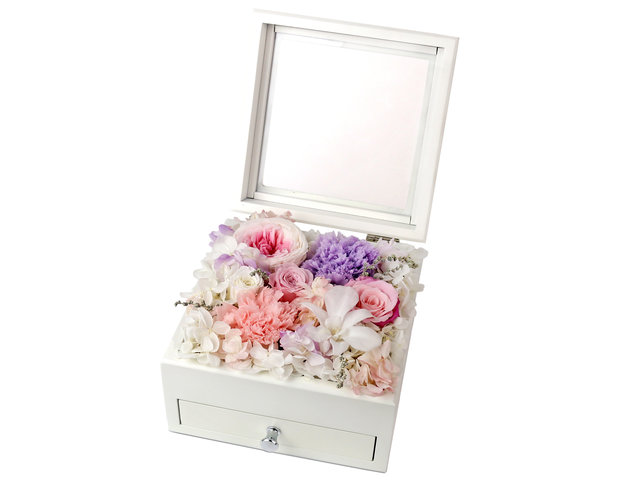 Flowers are closely related to Christmas celebrations. In addition to poinsettia, mistletoe and other flowers, roses also symbolize the joy and spirit of Christmas. This Sweet fantasy-style preserved flower gift décor is based on white color tone, these purple and pink flowers fillers stand out even more against the background of the white ones. Yet the bottom drawer can also be used to put your favorite accessories.
6. Wonderland Preserved Flower Bouquet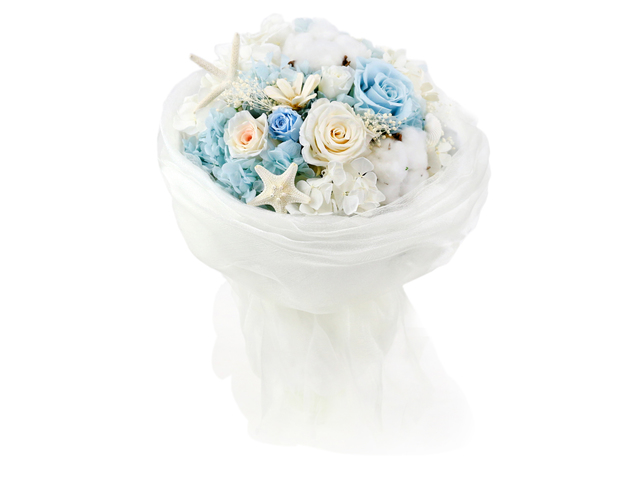 Christmas is not just red; it also has a dreamy white. Christmas trees and wreaths are a common choice of flowers during the Christmas season. However, to go with a pretty but not that popular flower bouquet to decorate your room is also a wise choice. Anyway, the lovely Christmas flower arrangement will never go wrong.
Want to know more about Christmas decorations or gifts? Check out GGB's Christmas gift collection for more inspiration on gift giving.
This is a Hong Kong GGB original '
Christmas Flower Decor Collection | 6 Ways to Make Your Home Feel More Festive
' blogpost.