Dragon Boat Festival is drawing near, and the sticky rice dumpling is an essential festive gift for this unique Chinese festival. In the Chinese tradition, the bigger the sticky rice dumpling (zongzi) means the wealthier you are, so the small one is not officially named sticky rice dumpling. Nowadays however, the sticky rice dumplings (zongzi) are considered to be a nice gift for the Dragon Boat festival, so the quality of materials and packaging are more important than the size.
Hong Kong Give Gift Boutique is the professional gift shop in Hong Kong; we have well prepared a variety of Dragon Boat Festival gift hampers for all of you. The Dragon Boat Festival gifts include the brands like The Peninsula Hotels; Four Season Hotel - Lung King Heen ;Lei Garden restaurant; Super Star Seafood Restaurant; Kee Wah bakery; Taipan; Saint Honore,etc. Hong Kong Give Gift Boutique offers different brand name sticky rice dumplings with delicate packaging and high quality materials. You may start to enjoy it once you receive the gift hamper.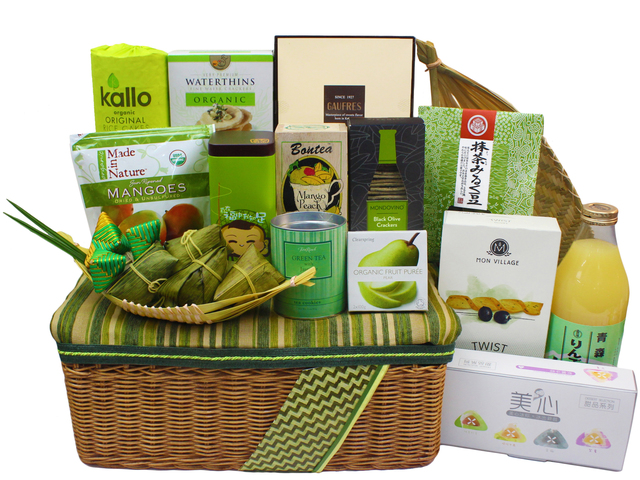 GGB tips of eating sticky rice dumpling (zongzi)
If you think that you may have sticky rice dumpling as the main course of your meal, you are probably wrong. Zongzi is made from sticky rice, which will take a long time to digest in your stomach; if you have it when you are hungry, it will stimulate gastric acid secretion, which may lead to the recurrence of chronic gastritis and esophagitis.
Give Gift Boutique Flower Shop thought about this problem and carefully considered the gift combination of the Dragon Boat Festival gift hampers. Therefore in each festive gift basket, there will be a variety of freshly imported fruits, healthy juice/drinks, high-quality desserts and other foods as complements.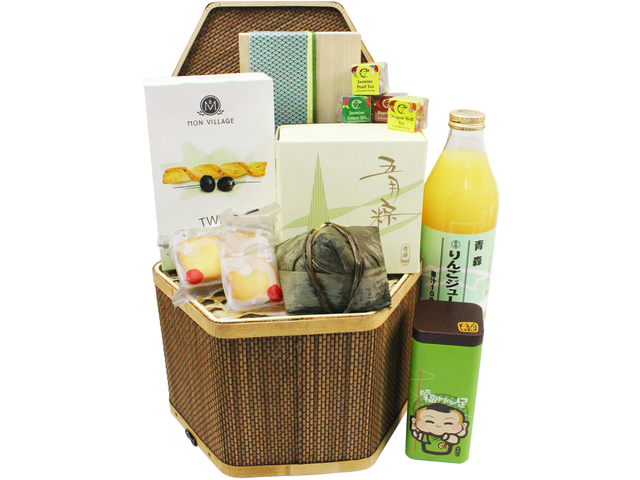 Not only did the festive gifts take a lot of consideration, the Dragon Boat Festival gift baskets are very beautiful with festive atmosphere. We have Dragon Boat Festival Bamboo Basket and Cylindrical gift basket which look unique and stylish. The packaging is so special that the gift recipients are sure to be happy to receive the gifts.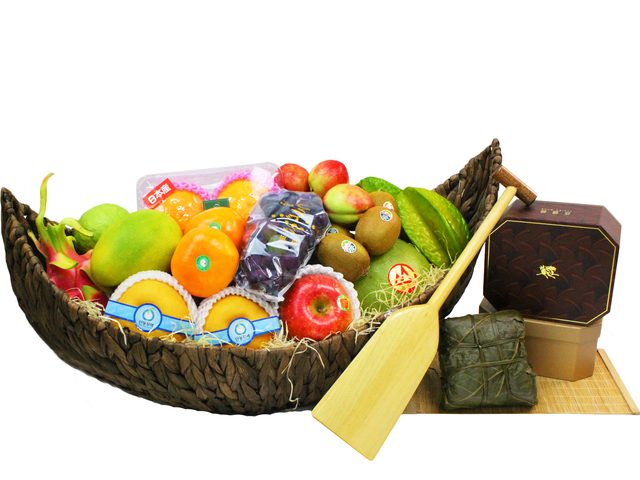 More than twenty Dragon Boat Festival gift hampers designed by Hong Kong Give Gift Boutique have been launched on our website and can be ordered now. Order directly online and our staffs will contact you as soon as possible. We have different payment methods and we provide easy and quick delivery service to send this special gift to your doorstep. Please visit www.givegift.com.hk to order your Dragon Boat Festival gift hampers.
Dragon Boat Festivel Is Coming! It's Time To Eat Sticky Rice Dumpling
' blogpost.