Getting a flower bouquet to commemorate Valentine's Day sounds simple, right? But it's not always that straight forward, especially if you've ever attempted to shop for flowers last minute! Instead of rushing around trying to get flowers this Valentine's Day and running the risk of appearing insincere, take these expert tips from the florists at Give Gift Boutique Hong Kong Flower Shop to ensure that you've really picked a flower bouquet that your partner will love and that it's delivered to them on time.
Related: Suitable Occasions to Buy and Give Flowers
Use a Florist to Purchase a Flower Bouquet
Using a wire service or hitting up a flower market may seem like the quickest and easiest method to get Valentine's Day flowers but in reality you're likely getting poorer quality flowers that don't come with any personalisation, décor or gifts, a guarantee of delivery, and they're likely not able to help you pick something your partner would even like. Florists are experts in their field and can help you pick an arrangement that's in your budget, with something that your partner will love with all the bells and whistles that they deserve, and have the flowers delivered to them on time.
Related: Romantic Flowers for Valentine's Day
Plan Ahead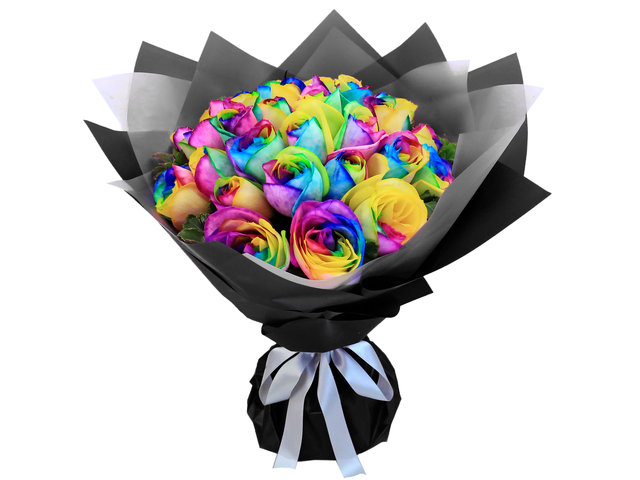 Rainbow rose flower bouquets take time and planning in order to look this amazing.
This is has to be one of the biggest pieces of advice a florist can recommend. By waiting until the last minute not only are you not likely to get the flowers that you want, meaning what you select will be less sincere, but you're also not likely to have the flowers delivered on time. It's hard to be sincere and get something personal when you're frantically trying to pick from a limited selection. Give yourself and your florist enough time to make sure you can get that flowers that you really want as well as the time for the florist to carefully plan, package, and deliver the flowers. Better yet, sign up for a subscription service so that you never miss a holiday and will get the best selection and prices!
Step Outside of the Ordinary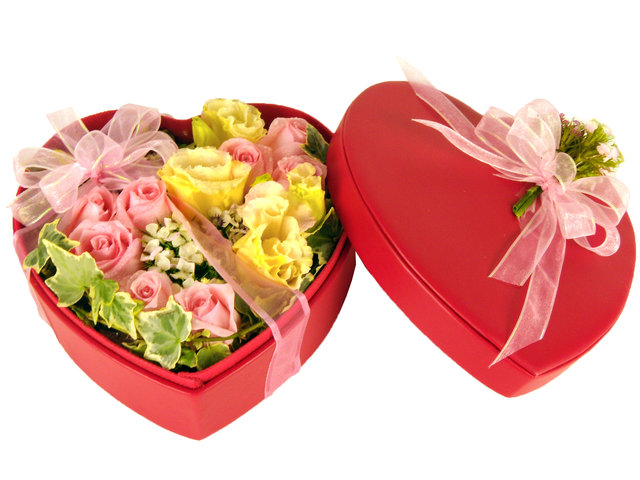 Red roses are the most popular Valentine's Day flower but that doesn't mean that it should be the bouquet that you pick. Be creative and take a look at different colour varieties of roses or better yet take a look a different types of flowers and see what kind unique combinations your florist can come up with, especially if you know your partner has a particular flower that they love. If you're looking to change it up further, try boxed flowers or preserved flowers this Valentine's Day.
Add Something Special to the Flower Bouquet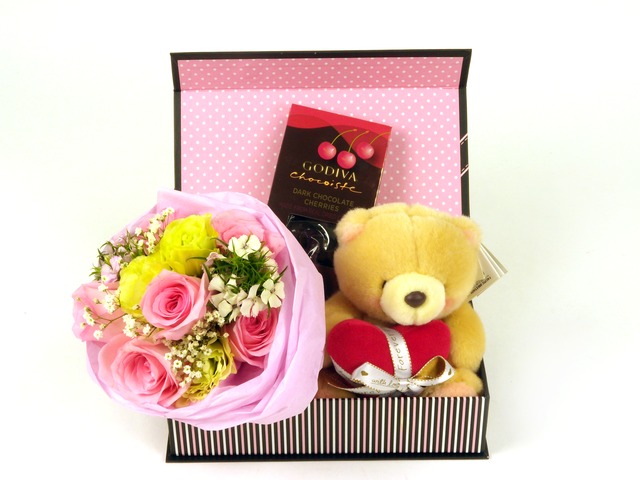 Add something special to your flower delivery to make it extra romantic and impactful. If your partner loves chocolate, add their favourite to your flower delivery. Better yet, find a piece of jewelry that will look stunning on them or a cute stuffed animal keepsake to make for a memorable and unforgettable Valentine's Day.
Related: Best Luxury Gifts for Her
Have the Flowers Delivered Early and Before the Weekend
Weekends are the most popular times for deliveries so if you have flowers delivered just before the weekend not only are they likely to get more care and be delivered more timely, your loved one will have the whole weekend to show off their beautiful flowers.
Flowers on a Budget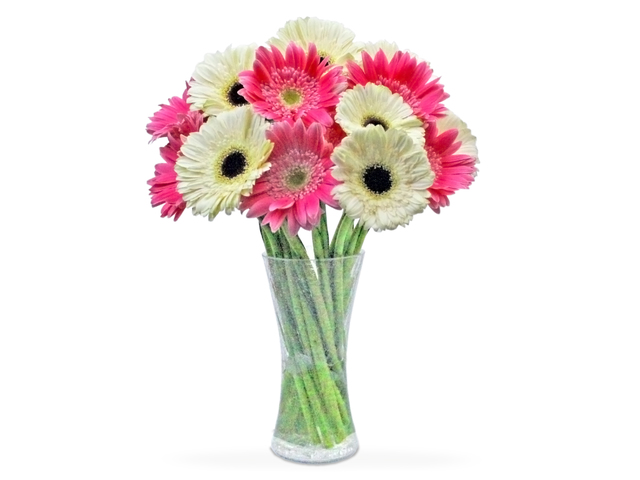 Buying flowers for your loved one shouldn't leave you strapped for cash, so if you can't afford that large bouquet of red roses for Valentine's Day, consider looking at other types of flowers that are equally as beautiful and appreciated. Carnations, tulips, daisies are gorgeous flowers that are often under appreciated for their romantic allure.
This is a Hong Kong GGB original '
Everything You Need to Know About Buying Valentine's Day Flowers
' blogpost.