International Women's Day(IWD) is celebrated annually on March 8 worldwide when people tend to send flower bouquets and gifts to the ladies, such as mother, wife(girlfriend), female friends and colleagues, for gratitude and blessings. As a United Nations-sanctioned global holiday, International Women's Day has a long history that can stretch back more than 100 years in Europe and America. March 8, 1946, feminists in Italy decided to choose mimosa as the symbol of Women's Day. However, mimosa is not the only choice in IWD, here's a quick flower gifting guide:
Roses
Roses are always one of the most popular flowers on any occasion including IWD. Notice that different kinds of roses come with different flower languages. The romantic red roses should be sent to your significant other obviously and for the respectful elders like mother and grandmother, yellow roses and pink roses are perfect to express your gratitude. Also, champagne roses are the ideal choice for your female friends, colleagues and clients as they are the symbol of maturity, independence and good taste.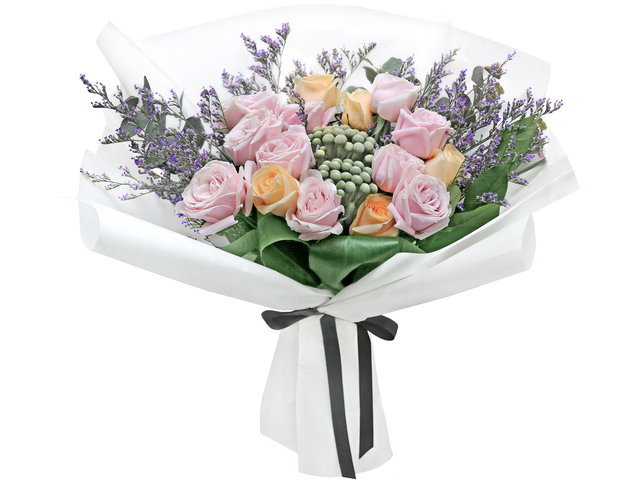 Related: Love Lasts Forever - Preserved Rose Flowers for Your Beloved
Carnations
Aside from roses, carnations are also welcomed by the ladies with various kinds, colors and flower languages and are commonly used in the Mother's Day too. White carnations are associated with purity and luck while pink carnations are often given as a sign of gratitude. And just like red roses, red carnations are an expression of love as well.
Tulips
As IWD is on the beautiful and warm spring when the tulips are blooming as they symbolize elegance and nobility with the flower language of considerate, intelligent, capable and kind.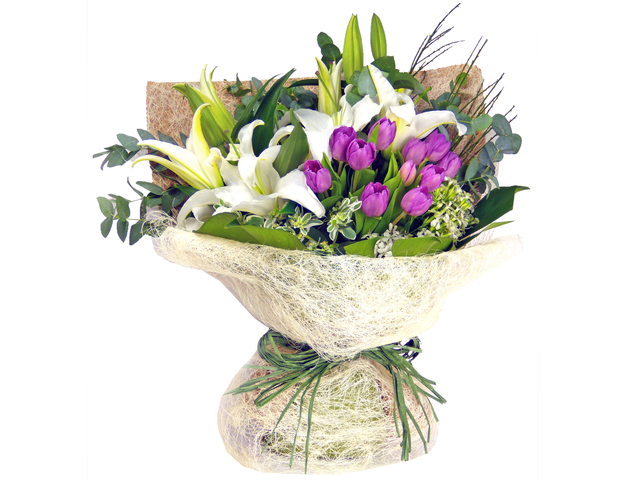 Lilies
In Hong Kong, lilies are well known as a sign of wealth and honor with their intoxicating fragrance, so they are usually seen as decorations in the office or at home. Also, in Western culture, they symbolize the purity of the Virgin Mary.
Preserved Flowers
Compared with fresh flowers, preserved flowers are also a good choice, being able to stay perfect for at least 3 years after a series of complex procedures. What's more, except for the normal preserved flower bouquets and boxes, GGB launched many creative preserved flower gifts such as preserved flower music boxes, photo frames with preserved flowers and preserved flower alphabet letter floral number lights.
Stress-Relieving Gifts
If these beautiful flowers are not good enough to show your feelings, a thoughtful relax gift will surely surprise the recipient. Living in a fast-paced modern city, women in Hong Kong are more or less under pressure from work and family. Stress-Relieving products are helpful to calm one's body and mind. GGB provides various high-quality and practical stress-relieving products including body care sets, massgers, dream time instant Tea and fragrance candles.
Food Hampers
If you are not sure what your recipient likes/needs, but you would like to show your gratitude to colleagues, boss, clients or business partners, you may go for the practical and abundant food hampers. GGB food hampers include classic wine, imported snacks, fresh fruits and so on in many different prices and we also offer bulk order and professional delivery.
This is a Hong Kong GGB original '
Flowers and Gifts for International Women's Day
' blogpost.