Morocco is located in the northwest of Africa, to the north of Europe. Morocco's predominant religion is Islam. This Arab country in the northwest corner of Africa is known as the "Garden of North Africa". It is a beautiful and mysterious country with unique cultural atmosphere. Morocco has the largest desert in the world- the Sahara Desert, where you can explore thoroughly on the camels like the locals; you may also go hiking in the famous Atlas Mountains to enjoy the beauty and fun from nature. Besides, taking a walk around the local markets is a special way to experience the exotic culture of Morocco.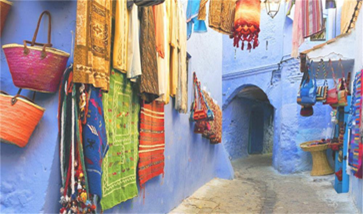 Morocco is not only a beautiful city with exotic cultures, it also has pleasant climate that is suitable for rose growing. Every year around May, Kelaat M'Gouna will hold a grand rose festival to celebrate the harvest of roses. In between spring and summer, the city is basically surrounded by roses and looks like it's covered by a huge red carpet. It is said that in the 10th century, the people from Saudi Arabia who went to Morocco for a pilgrimage visit also brought Damascus rose (Bulgarian rose) to this land, therefore, a large number of roses spread out here and thus become a unique feature of this city.
From the first week of May, you may start to check the exact date of the Rose Festival Celebration as the locals won't set a certain date for it annually; they determine the celebration date according to the rose harvest time each year. On this particular day, the Berber musicians celebrate with traditional instruments and dances as well as festival parades; moreover, a large number of vendors will sell all kinds of art decoration and food in the flea market, and you can also buy some very cheap flower wreaths from the local children.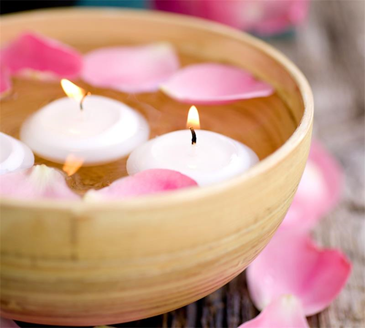 Each year, tons of rose petals will be collected and made into the precious rose water, which can be used as raw materials for cooking and in the beauty industry. A few tons of flower petals can only make a few liters of rose water. After these Damascus roses were collected, they were sent to the nearby distillery factories for further processing. In some factories in Casablanca, a great deal of rose petals is also purchased for processing. If you want to buy the precious rose water from the flower merchants, please remember that the real pure rose water should look clear and clean rather than pink, as the pink one might be the mix synthetic rose water products .
Perhaps your Moroccan traveling plan does not include the Rose Valley, but if your departure time happens to be in May, then Rose Valley might be a good place to go.
This is a Hong Kong GGB original '
Moroccan Rose Festival
' blogpost.