Q: What color rose is best for making rainbow rose?
A: Generally speaking, the lighter color rose is better, such as white, light pink and peach.
Q: Which rose variety makes the most beautiful multi-colored rose?
A: If you have a low budget, you could use the common white rose, but the result is not quite satisfying; if you could spend more money on it, the Avalanche white rose with light green color is a good choice, its petal is thicker with more texture, and looks better after coloring; if you are up to high quality rainbow roses, the Vendela rose is the best option-bigger bud and prettier shape with light Champaign color. Though it's more expensive than another two types of roses, the final coloring result is excellent.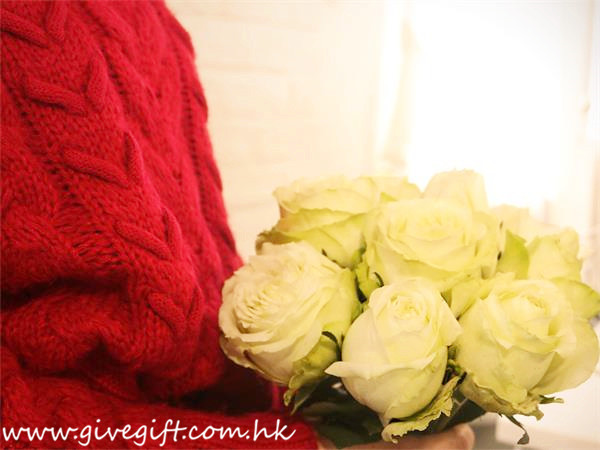 Q: How big a rose shall bloom to make the best multicolor rose?
A: The rose shall be 50% to 60% near its blooming stage.
Q: Does the thickness of the stem affect the coloring result?
A: Yes. The thicker stem is easier to split and better for colored water absorption.
Q: How florist dye flowers to make rainbow roses?
A: There are three ways to dye fresh flowers; they are: absorption dyes, dip dyes and dyeing spray. The most commonly used method for professional florists is absorption dyes. Florists split the flower stem into a few sections and put them into different containers to absorb colored water to make multicolor flowers -it's simple and the colors last long. The second method is dip dyes, that is, to give the petals a "bath" in the dyes to give it different colors. One disadvantage, however, is that only one color can be applied each time, so it's not the right way to make rainbow rose. Another way is to use dyeing spray. It's cheaper to use but more harmful to the flowers and toxic, plus the colors fade away quickly, not recommended.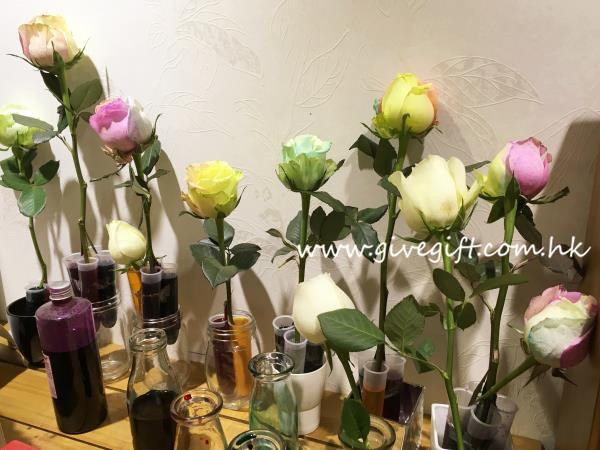 Q: How long does it take to complete a rainbow dyed rose?
A: It depends on the quality of flowers and floral dye; normally the whole dyeing process can be finished within 24 hours. Some website demonstrated videos of how to DIY rainbow rose but it took them 96 hours to complete and it wasn't very successful. Therefore, the quality of the dyed rainbow roses don't merely depend on the time, it depends more on the quality of the materials.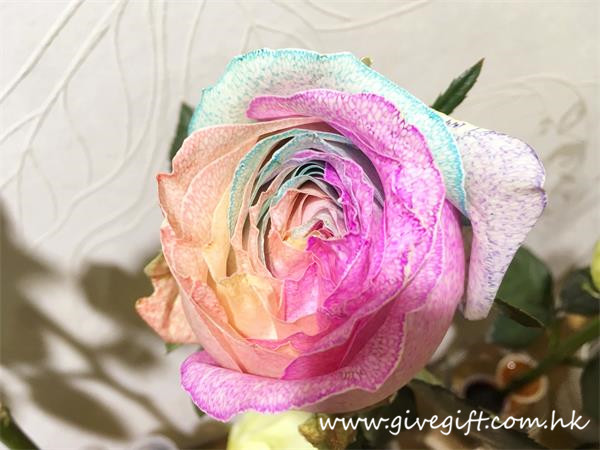 Absorption dyes experiment-after about three hours, the rose starts to have light color spot.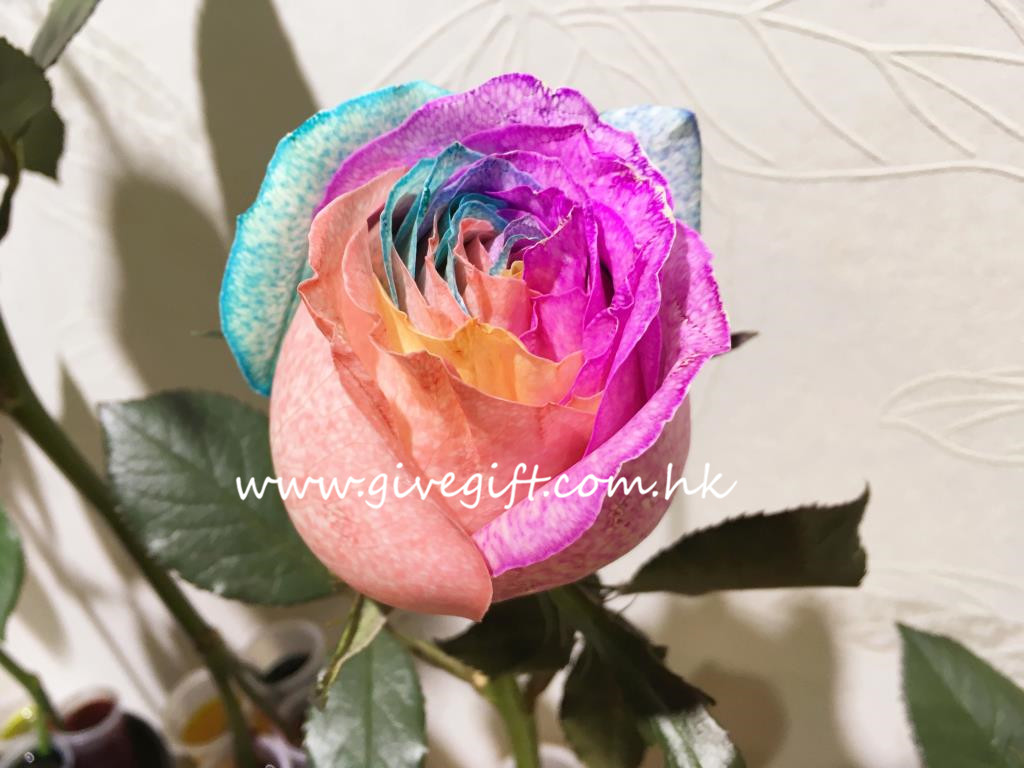 After about 5 hours, the color becomes even and clear.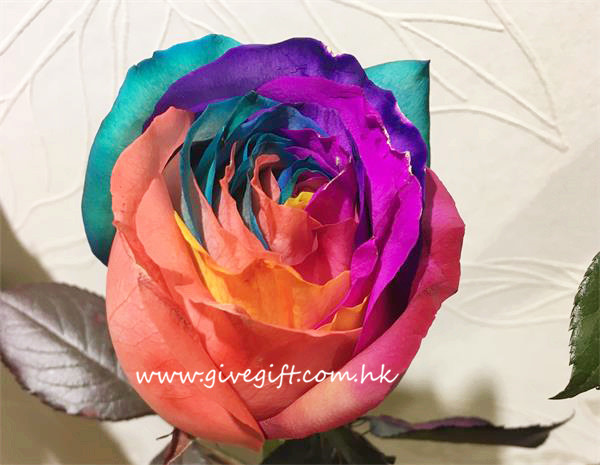 After 20 hours, the dyeing process is finished. Flowers can be placed in the clear water again.
Q: Who should I send the rainbow rose gift to?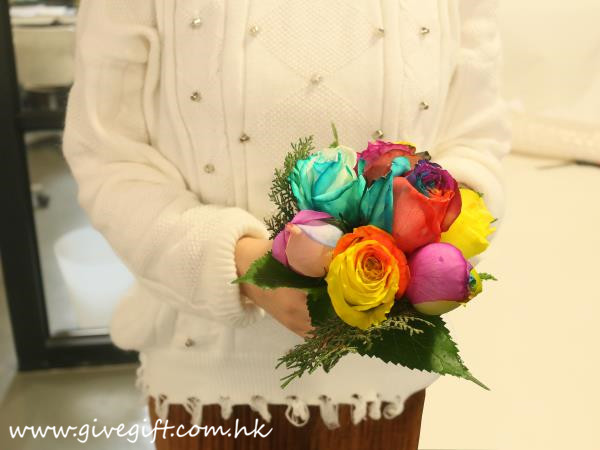 A: The rainbow roses have different colors; therefore they suitable as gifts for almost everyone. Whether to send flowers on Valentine's Day or to give a surprise to the friend who likes innovate things, this kind of multicolor rose is the best gift to express love and care.
related article:
How to create pretty dried flowers
This is a Hong Kong GGB original '
How to DIY rainbow roses FAQ
' blogpost.