Nowadays, people start to pay more attention to their health and want to pursue a better quality lifestyle; therefore, more and more people are involved in fitness training programs as well as healthy nutrition products. Today, Give Gift Boutique florist shop recommends a healthy and nutritious snack to you, that is, Kale Chips.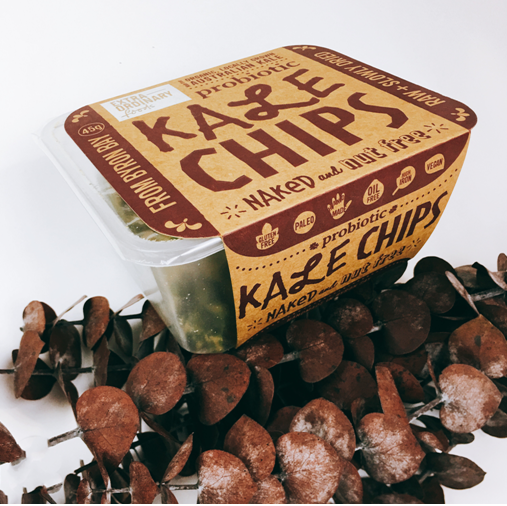 Perhaps the name "kale" is unfamiliar with most people in Hong Kong, but it has been a popular healthy food in some other countries for a long time. Some fitness professionals even call it "super food" as it's a unique green to the salad.
Kale is actually is kind of leaf cabbage which is usually processed into sauerkraut and eaten as side dishes with stews or sausages. Numerous supermodels, dietitians and fitness professionals recommend eating it because it is rich in vitamins and micronutrients-a healthy vegetable for weight loss and muscle gaining.
Because of its rough taste when you eat it raw, many people don't like kale very much in their first attempt to try. Moreover, as the processing of kale is relatively complicated, it's not commonly seen in Hong Kong; and it's not easy to buy and the price is high.
Hong Kong Give Gift Boutique florist shop imported this kale chips from Byron Bay in Australia.
The Kale Chips are dehydrated and can be eaten directly. If you add the crispy savory kale chips to your fresh light salad, it's even tastier.
Kale Chip is a nutritious snack low in calorie, you can enjoy it even if you are strictly on diet. The crunchy kale chips taste like other crispy potato chips, they are perfect as everyday snack and party time sharing gifts.
This new Kale Chip snack gift from Hong Kong Give Gift Boutique is very suitable for those who want to pursue a healthy lifestyle; it can be a nice nutritious snack for yourself or a healthy gift pack for friends and families. By sending this healthy lifestyle gifts, you not only send out a simple snack, but also a caring thoughtful gift of health to others.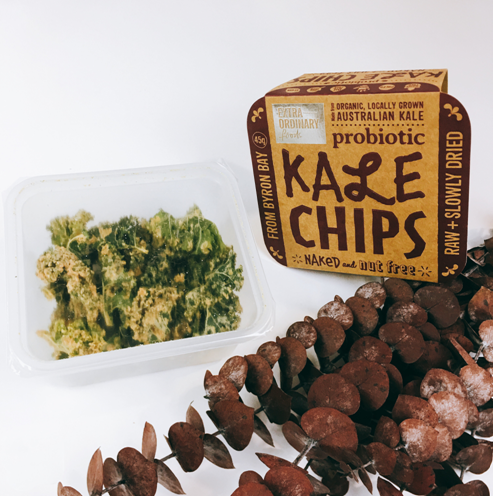 Give Gift Boutique florist shop has all kinds of gifts for various occasions. For example, we have fresh fruit baskets for you to make salads; the gourmet gift hampers for friends to enjoy different super food from around the world; and the get-well-soon gift baskets to express love and care. Order directly online, our staffs will contact you within 30 minutes. We provide delivery service to send this special healthy gift to your doorstep. Do not hesitate, order now! Hong Kong Give Gift Boutique website.
This is a Hong Kong GGB original '
Your favorite healthy and nutritious savory snack—Kale Chips
' blogpost.