While St. Patrick's Day isn't as celebrated in Hong Kong it is a fun and popular holiday in many countries in the West and within the expat community in Hong Kong. St. Patrick's Day has its roots in Irish Catholicism but today most people take the opportunity to wear green and pinch those unfortunate enough to not be wearing any to try and find the luck o' the Irish. Other than wearing green for St. Patrick's Day why not try and give yourself a bit of extra good luck by adding some green plants into your home or office or by surprising a friend, co-worker, or lover with a lush green bouquet of lucky flowers.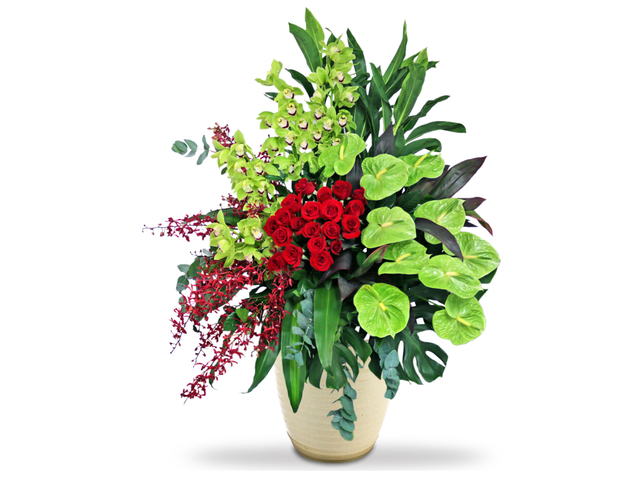 This plentiful flower vase bursts with vibrant green and red, combining the lucky St. Patrick's Day colour of green as well as the auspicious red colour in Chinese culture. This vase of beautiful green cymbidium with red roses and orchids and matching greens would look stunning at the entrance way of an office, business, or adorning a living area table.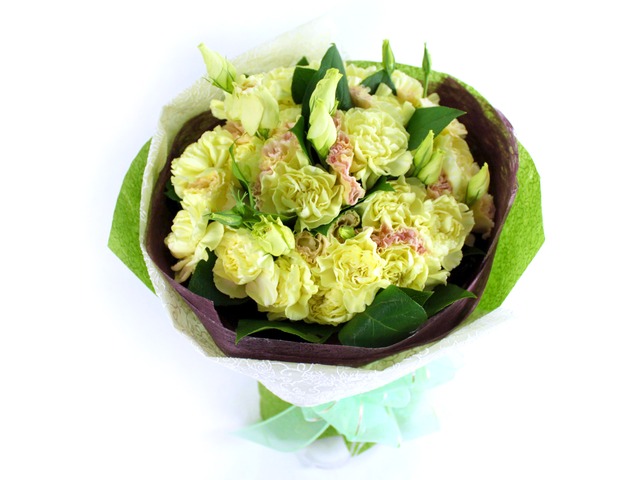 These creamy light green carnations are a subtle and delightful way at add some green or give some green on St. Patrick's Day. Make someone feel extra special by having this green bouquet of flowers delivered to their home or office. Pair this with a bottle of bubbly or a box of chocolates and the recipient is sure to feel extra lucky.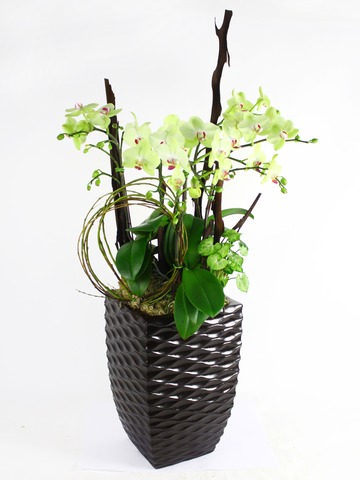 These stunning green orchids are sure to provide extra luck all year round. The green orchids are arranged in Japanese style inside an elegant ceramic vase. Place this beauty in your workspace or home somewhere visible where it can be appreciated.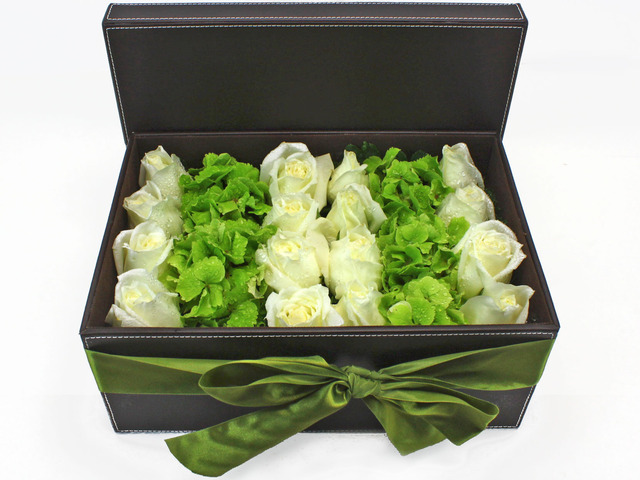 The lined white roses in this elegant green-ribboned box really makes the green of the hydrangeas pop. This beautiful flower box would bring smiles to everyone in the office if you brought this in on St. Patrick's Day and might even bring you a little bit of extra luck along the way.
Related: Flower Facts: The Magic Flower – All About Hydrangeas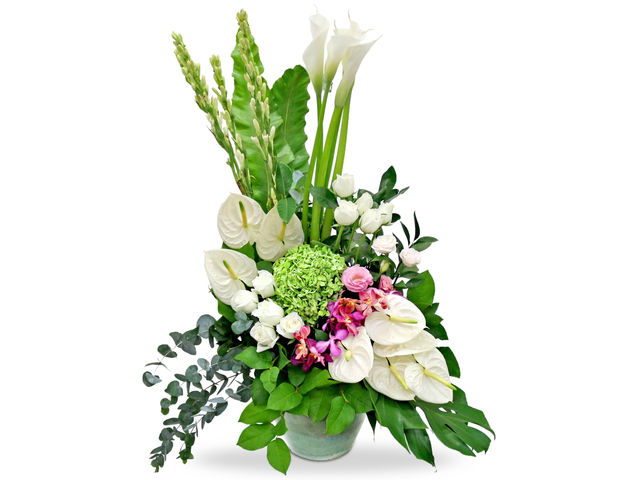 This luscious, large, green flower bouquet has all the right shades for St. Patrick's Day with just the right splash colour from the purple mokara. White calla lilies and roses surround green hydrangeas with vibrant accompanying greens. Bring this beauty home and have it be the centerpiece of your kitchen or living room for an elegant tribute to St. Patrick's Day.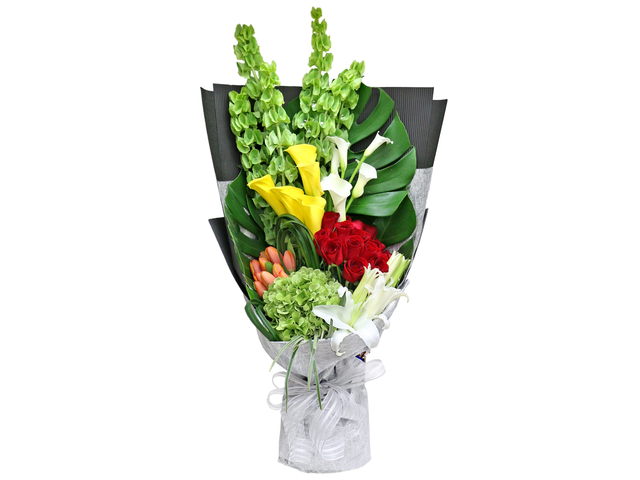 Just because St. Patrick's Day is all about green it doesn't mean that you can't also enjoy a few other colours. As long as green is still the prevailing colour you're apt to all the St. Patrick's Day luck. Take this extra large stunning bouquet. It combines white and yellow lilies, red roses, orange tulips, green hydrangeas and lovely tropical matching greens. This extra large bouquet is sure to bring extra large amounts of luck on St. Patrick's Day. Bring this flower bouquet to a loved one's home, your office, or your home to celebrate St. Patrick's Day.
This is a Hong Kong GGB original '
Top Flowers for St. Patrick's Day
' blogpost.