Why Do We Need To Send Business Gifts?

Sending corporate gifts has been a tradition for many years, especially in the field of business communication. Giving corporate business gifts can reach many goals which include maintain business relationship between two companies; promote business brand; enhance corporate image; keep the VIP customers; attract new clients and say thank-you for the support and care to the staffs. However, is corporate gifting only limited to clients or business partners? Not necessarily, because business gifts can also be the festive bonus or
get-well-soon gifts
for the company employers. For instance, when the female staff gave birth to a baby, the manager can
send a gift
with imported baby tableware gift set and diapers baby gift box to her to show that the company cares; the act of sending gifts will also encourage the employers to work more effectively and have a sense of belonging to the corporate, which is another way to help the enterprise develop. Apart from that, corporate gifts can be used as company anniversary gifts, business training/meetings souvenirs, company event gifting and other occasion gifts.
CORPORATE BUSINESS GIFTS
The common gifts for business gifting would be office gifts such as Parker pen, Swarovski Crystalline Stardust Pen, premium business notebook, etc. These gifts are useful but they are a bit too common to leave a deep impression on the gift recipients. As the Chinese saying goes, "it's the thought that counts," but in terms of business gifting, the more high quality gifts you have, the more sincerity you show your gift recipients. Actually, corporate gifts have a wider range than we thought, here are some examples: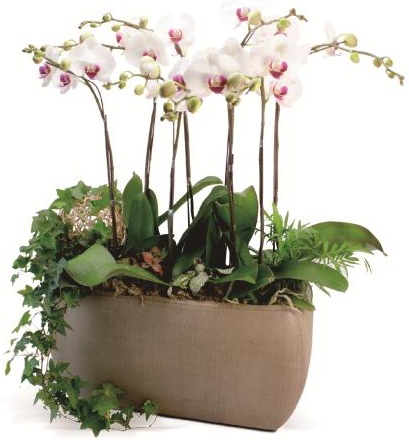 BUSINESS GIFT GUIDE NO.1




ORCHID AND GREEN PLANT DECORATION


For clients, business partners or branch offices of the company; to place them in the front desk, reception, meeting room; to congratulate on grand opening or wish successful business.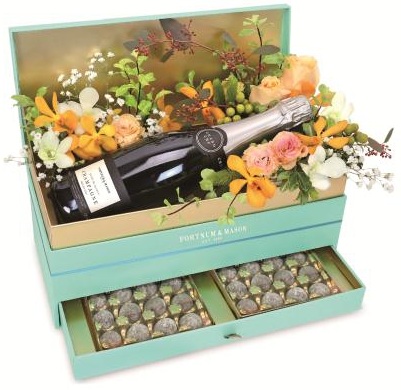 BUSINESS GIFT GUIDE NO.2




CHAMPAGNE/RED WINE/SPIRITS FLORAL GIFT BOX


For employers, colleagues or department head; to congratulate on promotion and celebrate project completion; nice gifts to reward the staffs and encourage them to keep up with their good work.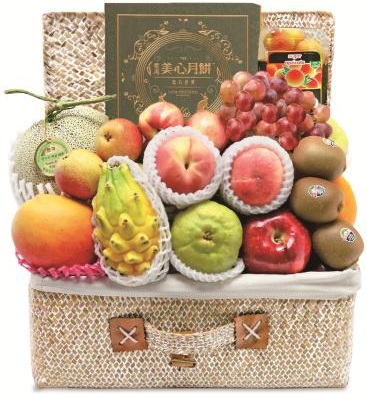 BUSINESS GIFT GUIDE NO.3




CORPORATE FRUIT BASKET, BUSINESS GOURMET FOOD GIFT HAMPER


For personal customers, group clients, staff rewards; as Chinese New Year gifts, Mid-autumn festival gifts, Christmas gifts.
As we mentioned before, choosing business corporate gift needs a lot of consideration in order to reach certain goals like promote the business, maintain client relationship, build up company image and reward the staffs. Therefore, it's common to set up an independent department to be in charge of selecting, designing and customizing business gifts. However, not all the companies have such a specialized department, so they are most likely to send out the job to the outsource
gift company
to finish it. Take Hong Kong Give Gift Boutique for example, it's a professional flower and gift shop with many years of gift giving experience; from corporate gift picking and packaging to
personalized business gift
, Give Gift Boutique has a professional team to help companies send corporate gifts easily.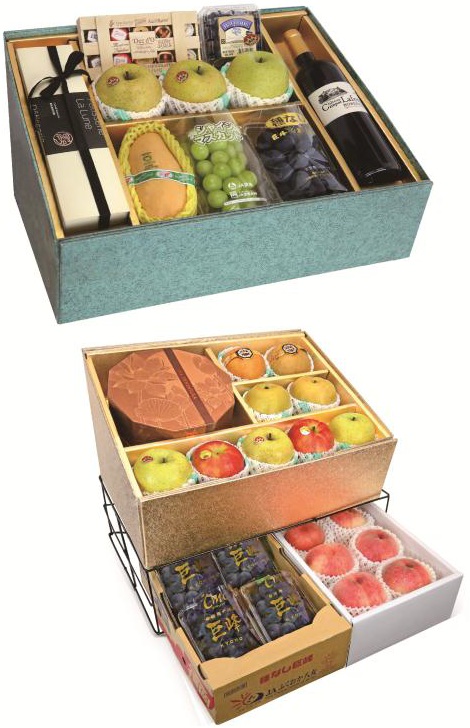 Corporate business gifts pay a lot of attention to the packaging; the exquisite premium gift package can attract more business people. HK Give Gift Boutique florist & gift shop releases the new design

Mid-autumn festival fruit gift box

for business; this gift box is different from the normal fruit basket. The new style fruit gift set has slanted display-shelf design, allowing a majestic full view of all fruits and items; the types of fruit meet the requirements of business gift givers. The different types of imported fruits include Korean Green House Muskmelon, Japanese Green House Kyoho grapes, Japanese Aomori Apple and Korean crystal pear, etc. In the Multi-Decks MAF Fruit Towers/ Mid-autumn Panorama Fruit Baskets, we add Hotel Peninsula Mid-Autumn Egg Custard Mooncakes Gift Box and Kee wah Double Egg Yolks Supreme Mooncake to them. In addition to that, we have French AOC wine in these fruit baskets to make the corporate gifts more special.
HK Give Gift Boutique Corporate Gift/Customized Business Gift Packaging & Design Solution

Clients can give the corporate gifts to us and GGB will handle all the packaging and delivery.
SPECIAL FEATURES
Products
Customers can send the products via carrier to us or take directly them to our office.
Packaging
We make customized packaging with company logo or name card on it to deliver corporate messages that represent the brand.
Delivery
Complete the exclusive corporate Excel order form with detailed gifting list. We deliver to all Hong Kong locations.
CORPORATE CLIENTS GIFTING CASE
A large traditional Chinese dietary supplement brand send gifts to employers as: staff birthday gifts, employer motivation gifts and staff new born baby gifts.

(If you are interested in order bulk, we will have some upgraded customized service for you. For more information, please contact us)

Clients choose one to three types of own-brand products to add to GGB's gift hampers.
SPECIAL FEATURES
Products
Customers may choose products that suit their brand image best such as the superior abalone in jar, luxurious jewelry and premium tea set, etc, to add to the over 2000 gift baskets from Give Gift Boutique as the one-of-a-kind corporate business gift hampers.
Packaging
HK GGB online flower and gift shop can wrap the gifts for you for free; customers can add company/brand logo to the gifts.
CORPORATE CLIENTS GIFTING CASE
A design studio provided the own brand accessories together with the selected HK Give Gift Boutique gift hampers and send to: business partners, VIP clients and business promotion gifting.


Order directly from Hong Kong Give Gift Boutique gift /floral shop for more than 2000 gifts
SPECIAL FEATURES
Products
HK flower gift shop Give Gift Boutique sells floral arrangements and gift baskets for various occasions. Our gift products include premium gourmet food baskets and wine hampers, brand name accessories, traditional Chinese dried seafood gift sets, relax and healthy food gifts, graduation gifts and preserved flower gifts.
Gift Giving
As an online gift shop, we have experience sending different corporate gifts to various locations; some of the gifts are available for international delivery and suitable for different occasion gift sending. For example, Chinese New Year gift giving, Mother's Day gifts, Mid-autumn gifting, send Christmas gifts and business gift sets.
CORPORATE CLIENTS GIFTING CASE
A large pharmacy chain store sent out hundreds of gifts to the staffs from the beauty retail store branches in HK, to thank the employers for boosting up their product sales within a week.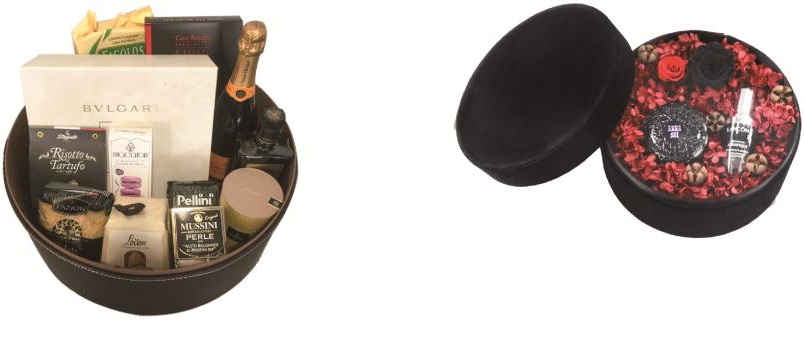 Clients may give us your own-brand products and we will combine with other gifts to turn it into a nice packaging gift box

One-stop customized corporate business gift hampers
SPECIAL FEATURES
Personalized Gifts
Start from scratch, HK gift shop Give Gift Boutique helps you to find the best corporate gifts, design the packaging and deliver to the business gift recipients.
Gift Baskets
Price varies from $100 to over $1000, depending on customers' needs and requirements.
Communication
We discuss details with clients via telephone, email or other ways of communication. Before proceeding to any final gift products, we will send samples to customers for confirmation. Clients may also send us the expected design for reference and we follow up the rest. The whole customized process is simple and effortless. The payment method is flexible too.
CORPORATE CLIENTS GIFTING CASE
A well-known jewelry company sent customized business flower gourmet food gift baskets to their VIP clients to thank them for their long-term support.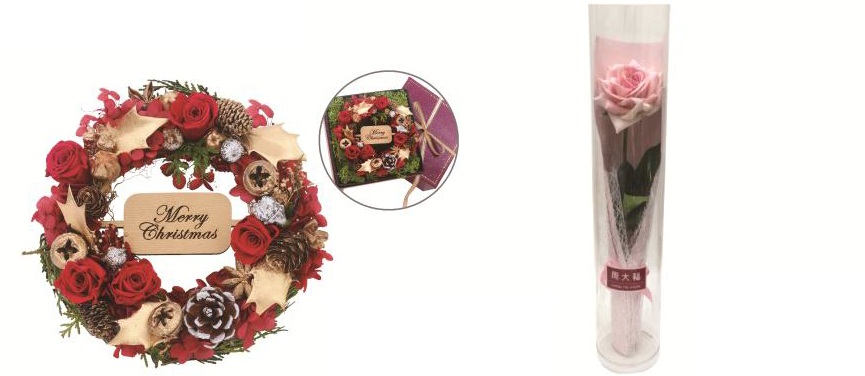 Customized Engraved Wooden Card
Personalized Corporate Logo
Hong Kong Give Gift Boutique gift shop offers plenty of
gift ideas
for corporate clients, from gift selection to gift combination; from design, packaging to delivery, we do it all for you. The easy-to-order and good value corporate gifts are meant to impress the recipients and enjoy the exclusive business gifting experience; it's also a win-win corporate business proposal to save time and energy for the companies.