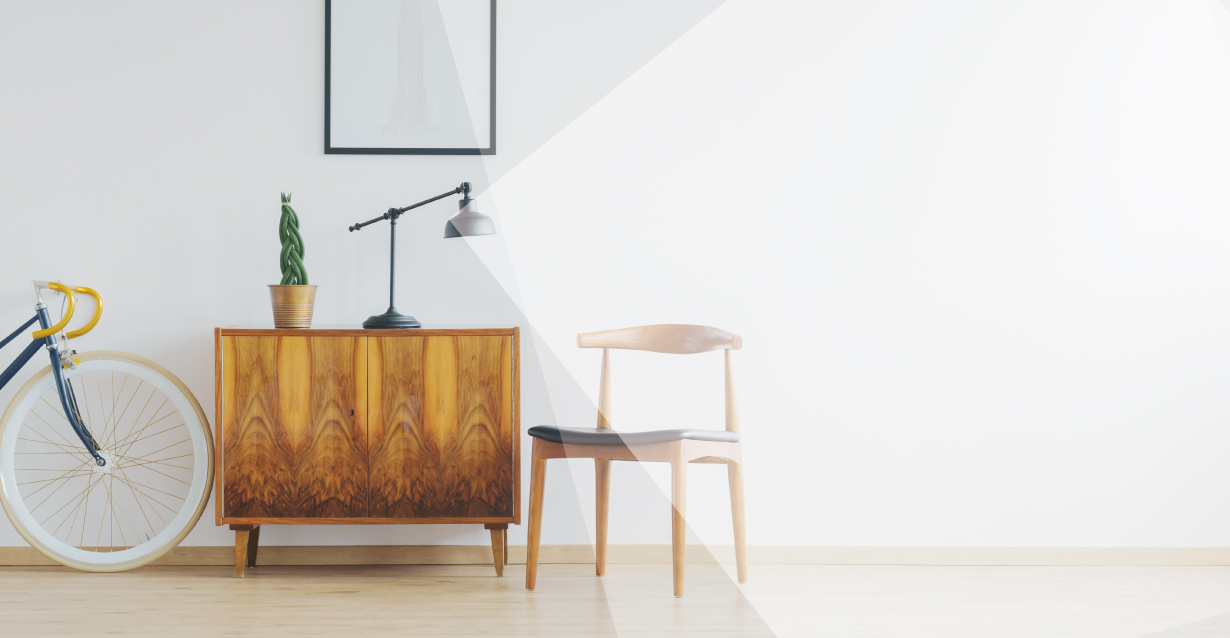 2019
Top 10 Home
Design Trends
2019十大家具潮流趋势
Floral · Gift · Furniture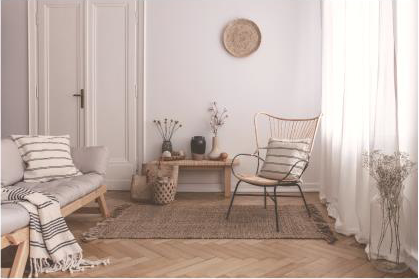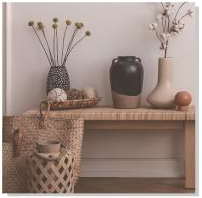 Healthy and Natural
Are Making A Come Back
For The 2019
Interior Design Trend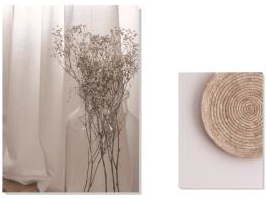 The natural woven rattan basket and wooden gift box give the individual gift hamper a sense of British countryside style, Japanese grocery shop style as well as woodland style which bring pure, warm, refreshing and gentle feelings to the recipients.
Among Give Gift Boutique's gift collections, we especially embraced these design elements into our Get-well-soon Gift Hampers and Baby Gift Baskets. These gift hampers with healthy food, natural juice, organic shower gel, cotton clothes and fresh bouquets are meant to deliver sweet and comforting messages to the recipients.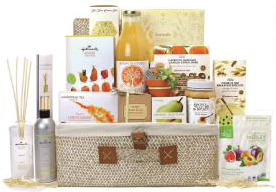 Hong
Kong Give Gift Boutique Floral Gift Shop follows the latest trend and integrates the woven rattan material into our gift hamper designs in a few Gourmet Food Hamper and New Born Baby Gift Basket to create the natural organic style.
After using the gifts in the basket, we may also use the firm and nice gift box wisely to decorate our room or living area; together with the fresh flower bouquet or green plants, we can bring our interior design to the next level.
The woven rattan gift basket or wooden gift box can be used to store things at home without paying extra money to buy storage boxes. What a way to save the earth and embrace the nature!


In the case of black and white furniture home settings, JEWELRY COLORS can highlight the theme and reduce the feeling of heaviness. The home furnishing with a mixture of earth tone and jewelry tone colors make the whole place look more spacious and showcase more personality of the users.
Using jewelry tone color flower vase or fresh flowers as home décors can add sophistication to the overall interior design with fashion forward details.
Jewelry
Tone Interior Design 2019
Jewelry tone interior design has become trendy for 2019 again. Bold jewelry tone colors are used by designers to draw attention.
Give Gift Boutique used jewelry tone colors in the CNY gift baskets, Mid-autumn gift box and other festival gift designs; these gift hampers not only draw people's attention with the exclusive gifts, but also add extra festive delight to the happy holidays which make the gifts more noticeable among a bunch of festival gifts.
On top of that, the creative color packaging design leaves good impression on the recipients and makes gifting more enjoyable.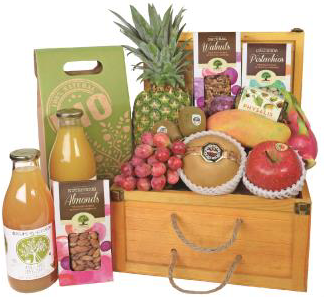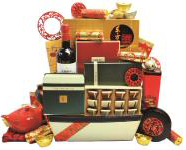 Hong Kong Give Gift Boutique Flower and Gift online shop keeps up with the latest trend and shows a lot of emphasis on packaging designs.
The Peninsula Hotel gift, the Chinese style red accessory and the golden gift packaging are combined together to make the eye-catching Chinese New Year Gift; the gem blue Mid-autumn Festival fruit gift box uses the innovated layer packaging technique to fully showcase the beautiful fresh fruits;
The gift hampers with autumn earth tone and jewelry tone natural style is inspired by the 2019 interior design trend and set the gift-giving trend in Hong Kong this year.


Using sustainable natural materials will be the mainstream of 2019 interior design. These elements include: paper products, natural hemp materials, wooden materials and handmade products, etc. You can help to reduce the waste by using these materials; besides, you can create a more environmental-friendly home and make it a place of nature. Natural materials are easy to mix and match, whether you are keen on bold colors or you prefer simplicity, the elements from nature can create a sense of earthly touch for your home furnishing.
SUSTAINABLE NATURAL MATERIALS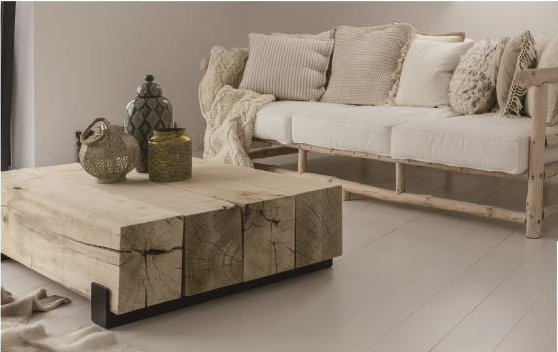 Each handmade gift in Give Gift Boutique is full of texture, different from machine mass production from the factory, GGB handmade gifts are well-thought and made by our professional designers, so every piece is the combination of skillful craftsmanship and creative ideas, designing for different occasions and expressing different emotions.
Just like the fact that no two leaves are the same, each artwork is unique and delivers heart-warming messages from the sender; at the same time, the recipients can fully understand the heartfelt feelings through the handmade gifts.

Hong Kong Give Gift Boutique Fresh Flower Gifting Specialist keeps an eye on the latest gifting development and creates a series of unique design concepts of its own as well as using various materials to express emotions. Among them the mature paper craft and handmade wooden engraving techniques have become Give Gift Boutique's special feature.
We use natural materials to incorporate with the gift design to add artistic elements to the greeting cards and fresh flower gifts; by doing so, GGB not only provides the customers with one-of-a-kind gifts, but also becomes the leading icon in the gift-giving industry as well as taking the role of passing the gifting culture to the next generation.


THE SIMILAR TONE BOHO CHIC STYLES
The similar tone Boho chic styles with green plants bring refreshment and inspirations for the 2019 interior design.
The modern bohemian style gives us a different feeling; soft lines and lively colors are used to make the home settings cleaner and brighter.
Besides, the use of fringe, embroidery and multi-layer pattern materials can create a happy holiday atmosphere without losing the romantic and trendy elements. Other than that, the Bohemian home décor accompanying with green plants is meant to give you a refreshing unique living experience.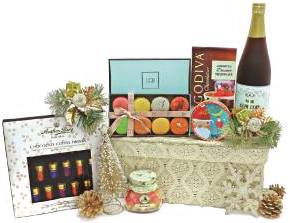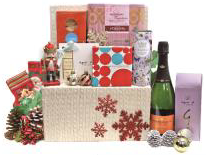 Hong Kong Give Gift Boutique Holiday Gift Hamper Specialist gets inspiration from all sorts of fashion styles and integrates these trends into the GGB gifts in order to create a series of simplicity boho chic style festive gourmet food gift baskets.
The traditional handmade cotton weaving basket sets the festive tone; the beige hollow floral pattern brings out the low-profile fashion. Different types of colorful and high quality imported snacks are placed in layers to create a clear structure.
Boho style with weaving and braided tassel is romantic yet shows personal style casually.
Give Gift Boutique Christmas festive basket and gourmet food hamper emerge the boho style to a great extend, the light and flowy gift packaging design bring out the natural beauty; together with the similar color tone gifts, these boho style gift baskets are sure to leave the gift recipients a lasting impression.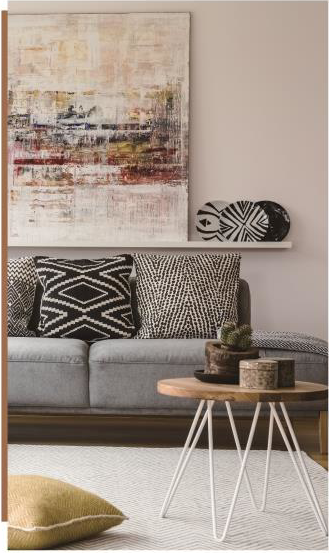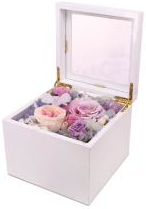 The 2019 home furnishing trend includes using acrylic furniture and decorations.
ACRYLIC FURNITURE AND DECORATIONS

Acrylic materials are used to make transparent plastic furniture and thus become popular with its various functions. Because of its special feature, Acrylic is able to make a powerful statement on the home furnishing through light and shadow, thus creating a wider space and more interesting layout.
Customized acrylic wedding photo frame gift level up the fashion sense in the interior design; using acrylic-made kitchen table is not only water-proofed and dust-free, but also firm and durable, making the overall space clean and tidy.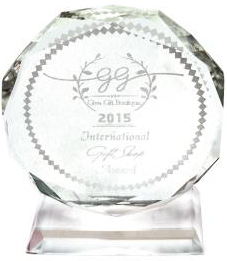 It is crystal clear yet lighter than glass and not easy to break, acrylic can be made into different kinds of customized artistic gifts combining with lazar engraving technique. Moreover, acrylic is a material of high hardness and high temperature resistance, easy to care for with all sorts of colors. Give Gift Boutique made good use of these advantages and design a lot of creative gift packaging in the hope of mixing high-tech into our gifts.
The preserved flower box with acrylic is not as fragile as glass that will be broken easily during transportation, and the delicate preserved flowers can be appreciated clearly with this transparent material.
The acrylic crystal award trophy can be personalized into a unique gift.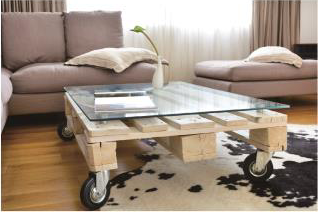 Hong
Kong Give Gift Boutique Gift and Floral Design shop is innovated and not afraid to meet different challenges, we use the transparent material to design the customized Mid-autumn fruit gift box cover, giving the customers an opportunity to see through the gift box with one glance so as to make it more attractive and impressive; this is also the first in the industry to have the Design Patent Application.
Acrylic has become a new trend for creative gifts in the gifting industry.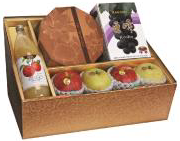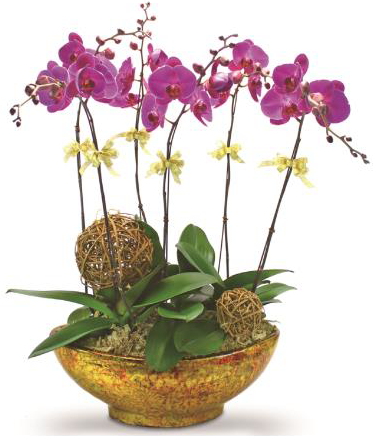 Hong Kong Give Gift Boutique Floral Design and Gift Shop refers to the latest fashion trends and include them in the gift designs, one way by doing so is to change the containers for potted flowers and small plants. The silver container for plants and golden pot for orchids add colors to the overall interior design and add more fun to the space; accompanying with the wooden furniture or North European style home decoration, the flowers and plants can help to ease the color tone.
GGB specially made silver metallic greeting card can add custom personal messages for clients, whether from the vision point of view or the sense of touch, it is an unforgettable gift to send to friends and families.
METAL ELEMENTS
Metal elements are still a big hit in 2019 home decoration trend.
As long as the gold, silver and copper elements are mixed properly, you can come up with a surprising effect. Using lighting, carpet and sculpture arrangements with metallic elements can enhance the interior texture and lighten up the dark color surroundings.
The mixture of different materials and metals like wood and cement can create an industrious home environment. The home furnishing with metallic materials can soften the tough style furniture.

Extreme simplicity fashionable metal elements are not only popular among home furnishing designs, but are also widely used in the accessory items.
Give Gift Boutique improved the greeting card style by turning the original paper card into the British style metallic card which well reflect the combination of modern and rustic; on the other hand, this new style helps to showcase the gift sender's personality.
Meanwhile, the refreshing green plants and orchid gifts with metallic containers balance the overall interior design.

Sometimes the color black can give us a sense of depression, but 2019 interior design will continue to use black as the basic color tone for home furnishing. Inspired by bathroom SPA setting that evokes indulgent luxurious experience, the dark, bold black collection home decorations shrunk the size of the furniture and thus make the whole space look bigger. To accompany with colorful, black and white or stripe accessories, you will by no means feel the strong comparison of colors and concentrate on the main focus, seeing the result of a low-profile luxurious as well as a simple yet fashionable home setting. What's more, placing some green plants in the room can balance the color, reduce the heaviness of black and makes it more comfortable.
Black
As The Basic Color Tone For Home Furnishing
Hong Kong Give Gift Boutique Flower and Gift Shop is bold to meet the challenge and uses black color to integrate into our gift designs.
Whether it is the gift items or gift packaging, we are determined to try the black luxurious line which is simple yet elegant. Jack Daniel Christmas gift box contains 5 pieces of black color products, which adds a sense of maturity to the joyful holiday.
GGB exclusive black and white preserved rose flower gift box is never out of date with these classic colors. The imported caviar salmon gift set uses golden and black packaging to express high-end luxury.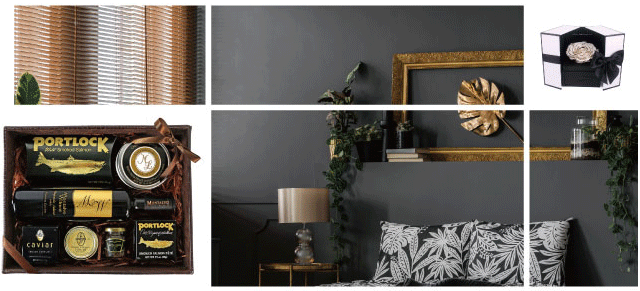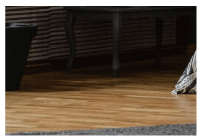 Black represents luxurious and elegant, giving people a sense of maturity as well.
Give Gift Boutique black collection gifts are not just the perfect corporate gifts for the formal business occasion to show your good taste, the black color also helps your gifts stand out from the colorful crowd.
It is a collection that can surprise the gift recipients with high-end experience.


LIGHT WOODEN DECORATIONS FASHION TREND

2019 interior design is back to nature again with the light wooden decorations fashion trend. Whether it is the wooden floor, table, cupboard or wooden pattern wall, light color wood materials can always reflect the pure natural style and lighten up the indoor space.
Different material home decorations with light color wooden products can create an unexpected luxurious style with a natural sense, and comfortability remains.
The light color floral gift collection and packaging give people a sense of refreshment and holiness;
just like the natural feeling that brought out by the wooden home furnishing design, Give Gift Boutique integrate the light wooden style into our gift hampers so as to create the same natural element. New born baby fresh flower gift cart indicates the brand new journey of the baby's life;
the get-well-soon gift box is like a spring of love, bringing lots of sincere wishes to the patients; the refreshing hemp basket flower gift adds vitality to the office.
Hong Kong Give Gift Boutique Online Shop is up-to-date in terms of floral and gift designs, this time we use various light color fresh flowers to design a few floral gifts.
For example, the French style refreshing baby flower gift sends graceful wishes to the new born baby; the get-well-soon flower basket gives people a relaxing feeling and it's a great gift to wish a speedy recovery; the Calla-lilies Florist Vase Décor goes with a hemp hand basket, giving the recipients a natural feeling.


USE

WHITE

COLOR TO DECORATE THEIR KETCHENS
In the past, many people like to use white color to decorate their kitchens. Starting from 2019, the interior design trend brings us back to the kitchen décor that using warm colors rather than single white or grey color tones.
Dark grey, dark brown, black, dark orange red, grey blue are popular colors for the kitchen decoration in 2019.
The cupboard with organic natural materials accompany with metallic water tap can be mixed and create an interesting sparkle, making the kitchen feels warmer and easier to clean due to the dust-proof materials.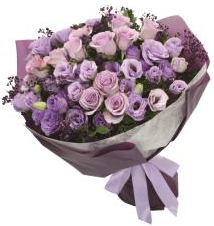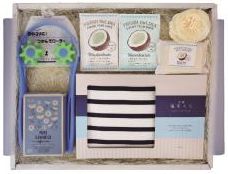 Hong Kong Give Gift Boutique Bouquet Shop knows customers' needs and understands the importance of creativity, so we launch gifts and flower bouquets with various brand new packaging from time to time to make sure our clients don't get bored with the designs.
Therefore, florists and packaging designers need to have an excellent sense of fashion trend, and know how to add artistic elements to various gifts, thus giving the customers a fashion forward boutique gifts experience and let them know that gift giving is never out of date.
The warm color gifts bring love and warmth to the recipients, Give Gift Boutique uses this color design scheme especially in the making of Father's Day Gifts, Relax & Leisure Gifts as well as some of the fresh flower bouquets.
The reason? Simply because we want the gift recipients to feel the sweet loving care from the gift senders through these beautiful gifts, and we do believe that gift giving is not just an act of sending material things, but a way to express love and emotion.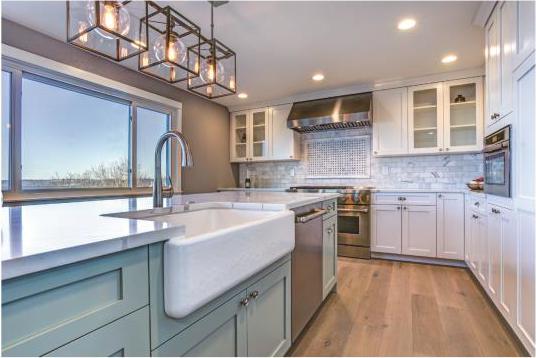 90% white + 10% other colors = 2019 interior design fashion element.
Using simplicity white color design scheme in the home decoration is familiar to many people, but if you add other colors to the big picture, you will receive an amazing effect.
For instance, add some colorful items like a fresh flower bouquet, a colorful oil painting or some other small items with colors can enrich your overall design. The trending for 2019 floral arrangement will be gradient color with futuristic flower container; therefore you could consider adding similar flower decorations to your white color home furnishing.
Hong Kong Give Gift Boutique Gifts and Florist sells over 2000 kinds of gifts and each piece is well thought out; from color combination to creative eco-friendly packaging, we strive to put various fashion trends into consideration.
On top of that, our professional florist tries to integrate the latest flower trend into the designs of bouquets and preserved flower gifts, hoping to give each gift a unique personality and value.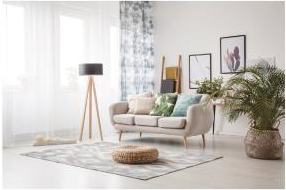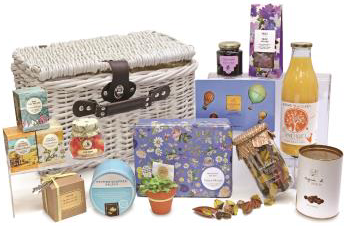 From gradient preserved flower gift box to baby balloon, Give Gift Boutique has been working hard on finding the creative elements locally and from abroad, and mix them together with our exclusive gift packaging designs.
Different from other flower and gift shop, GGB has its independent gifting research and development team, which follows the latest trend and launch new products constantly; GGB also has a professional customer service team to listen to clients' requirements and suggestions and make improvement within departments, making Hong Kong Give Gift Boutique a one-of-a-kind gift design and floral gift company.
90% White + 10% Other Colors

Contact Us
For more information.please contact our customer service.