While it still may feel like summer outside, September is inevitably back to school season. That doesn't mean that summer flowers can't continue to be enjoyed! Keep kids smiling and cheerful with upbeat, colourful, and fun flower arrangements and décor around your home and office. Teachers, principals and administrative staff, start the school year off right with thoughtful flower arrangements in the classroom and office. Give Gift Boutique Hong Kong Flower Shop has picked out some of the most popular flower arrangements for this time of year that are perfect for the back to school season. From flower bouquets, preserved flowers, and flower décor, Give Gift Boutique's florists have all the flowers you need to make the grade this school year.
Preserved Flowers with Photo Frame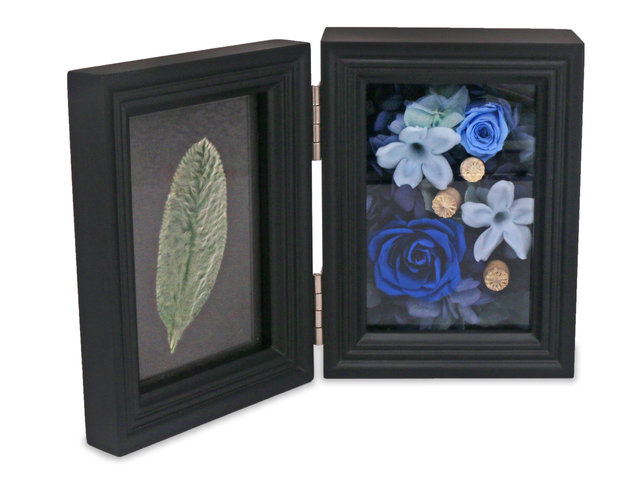 Commemorate the new school year with this precious photo keepsake of your child on the first day of school. The frame can be opened and closed and is appropriate for bookshelves, desks, and more. Opposite of the photo frame are beautiful and luxurious preserved roses, jasmine, and hydrangea that will last as the long as the precious memories.
Sunflower, Hydrangea, and Calla Lily Flower Bouquet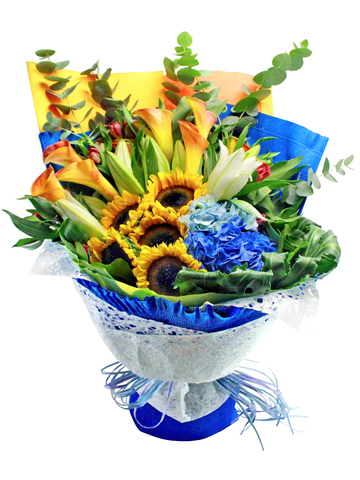 Keep that summer feeling going with this flower arrangement of seasonal summer flowers. Bright sunflowers and yellow calla lilies are complimented with vibrant blue hydrangeas. This stunning arrangement would look wonderful adorning a table at home or a teacher's school desk.
Lily and Tulip Flower Bouquet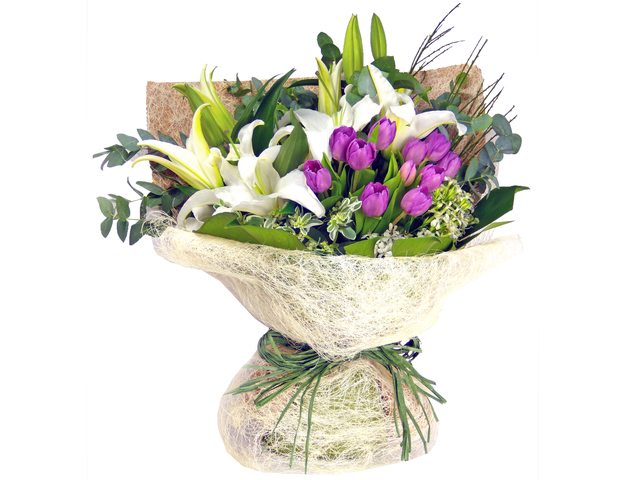 This elegant arrangement of white lilies and purple tulips with accompanying decorative greens is guaranteed to put a smile on the face of any teacher or principal and would look lovely in a vase at a school reception desk, office, or home.
Related: Finding the Right Flower for Your Business
Rainbow Coloured Rose Flower Bouquet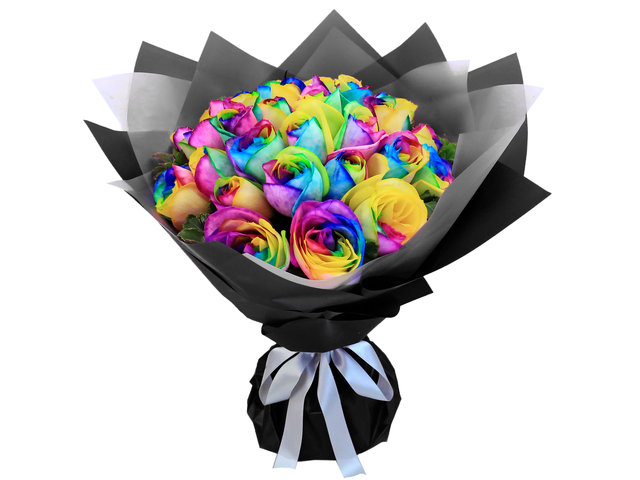 Rainbow roses?! What fun! Delightful for kids and adults alike, teachers and kids will appreciate this funky and beautiful array of rainbow coloured roses. Place this arrangement in a vase and change the water frequently to get long lasting colours from this flower bouquet.
Lily, Rose, and Carnation Decorative Flower Basket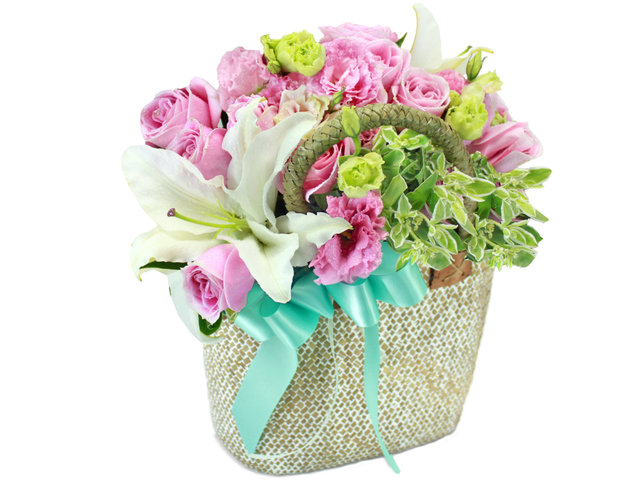 This decorative flower basket comes with fresh lilies, pink roses and carnations with adorning greens and ribbon. This decorative flower basket would make a welcome gift for a teacher or principal and would also look lovely on a kitchen table to admire while eating breakfast before heading off to school.
Decorative Letter Initial with Preserved Flowers and Lights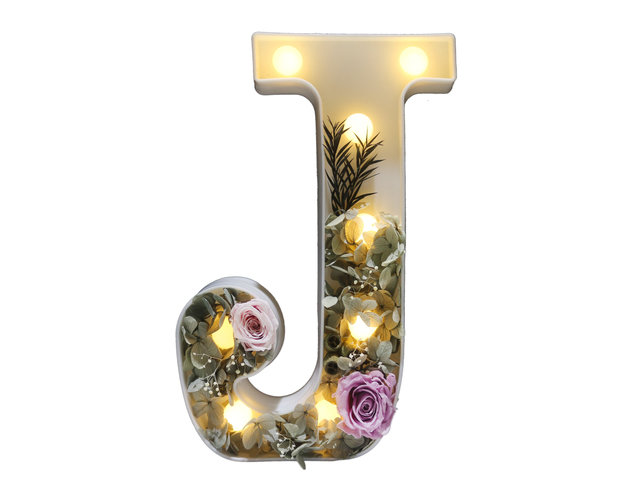 This decorative initial can be customised for your child's name. Inside, carefully placed decorative preserved flowers fill in the letter and are accompanied by illuminated lights. This works as a commemorative gift to the school year and is also a decorative idea for a child's bedroom.
Preserved Flower Box with Roses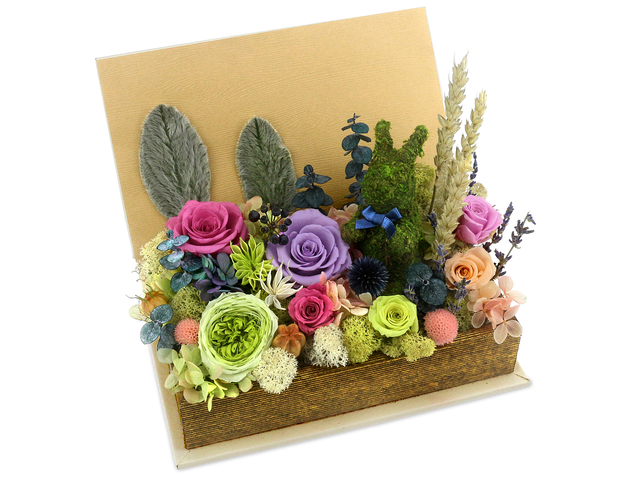 This stunning preserved flower box resembles a book making it the perfect back to school flower décor. The box comes with a variety of roses including David Austen roses, hydrangea, moss and other dried materials. This is the perfect flower arrangement for a bookshelf, classroom, or study area.
Related: What Types of Roses Do Florists Use?
Purple Orchids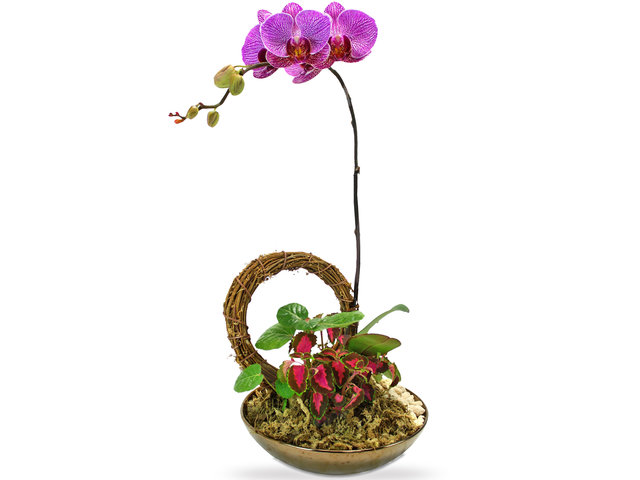 This simple purple orchid flower arrangement comes in a glass container with accompanying décor and greens. The orchid knows how makes a statement and would lovely sitting at school reception desk for everyone to see.
This is a Hong Kong GGB original '
Back to School Flower Arrangements
' blogpost.