Did you know that there are over 150 species of roses and thousands of different hybrids? With that many types available why is that we only see certain types used in flower bouquets from flower shops and florists? Well, not every type of rose is suited to being in a bouquet, vase or décor. Some varieties are heartier than others and can manage being cut and transported in addition to lasting long enough for us to enjoy. Additionally the blooms needs to be superior in beauty and colour while also coming in accommodating shapes to put within a bouquet or bundle. These roses must also be able to grow well in order to meet the demand of florists, gardeners, and flower connoisseurs alike. Out of all those rose varieties there are only a few of those types that meet these standards.
Long Stemmed Rose/Modern Rose
This type of rose is a hybrid of different tea types of roses and is the most commonly used rose in the flower industry. This elegant bud has been popular since the 1860s when they were first cultivated. This beautiful rose is versatile, tough, and comes in a variety of rainbow colours. Its long stems make it perfect for bouquets too!
Avalanche Roses
Avalanche roses are similar to their long stemmed cousins but have a more circular, larger, and open bloom than long stemmed roses. This hybrid has become increasingly popular in the last 20 years as it is often used in vintage-styled bouquets and décor as well as a popular wedding flower.
Pastel avalanche roses. Image by Sophie on Flickr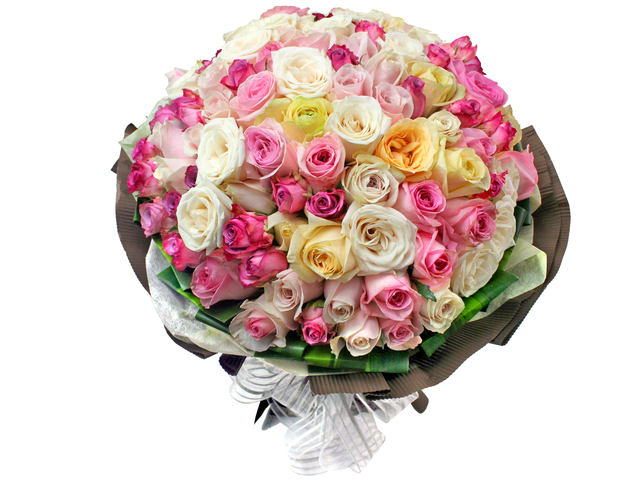 Mix of modern and avalanche roses. Can you spot the subtle differences in shape?
Spray Roses
Spray roses are slightly smaller variation of roses that have multiple blooms off one individual stem. Spray roses usually have three to five blooms on each stem and often used as a great filler in a variety of bouquets and flower décor. The spray rose grows in your standard hybrid rose types as well as garden types and comes in a similar colour varieties.
Image by FestivitiesMN on Flickr
Petite Roses
These roses can be of a variety of different types but are about half a size smaller than the typical rose bloom. They can be spray roses or singles blooms that resemble the long stem rose. These roses are nicknamed sweetheart roses and they come in as many varieties of colours as its larger cousins.
A mix of petite pink roses and modern roses.
Old Fashioned/Garden/English Roses
Image by Mogens Engelund on Wikimedia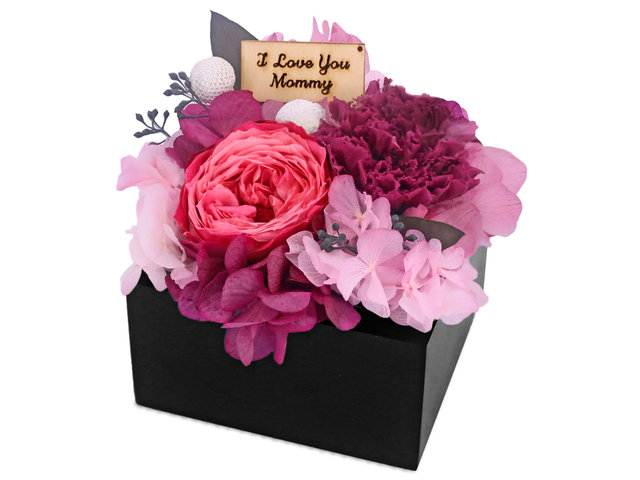 Preserved David Austin Rose
Garden or old fashioned English roses have larger and lush blooms that are natural and fluffy looking. This type of flower dates back to the 14th century which is why they're often called old-fashioned blooms. The stems on these flowers are shorter but they have a beautiful fragrance that doesn't compare to other rose varieties. They've seen a surge of popularity in recent years since breeder David Austin marketed his hybrids of old English roses. His Juliet Rose is known as the most expensive flower in the world as it cost him £3 million rose ($30 million HKD) to create over a period of 15 years. Thankfully they're a lot cheaper to buy if you're looking to enjoy one of these elegant roses.
This is a Hong Kong GGB original '
What Types of Roses do Florists Use?
' blogpost.