If you find yourself staring out your office window longingly at the trees and flowers you're not alone. Biophilia hypothesis is the premise the we as humans have an innate desire to connection with nature. What's unfortunate is that the majority of us spend six-days a week at our place of work and if it's indoors it could be affecting our wellbeing and productivity. Since we spend so much time at work its important to have things in that space that will help. Having plants and flowers in the workplace is an easy way to boost productivity, creativity, vitality, and wellbeing. Here are the top reasons you need to have flowers arrangements in your workplace.
Flowers make the office more attractive and closer to nature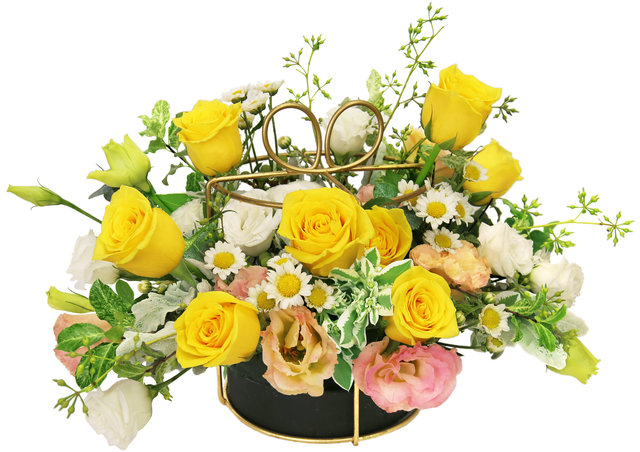 Yellow roses, chrysanthemum, eustomas and matching greens in a decorative vase.
Place flowers in areas that you spend the most time in at the office, like your desk, reception, conference room or lunch room. Not only will you appreciate the flowers but it will help the whole office feel more attractive and closer to nature improving the wellbeing of your coworkers and customers.
Related: Find the Right Flowers for Your Business
Flowers increase productivity and creativity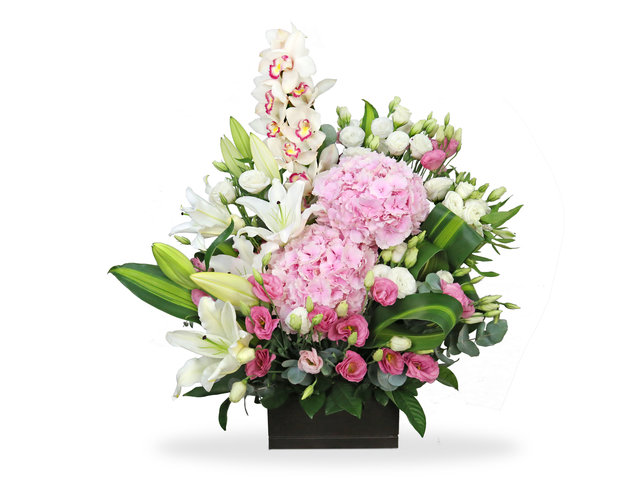 Lilies, orchids, hydrandea, and eustoma with matching greens.
A research study at Texas A&M University concluded that having flowers at the workplace actually increases work productivity, creativity, and problem solving. Men saw a 30% increase in new ideas when flowers were present and women reported substantial increases in creativity and problem solving solutions. So not only do flowers make you feel good they can also help you do good while you're at work.
Flowers increase memory recall and concentration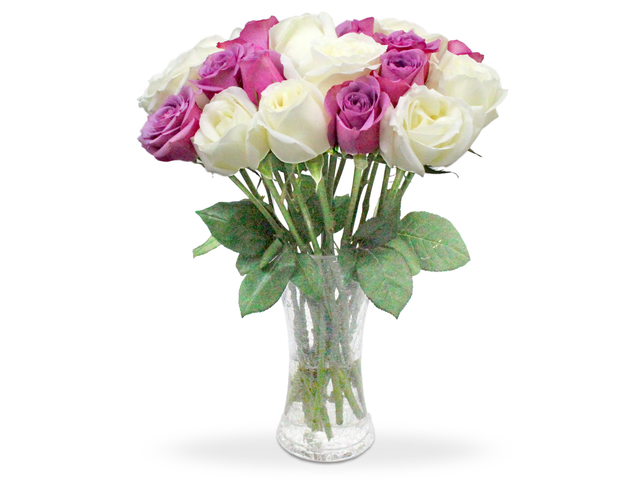 A vase of white and pink roses.
The scent of flowers actually appears to increase memory recall and concentration. Scientists aren't completely sure how flower scents help but one study saw an improvement in memory recall with the smell of flowers, with roses appearing to offer the best improvements to memory recall.
Flowers are the perfect morning pick-me-up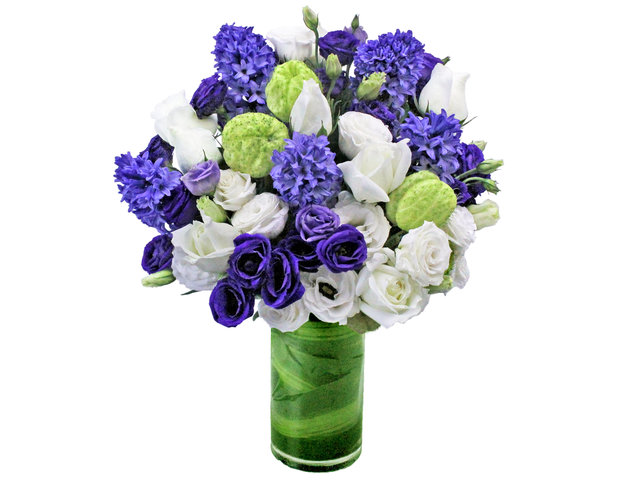 White roses, hyacinth, eustomas and matching greens.
If you're like a lot of Hong Kongers, chances are you're not a morning person. That's okay because flowers can help. A recent study conducted by Harvard University and Massachusetts General Hospital reported that those that felt the least positive in the morning reported an improvement in their mood and energy levels if they looked at flowers in the morning. Try switching out your morning coffee for a lovely flowers bouquet to help get your day started.
Flowers reduce stress and anxiety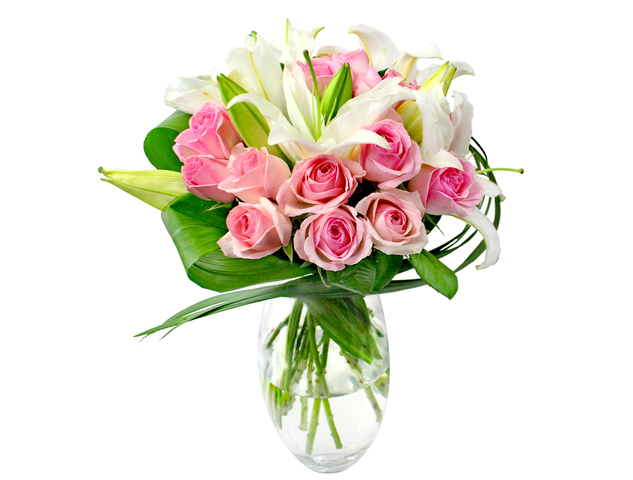 Fragrant pink roses and lilies in a vase.
Work can be stressful at times but flower fragrances can provide aromatherapy which has been shown to reduce anxiety and promote a feeling of calmness. So next time you're feeling overwhelmed at work bring in a bundle of flowers and be sure to stop and smell them from time to time to help you find your Zen.
Related: Positive Effects of Flowers on Your Wellbeing
Flowers are natural air filters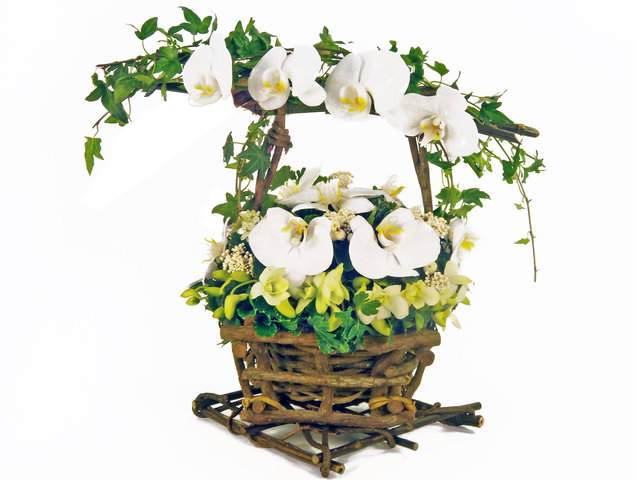 White orchids and English ivy in a decorative basket.
Flowers and plants can improve you workspace air quality. So not only do they make you feel better but they can actually help you breathe easier. Considering that the Baptist University here in Hong Kong found some indoor workspaces to have 1250% higher levels of pollution than outdoors it would most definitely be worth your while to have some flowers placed in your workspace.
Related: Breathe Better! Top 7 Plants and Flowers for Better Indoor Air Quality
Caring for flowers enhances their positive effects
Orchids, hyacinth, lisianthus, and matching greens.
Taking the time to care for flowers while at work will help give you a much needed break as research has found therapeutic value in carrying for flowers, plants, or gardens. Reset yourself by taking a break to care for some flowers and then you'll be more able to give your time and energy to your work.
This is a Hong Kong GGB original '
How Flowers Improve Workplace Productivity
' blogpost.