Mid-Autumn Festival is around the corner, Hong Kong's major bakery shops and hotels have already launched their best quality mooncakes for sale in the market. Although Hong Kong is not a large city, there are a number of mooncake brands available in HK for this special festival celebration. These brands include the Peninsula Hotel Hong Kong Mooncake, Maxim's Mooncake, Kee Wah Mooncake, Wing Wah, Taipan and so on. Despite the fact that there are many choices of mooncake gifts in Hong Kong, these brands are among the most popular ones that are sold out fast and are favored by a lot of customers. As an up-to-date gift shop, HK Give Gift Boutique not only sells most mooncake brands mentioned above, but also sells some unfamiliar yet exquisite mooncake brands that suit customers' great demands of mooncake purchase during Mid-Autumn Festival.
GGB Flower Shop Mid-Autumn Mooncakes Gift Guides
1. The Peninsula Hotel Mooncake: Mini Egg Custard Mooncake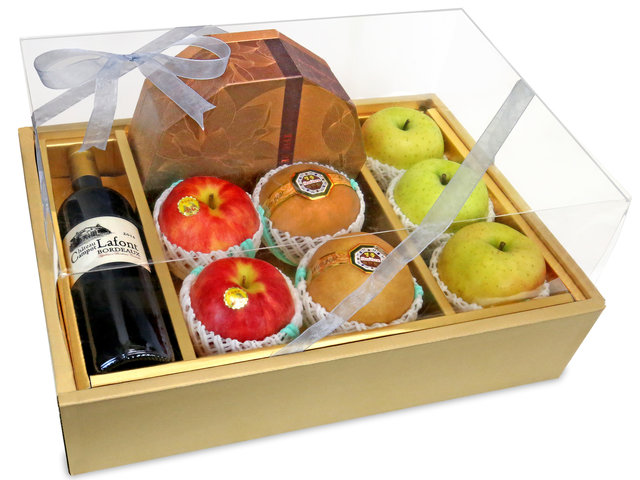 Recommended: Mid Autumn Peninsula Moon Cake Fruits Gift Box B24
Selling point: The Peninsula Hotel is a representative brand in Hong Kong. Any customers who want to enjoy the Peninsula Hotel HK mooncake have to order in advance because their mooncakes sold out fast during Mid-Autumn Festival. The Hong Kong Peninsula Hotel was the inventor of Egg Custard Mooncake, they thought outside the box and created such a special mooncake flavor that everybody was eager to try. Apart from the unique flavor and texture of the mooncakes, the Peninsula Hotel HK itself is a luxurious icon with excellent reputation, that's why their brand named mooncake gained more popularity than any other mooncakes in Hong Kong. As the official partner of the Peninsula Boutique Mooncake, Give Gift Boutique Flower Shop is ready to accept Mid-Autumn Festival mooncakes orders now. Customers who want to purchase mooncake gifts from the HK Peninsula Hotel easily can order online from GGB and get your favourite mooncake gift hamper for the upcoming Mid-Autumn Festival.
2. Maxim Cakes: Lava Custard Mooncake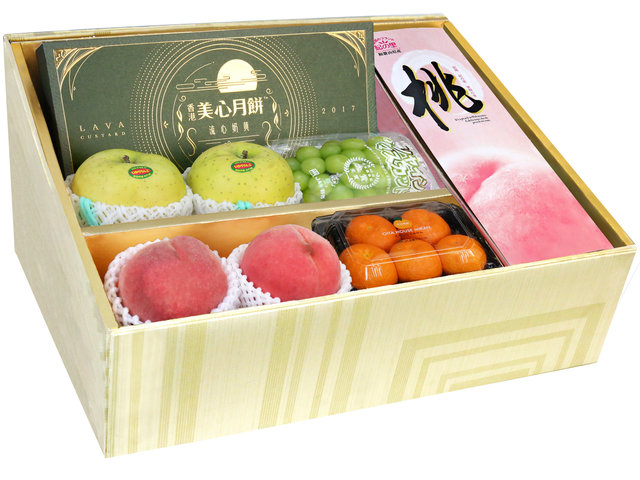 Recommended: Mid- Autumn Panorama Maxim Mooncake Fruits Gift Box M31
Selling point: Maxim's Cake has set a record of the best-selling MAF mooncake in Hong Kong for 19 consecutive years. The Lava Custard Mooncake collections are favored by customers from Hong Kong, Macao, and Mainland China. The "Lava Custard Mooncake fever" started from Maxim and thereby inspired other bakery shops to follow the trend of making custard mooncakes, but no matter how others try to imitate, their taste can never be the same as the original classic Maxim lava custard mooncake. Besides, the simple yet elegant mooncake gift packaging makes it a decent gift to send to friends and family on Mid-Autumn.
3. Kee Wah Bakery: Kee Wah Lotus Seed Paste Mooncake with Two Yolks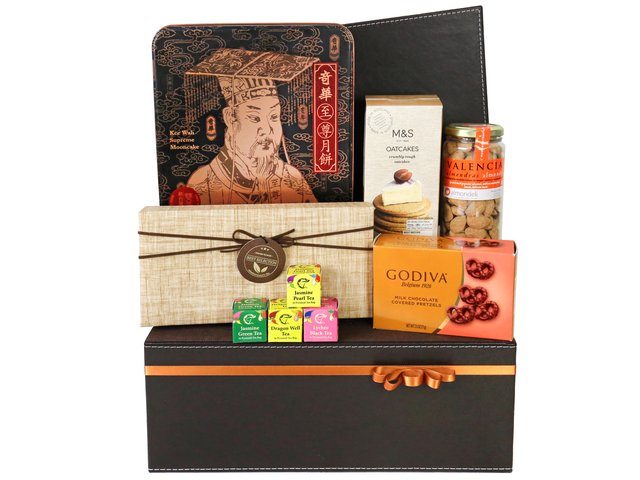 Recommended: Mid-Autumn mailable moon cake basket A19
Selling point: Kee Wah Bakery is the mooncake brand in Hong Kong with the longest history; it is one of the best gifting choices of the traditional mooncakes. Kee Wah Bakery attaches great importance in the inheritance of traditional Mid-Autumn Festival culture and keeps on making the Hong Kong-style mooncakes with traditional craftsmanship. The combination of traditional flavor and the traditional Chinese empire image gift box result in the popular Kee Wah Bakery mooncake- a gift for family and as corporate gifts.
4. Mandarin Oriental Hotel: Mandarin Oriental Hotel mini egg custard mooncake 6pcs (style varies)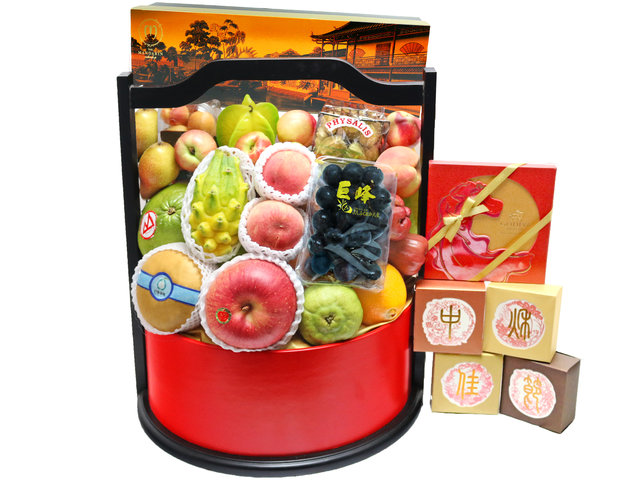 Recommended: Mid-Autumn moon cake fruit basket P22
Selling point: The Mandarin Oriental Hotel is one of the best hotels in Asia. This five-star hotel in Hong Kong has attracted numerous celebrities and politicians who gave wonderful comments to it. If the mooncake gift set comes from such a highly recommended hotel, you will not be disappointed. As the lava custard mooncake is getting more and more popular among MAF gift givers, this Mandarin Oriental Hotel lava custard mooncake gift is going to attract many customers with its sweet French style taste and unique texture.
5. W Hotel: Hong Kong, Mini Golden Custard Mooncakes(6 pieces)
Recommended: Mid-Autumn W Hotel moon cake hamper A16
Selling point: W Hotel Mooncake has consistently inherited the chic and fashionable design from the hotel, which makes its hand-carry tin gift box so different. Inside the tin gift box there are some individual packaging gift boxes in simplicity style and the exquisite design earns credit for the mooncake gift. GGB Flower n Gift Shop combines the French Terre d'Oc organic smoothing green tea with this W Hotel mooncake to give customers a luxurious tea and mooncake experience.
6. Ritz Carlton mid autumn fruit hamper Z13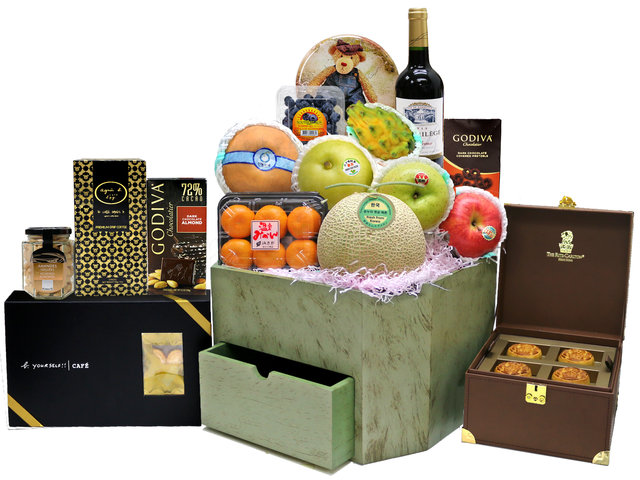 Recommended: Ritz Carlton Mid-Autumn fruit hamper Z13
Selling point: Ritz-Carlton Hotel mooncake gift can be considered as a "treasure" due to its vintage high-end leather made gift box. The brown mooncake treasure box is well made with a sense of luxurious, which adds details to the whole mooncake gift set. A special vintage style key is prepared by Ritz-Carlton Hotel to open this surprised gift, the four "treasures" inside is the reward of your Mid-autumn treasure hunt journey. The bold and innovated design of the mooncake gift box is not only unexpected but also practical; after eating the mooncakes, you can continue to use this delicate leather box to store your accessories- definitely a pretty and environment friendly gift to send to friends and family.
The above are the Mid-Autumn mooncake gift collections from GGB Flower Shop; we hope the tips can help you decide which mooncake gift to buy for yourself or to send to someone else on Mid-autumn Festival.
For more Mid-Autumn Festival gifts selections, please visit GGB official website.
Correlative Articles:
How to Identify Real and Fake Mooncake of Hong Kong Peninsula Hotel?
Kee Wah Mooncake| Mid-Autumn Gifts| Best Gifts For Elderly| Hong Kong Memory
Top 5 Mid-Autumn Festival Gifts Recommendations
Maxim's Lava Custard Mooncake-The Mooncake Fever in Hong Kong
Mid-Autumn Festival Gift Hamper One-Stop Shopping—— Hong Kong Give Gift Boutique
This is a Hong Kong GGB original '
HK Give Gift Boutique Mid-Autumn Mooncakes Collection| Bakeries & Hotels
' blogpost.