Canossa Hospital located at Mid-Levels, Hong Kong Island, which is a private Catholic hospital founded by Canossian Daughters of Charity in 1929. The management of Canossa Hospital was passed on to Caritas-Hong Kong since June 1991, becoming one of the two Caritas private hospitals, where another is Precious Blood Hospital in Kowloon. The formal name of hospital was also changed to Canossa Hospital (Caritas).
The original building of Canossa Hospital provided 16 beds, but it was destroyed at World War II. Hospital was rebuilt in 1960 and continuous servicing since then. With the opening of Block B in 2012, the renovation of original building was then started, most departments are situated in Block B currently. With more than 100 beds, Canossa Hospital provides obstetrics and other in-patient services, and also establishes Specialist Clinic, 24-hour Out Patient Services, Brain Centre, etc. Other services include Physiotherapy, Endoscopy and Physical Health Check Programs.
Major Departments:
5/F : Surgical Ward
  Brain Centre
  Physiotherapy Department
  Administration Office
  Pastoral Care Unit
4/F : Special Care Unit (SCU)
2/F : Maternity Ward
  Medical Ward
  Paediatric Ward
1/F : General Ward (Surgical / Gynaecological / ENT)
G/F : Outpatient Department
  Orthopaedic Centre
  Endoscopy / Outpatient Surgery
Canossa Hospital Visiting hours:
09:00-21:00 daily
We offer "Baby Essentials" series for Canossa Hospital Obstetric unit, and Canossa Hospital fruit basket and recovery hamper "Get Well Soon" series. Other than providing professional Canossa Hospital delivery service, we can also arrange inquiry for the check-in information of the patient.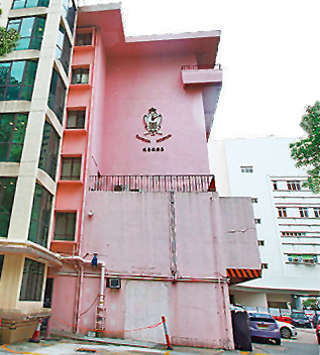 Address: 1 Old Peak Road, Mid-Levels, Hong Kong

Canossa Hospital Telephone: 2522 2181

Flower/Fruit/Orchid Ordering Telephone: 2736 6670